French president calls for an end to silo mentality and tells industry to work with start-ups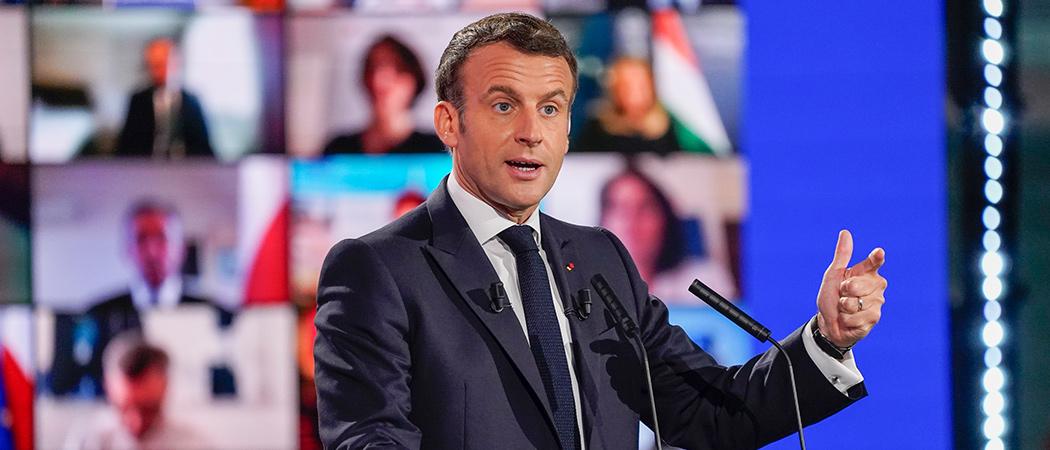 France has launched a €30 billion innovation investment strategy, in a plan that mirrors the broader shift in the political and economic strategy of the EU.
Following the European Commission's announcement that it wants to put investments in digital innovation and decarbonisation at the heart of its economic agenda, France is among the first member states to replicate that at the national level.
The plan was announced by president Emmanuel Macron in front of industry executives on Tuesday, just a couple of months before France takes over the rotating presidency of the Council of the EU.
According to Macron, the strategy will propel France into a new era of innovation, after decades of underinvestment in higher education and research. Too often, France has made decisions to invest in cutting edge technologies ten or fifteen years after its neighbours, Macron said. "If we find ourselves outside of innovation, we can lose enormously."
Macron lamented the industry's hesitancy in working with start-ups, saying this lack of collaboration is one of the reasons why the French pharmaceutical industry, "has lost ranks in the international competition." He urged industry representatives and start-up founders to find ways to work together. "Our big industrial groups will survive, transform, beat the game, thanks to the disruptive innovations of start-ups that they incubate, or buy, or enter partnerships with," he said.
Researchers and industry need to break the silos between disciplines, but also between fundamental research, applied research and commercialisation. "Frontiers between humanities and other sciences are about to explode," Macron said.
First on the list of national projects, France will invest €1 billion by 2030 in small nuclear fission reactors that are safer and more cost effective than large nuclear power stations, and crucially, produce less radioactive waste.
Following on from the Commission setting the target of the EU cutting carbon emissions by 55% by the end of the decade, member states have been looking at alternative feedstock for generating electricity to power greener cars, lorries, heating plants and industrial production lines.
Macron said Europe will never be able to meet electricity demand exclusively from renewable sources, justifying the plan to invest in carbon neutral low-capacity nuclear reactors. There will also be funding for two green hydrogen production facilities using low-carbon sources of energy to split water into hydrogen and oxygen.
In total, France will invest €8 billion over the next eight years in small nuclear reactors and green hydrogen, hoping to reduce greenhouse gas emissions by 35% compared to 2015 levels.
Another objective set in the strategy is for French car manufacturers to produce two million electric and hybrid vehicles every year. French car companies were slower than their German competitors to increase production capacity for car batteries and hybrid vehicles.
In addition, there is €4 billion for the aerospace industry and research projects to that will pave the way for France build the world's first low-carbon airplane by 2030.
France's most recent contribution to innovation in the aviation sector is the world's largest passenger jet. But as a double-decker airplane with roots in the 1990s that is able to haul 500 passengers on long-distance flights, the Airbus A380 does not match the travel habits of the 21st century. Many airlines have been slowly retiring it from their fleets. Airbus is now working on concept aircraft powered by hydrogen fuel cells, but the project is in its infancy and requires more investment.
In the new innovation plan, another €2 billion will be invested in healthy and sustainable foods.
In the life science sector, Macron wants researchers and industry to come up with 20 drugs for cancer and chronic diseases and develop medical devices. This is backed by the announcement earlier this year of a new health innovation agency that will invest €1.5 billion in the development of drugs and devices. A further €2 billion will go to health start-ups.