Europe is ploughing ahead with beefed-up green hydrogen ambitions as the first calls under a new €2B industrial hydrogen partnership open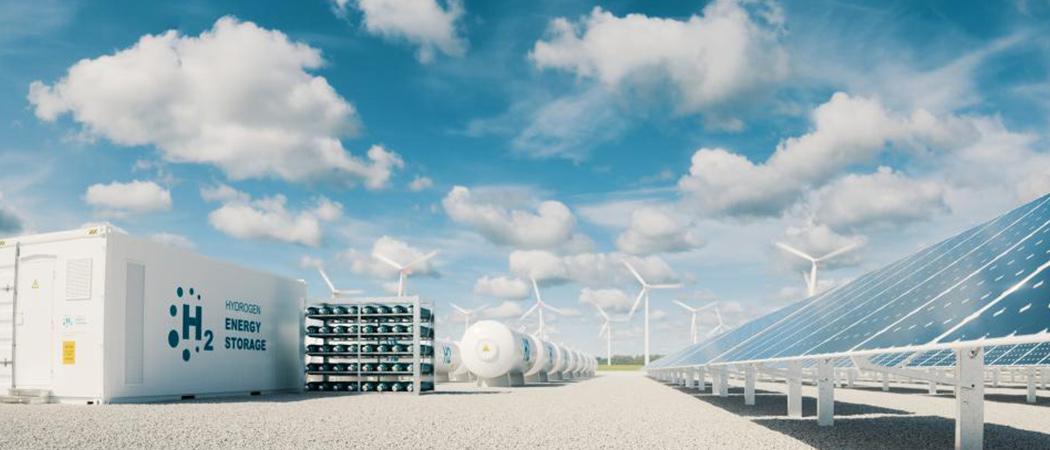 Europe is boosting its green hydrogen ambitions as it looks to secure energy independence following the Russian invasion of Ukraine, and has increased targets for production and import of the gas by 15 million tonnes per annum.
At the beginning of March, when energy prices were soaring in reaction to the war, the European Commission set out its RepowerEU proposals to ensure Europe is independent from Russian fossil fuels before the end of the decade. Increasing green hydrogen supplies is part of the plan.
This ramps up the Commission's hydrogen strategy launched in 2020, which called for €470 billion in investment by 2050 and set the goal of producing up to 10 million tonnes of the renewable version of the gas each year by 2030.
Now, RepowerEU has boosted this number by an extra 5 million tonnes, in addition to another 10 million tonnes of imported green hydrogen.
Felicia Mester, director for public affairs at the industry association Hydrogen Europe, said the proposal gives a clear push for hydrogen across all sectors, rather than just to decarbonise heavy industry, steel making and long haul freight, in the bid to achieve full carbon neutrality by 2050.  
"The political reality has shifted in the past month tremendously. It's rather sad that this is the reason creating a boost for hydrogen, but if we look at RepowerEU we see a very clear push for hydrogen, for production, for infrastructure, for imports, for greater use," said Mester.
Given this, the question for industry is the "how to do it, not the if," Mester said.
There is no clear pathway yet, but a detailed plan for RepowerEU is due on 18 May. In the meantime, industry is assessing its needs, while the Commission looks to pool scarce resources from EU budgets.
Scaling up
There is some way to go before green hydrogen is commercially viable. The green version of the gas, produced by electrolysis of water using renewable electricity, remains relatively expensive.
Andre Wolf, head international economics and trade research at the Hamburg Institute of International Economics, says scaling up electrolysers should be on the top of the to-do list. Installing them is expensive, while producing hydrogen is cheap in comparison. "There are high fixed costs in the instalment of electrolysers, and the build-up of capacities, while the variable costs of producing hydrogen are comparatively low," said Wolf.
Scaling up green hydrogen electrolysers from megawatt to gigawatt scale is one of the goals of the Commission's €2 billion research partnership with industry, Clean Hydrogen, and is a key part of the EU's hydrogen strategy.
The Clean Hydrogen partnership is launching the first calls today with a €300 million budget. There are 41 calls on topics such as hydrogen storage, distribution, transport and heating, and six of them will fund flagship innovation projects which are expected to have significant impact on creating a European hydrogen economy.
But having the technology is only part of the answer, because electrolysers use large amounts of renewable electricity. Despite a big push for renewables, this is still too scarce to power widespread hydrogen production.  Using the example of Germany, Wolf said the existing pilot electrolysers only use excess wind power, and thus produce too little energy to drive the price down.
Once renewables are abundant, electrolysers will be able to produce much more energy. Mester says putting electrolysers to use will also drive the technology learning curve, making them more efficient over time. "The first solar panel was not the same scale as solar panels now," she noted.
But for many industries the shift to hydrogen will not be as straightforward as making the gas cheaper. Wolf says research should now focus on hard to decarbonise sectors such as steel production. "The move away from coal to hydrogen, that's rather complicated, because in the case of the steel industry, this involves a complete switch in the production technology, not just a replacement of an energy source within an existing technology," he told Science|Business.
Many member states already have their own hydrogen strategies but Wolf, who has taken a deep dive into these in a recent paper, says there are too many differences, "both in concreteness and level of ambition."
With climate change leaving little time to test out different approaches and visions, a common approach is necessary. Wolf hopes with the current energy situation showing the importance of cooperation on energy, there is a chance national hydrogen strategies will harmonised to better work together. "I believe there is a really now a momentum, a chance for that," he said.