As hydrogen strategy hits a new milestone, International Energy Agency chief says Europe may be leading for now but recalls how China took over the market for solar panels and warns an early start won't secure first place in the marathon to come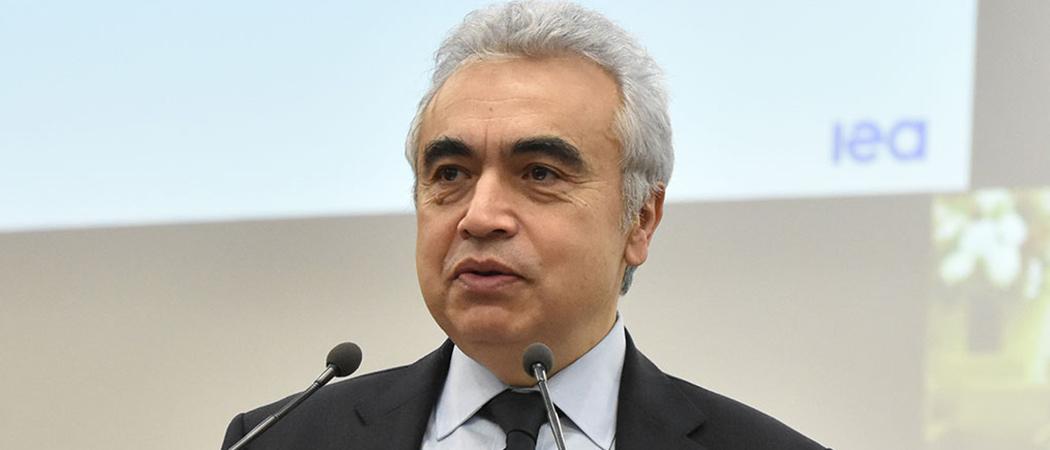 As the EU launched its €2 billion partnership with industry to accelerate research and development in green hydrogen, the head of International Energy Agency (IEA) warned an early start may not work in Europe's favour.
"To start the marathon is very good, to be in the first in the ten kilometres is very good, but nobody gives you a medal [for that]. You get the medal if you finish the marathon," said Fatih Birol, executive director of IEA speaking at the launch of the partnership during EU hydrogen week.
As Birol reminded the audience, a decade ago Europe was the first to invest in solar energy. Money was spent on subsidies, giving first mover advantage, only for Europe to be overtaken by China and other competitors once the market for the technology was there. Today, eight out of ten solar panels are produced outside of Europe.
In Birol's view, the green hydrogen is at a similar point today. There's lots of ambition and movement but a market is yet to be established. Europe is once again moving first – and the partnership is meant to deliver technological leadership.
One of its main goals is to scale up green hydrogen electrolysers, which use renewable energy to split water into hydrogen and oxygen, from megawatt to gigawatt scale. This will bring down the cost of the technology that today is too expensive to compete in the market.
The new partnership is a key component of the EU's hydrogen strategy launched in July 2020. Co-funded half and half by industry and the Horizon Europe research programme, it builds on an earlier industrial partnership under the previous Horizon 2020 programme.
"This new partnership builds on years of cooperation," said European Commission President Ursula von der Leyen. "And it brings that model to the next level. It's a new big step forward to bring innovative technologies from the laboratory to the factory, and ultimately to European businesses and consumers."
Earlier this month, policymakers approved the hydrogen partnership as part of a €22 billion package of industrial partnerships. Now, calls for 2022 are ready to open, with €300 million foreseen to be announced in the first quarter of next year.
Eyes on Africa
Europe's goal is to bring down the price of hydrogen to €1.80 per kilogram by 2030. With the price of natural gas on the rise, this would enable hydrogen to become a cheap alternative.
Von der Leyen's plan for getting there has three aims: scaling up the technology, establishing international collaboration, and partnering with industry and researchers.
European regions are already scaling up their hydrogen markets. Two weeks ago, the EU Innovation Fund announced €1 billion in funding for seven green energy demonstrator projects, of which four will tackle hydrogen bottlenecks. Member states are also investing in hydrogen from their shares of the EU recovery fund.
The aim is to build hydrogen clusters, bringing together hydrogen-related infrastructures. There's one covering the entire value chain in the Netherlands, and now Mallorca and a border region in Slovenia, Italy and Austria are trying to replicate this model.
International links for green hydrogen are in the making. Here, the Commission is eyeing up north and sub-Saharan Africa with its immense potential for generating solar power electricity.
"Turning clean energy into hydrogen could be a solution to store that energy to both to sell it aboard and to power Africa's rising industry," said von der Leyen at the partnership launch event. "With this in mind, I proposed to invest in the Africa's hydrogen sector and thus creating a new hydrogen market between the two shores of the Mediterranean."
But Birol warns that while Africa is a natural partner for Europe, sub-Saharan Africa is yet to generate enough renewables for its own use, let alone to export. Today, Belgium generates twice the solar power sub-Saharan Africa does despite the region's vast potential. Plus, there are 600 million people there who have no access to electricity. "That electricity first has to be used for the African people that need energy," he said.
Right now, keeping global leadership is key. With almost 30 countries having drafted their own strategies to get a bigger piece of the hydrogen pie, "everybody smells that it will be one of the backbones of the next energy economy we are building, and nobody wants to be behind," said Birol.
With the COP26 conference in Glasgow finished, the race is set to accelerate as investors unleash private capital. The main message coming out of the conference, Birol said, is a sign to investors to get the money flowing to clean energy.