Beyond is a new initiative seeking to create stronger links between investors, accelerators and founders and narrow the gap between mature and emerging start-up ecosystems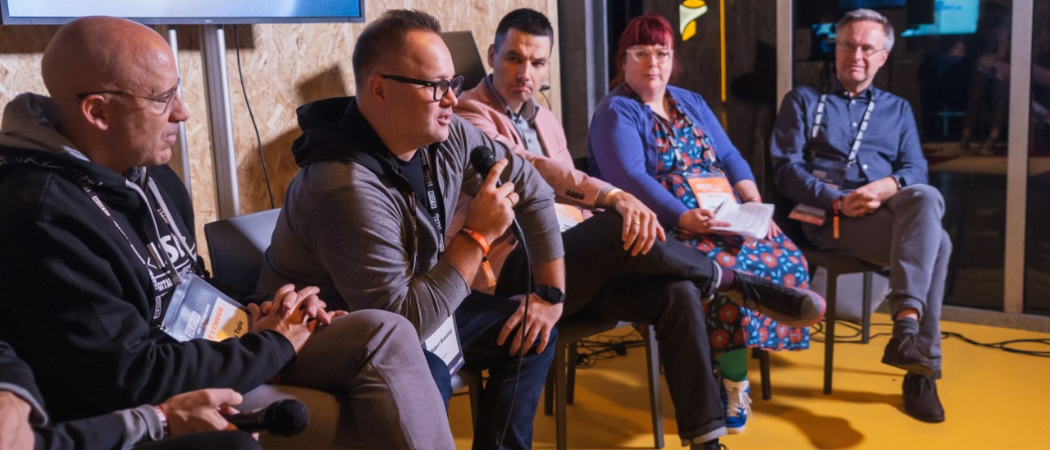 A consortium of business accelerators and investment funds is hoping its newly launched platform will promote the formation of a more interconnected system for funding and incubating new companies, narrowing the gap between mature start-up ecosystems in western Europe and the Nordics, and emerging start-up ecosystems in central and eastern Europe.  
The platform, called Beyond, was launched at the end of 2022 by five investment and accelerator firms from around Europe with the help of funds from Horizon 2020, the 2014 - 2020 research programme. 
The goal is to create the business accelerator equivalent of football's UEFA Champions League, Europe's elite club tournament, by connecting startups, investors, accelerators and business mentors from across the EU and providing a framework for trust, collaboration and sharing resources that will uplift emerging players, making the whole ecosystem stronger. 
Beyond will certify local accelerators that will in turn be matched to appropriate start-ups, promoting the formation of a structured system and creating a channel for the multi-directional flow of money between the Beyond platform, the accelerators and the start-ups. 
The consortium wants to eventually expand this model to all of Europe but is at first focusing on central and eastern Europe, which it sees as a market that has potential but needs support.  
Despite the fact the region is one of the fastest growing in Europe in terms of enterprise value, it lags behind western Europe in applying for and winning funding on an international level. As one case in point, the European Innovation Council received 476 applications from start-ups for its first funding cut-off of 2023, with only 12% of those coming from the EU-13 Widening countries in central and eastern Europe. 
According to the latest data from Invest Europe, an association representing private equity and venture capital firms, western Europe and the Nordics account for 80% of Europe's VC investment. Meanwhile, central and eastern Europe attracts just 3.6%.
Peter Torstensen, CEO of Accelerace, a Scandinavian accelerator and one of the founding members of the Beyond consortium, said this is why it is looking to this region to get the project moving. 
"It is a little bit of an underserved market in terms of capital, so the links that we can provide to better equipped ecosystems could be interesting," he told Science|Business. 
Ten times faster
Beyond is hosting its first funding round in March, with around 100 start-ups having already expressed an interest in participating. Torstensen says he wants this number to increase to over 1,000 eventually. 
The consortium aims to make funding applications ten times faster for start-ups. It claims that an average start-up spends over 150 hours submitting applications for public funding programmes, and it hopes to reduce this through its OnePass system, a digital profile that start-ups can create once and then regularly update.
OnePass, will act as cross-border funding passport, allowing start-ups to apply once to gain access to funding, tailored training and acceleration, while cutting much of the red tape.
For investors, OnePass provides access to vetted, trusted startups from across Europe, avoiding the need for repeat due diligence. Accelerators and incubators can match their programmes with eligible applicants. Beyond will vet investors to ensure they are serious about investing in Beyond start-ups. 
Adéla Píchová, project coordinator of CEE Startup Network, which brings together start-ups across three regions in central and eastern Europe, said the Beyond initiative sounds like it is "worth exploring more", in particular the idea of the OnePass system speeding up funding processes.
Robert Kowalski, co-founder of Gyfted, a US-Polish job-matching start-up also sees it as interesting. The company is funded by FundingBox, another of Beyond's founding consortium members, which has invited Gyfted to raise its next round of investment through Beyond. 
Kowalski said the fact Beyond can help start-ups access foreign investment could be helpful for central and eastern Europe. "We have a great technical talent base, great entrepreneurs, but only great within this cultural sphere," he said. 
He also sees it as an opportunity for investors. Remote working will very soon become the norm in the sectors that allow it, for example IT and technology. Because of this, the talent pool that companies can pick from will get wider and stretch across borders, and the same goes for investors and business accelerators. 
"If you are a Spanish venture capital firm and you are just sticking to Spain, you are going to lose out on deal flow and you are also going to lose out on learning where the economy is going," Kowalski said. 
The Beyond project is still at an early stage, but Torstensen believes its potential will be evident at its first funding round in March, where he is hoping at least two thirds of the participating start-ups find investors.
To really mirror the Champions League, which has 32 teams, Beyond will need considerably more than the five current partners and it will be looking to expand the number of business accelerators involved in the coming year.