UK university opens research institute in Wroclaw to give it a foothold in mainland Europe and reopen access to EU research funding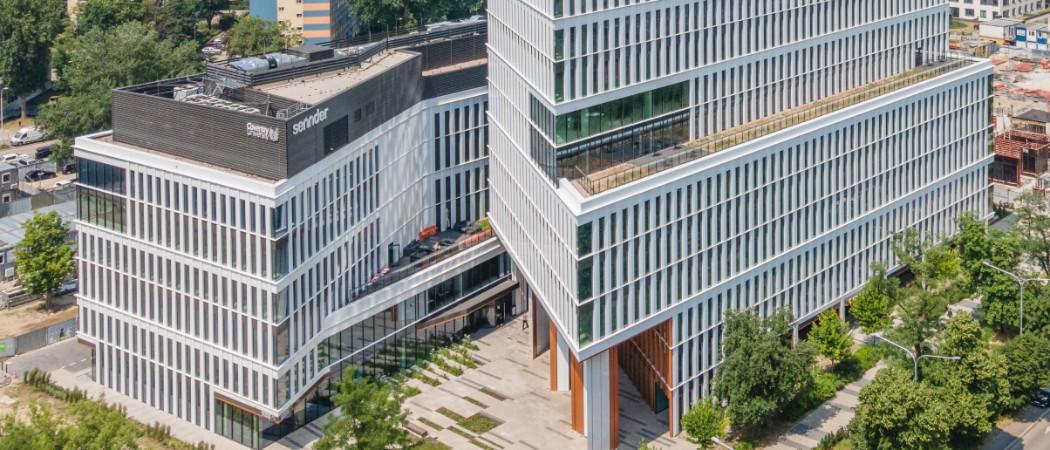 Coventry University in the UK has launched a new research institute in Poland to go along with a campus it opened there in 2020, as it seeks to maintain a foothold in Europe following Brexit. 
The Coventry University Research Institute Europe (CURIE), which handily shares its acronym with the name of famed Polish-French scientist Marie Skłodowska Curie, is located in Wroclaw, with research initially focused mainly on data science and artificial intelligence. 
Richard Dashwood, vice chancellor for research, told Science|Business that prior to the UK leaving the EU, the university admitted around 3,000 students from EU every year, with a strong contingent coming from central and eastern Europe. That has now dropped to almost zero. 
Before Brexit, EU students were classified as home students, meaning they had lower fees, access to local funding and loans and the opportunity to remain and work in the UK after graduating, Dashwood noted. "Brexit changed that and so we decided to look to Europe, and in particular central and eastern Europe," he said.
Coventry University is not alone, with Lancaster University opening a campus in Leipzig. But the new research institute is a distinct legal entity, meaning it will sidestep restrictions on UK universities getting access to EU funds.
While the university campus itself remains a UK entity in legal terms and students will graduate with a UK degree, the research institute is entirely European. This means its researchers will have access to European funding, including the EU's €95.5 billion research programme, Horizon Europe.
That is significant given it is now looking unlikely that the UK will be associated to the programme, with the EU blocking access due to the row over the Northern Ireland Protocol.
Dashwood said that access to Horizon Europe funding is not the "key driver" for opening the centre. "Since we started planning this research centre the UK's association [with Horizon Europe] has gone from pretty much certain to pretty much impossible, and back and forth," he said. "The reason for opening CURIE is not Horizon Europe, but it is a fringe benefit," he said. 
"It is really about having a foothold in Europe and having a new area in which to deliver impact," said Dashwood.
The research institute will continue to build upon areas that Coventry University's various home research centres already cover and also start projects aimed at problems that are more pressing in Poland. 
"Poland has a different set of issues that needs solving compared to [the UK]," Dashwood said. "There's a big push around digital in Poland, they are also doing a big push around
e-mobility. So CURIE gives us an opportunity to spread our research and our research-led knowledge transfer activities outside of the UK."
Five to six researchers, most probably from Poland or neighbouring countries, including Ukraine, will be hired at the beginning of 2023 to get the centre up and running, Dashwood said. "We hope the centre is going to be part of the Polish research ecosystem. We're not trying to compete with anyone, we are trying to add value," he said.
Stopping the brain drain
Since it was set up in 2020, Coventry's European campus has been an invaluable lifeline for Polish and other European students who saw their dreams of graduating in the UK quashed by Brexit. 
Jacek Lewandowski, campus director of Coventry University Wroclaw, recounted the story of one young Polish high school student who had been preparing for years to study in the UK, only to find out it wouldn't be possible after Brexit, for financial reasons. 
"When she learned this, she was devastated, she had tears in her eyes," Lewandowski said.  "That's what I see as the role of this campus. I call it maintaining the pre-Brexit status quo. We want to make sure students still have the UK as a choice."
The university's Polish campus may also have the benefit of helping to counter the brain drain. Poland has one of the highest rates of educated people moving abroad in the EU, with between 500,000 to 600,000 living away, figures from Eurostat show. This trend reversed slightly during the COVID-19 pandemic, but it remains an issue for the country. 
The fact that Coventry University is offering young Poles the chance to get a UK degree without actually leaving the country is having a positive impact on the local area, Lewandowski said. "Frankly speaking, none of our students have left or are planning to leave the country or the EU." 
There are local job opportunities, with Wroclaw as a marketplace developing very fast. "There are a lot of companies here requiring well-educated employees who are specialists in their fields, such as cybersecurity, management specialists, cloud computing specialists. We provide those specialists," said Lewandowski.
The Wroclaw campus has forged partnerships with companies in the area, such as Collins Aerospace, whose staff also participate in teaching students.
The university currently has around 100 students, 85% of whom are from the EU. Enrolment was held back by the pandemic but Lewandowski says it is on course to reach the campus capacity of around 500 students in the next five years. He hopes many of them will remain in the country afterwards.
"The Polish workplace is becoming more interesting for foreigners with salaries going up," he said.
"Our students, with English-language degrees, will fit right into global teams here."