Europe must give investors certainty by extending data protection for new drugs and facilitating access to market, says senior executive, as the industry continues to contest proposals for the largest reform of EU pharma legislation in over 20 years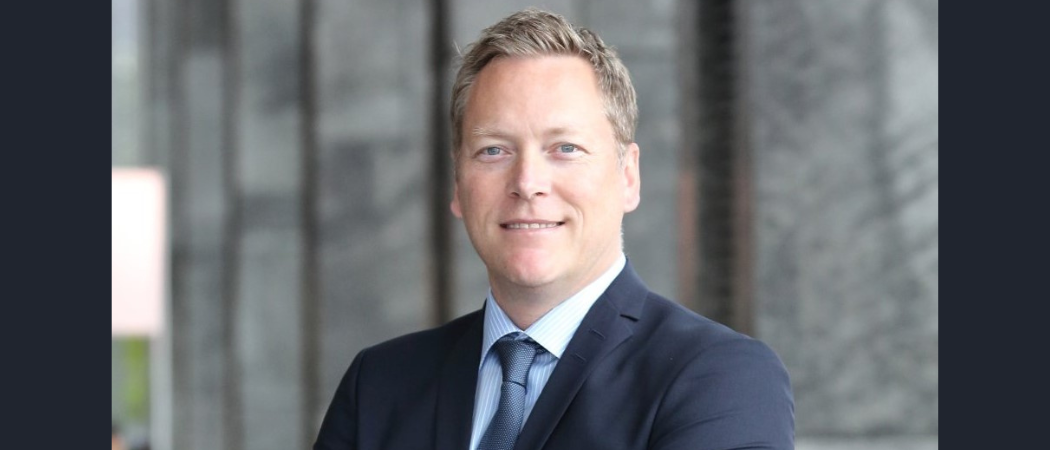 EU plans to shorten the regulatory data protection for new medicines will reduce investment in R&D and stifle innovation, Stefan Woxström, senior vice president of AstraZeneca Europe and Canada, has warned. "Of course, that will play a role when companies are looking into where they will put their future investments in new types of medicines," he told Science|Business.
The industry has been lobbying hard against this proposed change since April, when the European Commission published its proposals for the first major reform to the EU's pharmaceutical legislation in over 20 years.
The Commission's aim is to ensure fast and equitable access to safe and affordable drugs, whilst boosting innovation and industrial competitiveness. As things stand, there is a ten fold variation in time to access new drugs across the EU.
The pharma industry has taken aim at two of the central proposals, which it says will undermine research and development while failing to ensure access for patients. One proposal would see the protection of clinical trial data filed to get a marketing approval cut from eight to six years. That would enable competitors to develop generic and biosimilar versions for launch the day after market exclusivity ends.
The second proposal would see market exclusivity reduced from ten years to eight years, if a drug is not launched in all 27 member states within two years of it getting marketing authorisation from the European Medicines Agency (EMA).
In the industry's view, that two year target is impossible to meet. The vast majority of delays in access occur after a drug is approved and a company has applied for pricing and reimbursement and is waiting for national decision makers to complete their assessments. The result will be to create an unpredictable system and force companies to plan investments based on a de facto six years of regulatory data protection, according to the industry group the European Federation of Pharmaceutical Industries and Associations (EFPIA).
Predictability is a key challenge facing the industry, Woxström said, both in terms of investment conditions, and patient access to medicines.
Rather than reducing the regulatory data protection period, Woxström wants to see it increased to at least ten years. "That would send a clear signal to the pharma industry that innovation is important, that it is researched and developed in Europe."
Traditionally, drugs are also protected by patents, but in the years to come data protection will become increasingly crucial and will be the longest form of protection, Woxström said. "We will have new types of medicine; we'll have gene therapy and cell therapy. It's harder to patent these."
Delays in access
AstraZeneca is a one indicator of how much R&D investment is at stake. The Anglo-Swedish drugmaker invests over half of its R&D budget in Europe, spending $5.3 billion in Europe in 2022, including $1.7 billion in the EU. But in recent years it has ramped up R&D investment in China.
A study by EFPIA, published earlier this year, found that most of the delays patients face when accessing medicines come after a company has filed for pricing and reimbursement in a member state.
"If you look at Germany, from day one after market authorisation, patients can access the medicine. And you see other countries where it takes two years," Woxström said.
He argues more cooperation between countries is needed, to share best practices. "If it works in Germany, there's no reason it couldn't work somewhere else."
Woxström also cited France's early access programmes for drugs that fill a significant unmet medical need as another example of a scheme which can and should be replicated elsewhere.
Other aspects of the proposed pharmaceuticals reform have had a better reception, and Woxström believes the EU's goals are the right ones. These include plans for EMA to provide better, early regulatory and scientific support to drug developers, and to speed up the authorisation process.
Rather than 210 days, EMA would have 180 days to review files, while the Commission will have 46 instead of 67 days to complete the formality of giving the go-ahead to drugs that EMA recommends for approval.
EMA processes will be speeded up by simplifying its structure into two main scientific committees for human drugs. The orphan, paediatric and advanced therapy medicinal products committees would be discontinued.
The two remaining committees would get more support from working parties and expert groups. It is expected that increasing access to scientific advice will increase the quality of submissions, reducing the to and fro between a company and EMA, and helping to speed the approval process.
The proposals come at a time when European competitiveness is under threat. Clinical trial activity is twice as high in the US and almost three times as high in China, compared to Europe, according to a report from Charles River Associates consultancy, commissioned by EFPIA.
The risk is that Europeans will miss out on advances that will be available elsewhere. For example, Woxström said, "Maybe cell therapy can be the solution for diabetes – we don't know, but there is hope. And we need to make sure those medicines are being developed, hopefully in Europe."
Prevention and screening are also a crucial part of the access picture, and here too research is an important part of the puzzle. AstraZeneca is involved in the Opera study in Scotland, for example, which uses AI to interpret echocardiogram images, allowing for quicker and earlier heart failure diagnosis. Results show this can reduce waiting times from 12 months to six weeks.
That project is a collaboration between industry, local universities, and the National Health Service. "It's been extremely successful, and more of these collaborations and sharing best practices will be crucial to address these issues with early and preventative approaches," Woxström said.
Another way the company is working with the public sector is through the Partnership for Health System Sustainability and Resilience, which it established in 2020 during the pandemic alongside the London School of Economics and the World Economic Forum, at a time when the rush to set up COVID-19 studies and the diversion of principle investigators to front line healthcare meant trials in other disease were put on hold.
The partnership has so far undertaken assessments of the strengths and weaknesses in the healthcare system of 30 countries, including 17 in the EU, with the reports submitted to health ministers. "They can use that analysis to take decisions on reforms to strengthen the healthcare system," Woxström said.