Long-awaited Commission proposals to reform EU's pharmaceutical legislation seek to improve access to medicines and promote innovation, but companies say they will drive investment out of Europe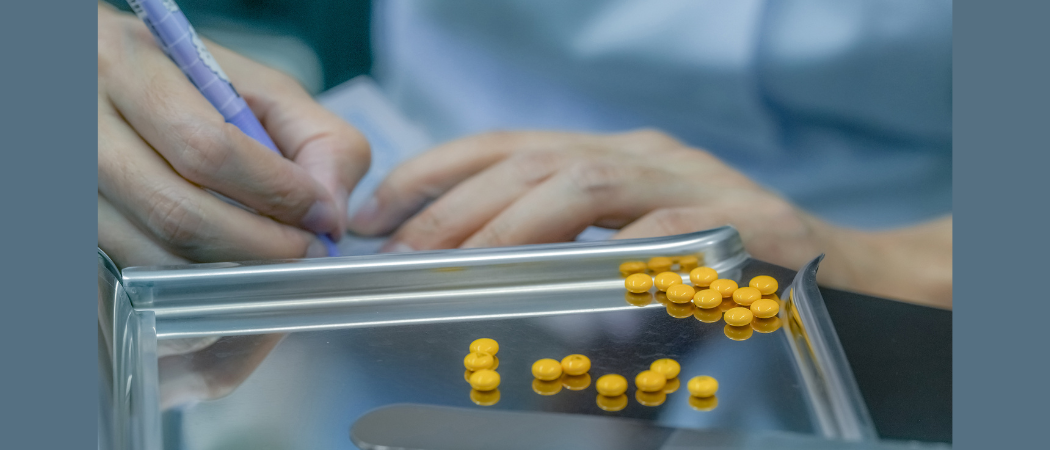 The European Commission has unveiled long-awaited proposals to reform EU's pharmaceutical legislation to enable better access to drugs and promote innovation, but industry doesn't like the look of it.
The first revision of the legislation in over 20 years aims to make medicines more available, accessible and affordable, while boosting innovation and industrial competitiveness, by simplifying regulations and speeding up the scientific evaluation and authorisation of new drugs.
Presenting the proposals on Wednesday, EU vice president Margaritis Schinas said the package of measures will "create a single market for medicines".
But pharma companies have hit out at plans to penalize companies if a drug is not launched in all 27 member states within two years of approval by the European Medicines Agency. Companies that do not hit that target will have only eight years of market exclusivity, as opposed to the current ten.
Nathalie Moll, director general of the European Federation of Pharmaceutical Industries and Associations (EFPIA), said such a move would be "fundamentally flawed". The two year target is impossible to meet, because the vast majority of delays in getting a drug on the market occur after a company has filed for pricing and reimbursement and is awaiting a decision.
The proposals "manage to undermine research and development in Europe while failing to address access to medicines for patients," said Moll. There is a risk of "sabotaging" Europe's life science industry and putting European patients further away from the cutting-edge of healthcare, she said.
According to Commission estimates, each year of market exclusivity for a novel drug is worth an average of €500 million. In addition to getting extended exclusivity if a product is put on the market in the EU-27 within two years, there would be extensions for drugs that address unmet medical needs; if comparative clinical trials are conducted to demonstrate the added value over current standard of care; or if a drug is repurposed to treat a different disease.
"We're awarding companies that go the extra mile in ensuring access," said EU health commissioner Stella Kyriakides. "To have value, innovation has to reach patients, and that's important for it to have impact on society." The estimate is that there is a ten-fold variation in time to access a new drug across the EU.  
The biotech industry is also concerned the proposals will undermine incentives that are in place currently to support SMEs, many of which have a hand to mouth existence while working on early stage clinical development to translate academic research into new therapies. Claire Skentelbery, director general of Europabio said a number of the proposed measures "may undermine the predictability and stability of Europe's incentives regime."
As one example, biotechs that are developing treatments for rare diseases may not have the scale to market them across the EU-27, and in any case there may not be patients in every member state, or a specialized centre where rare disease therapies can be administered. 
"It is essential that EU policies meaningfully improve patient access to medicines across the EU without undermining the EU's attractiveness for life science investments," said Vlad Olteanu, director for healthcare public affairs at EuropaBio.
Ground-breaking innovation
The European Parliament's centre-right group has been fighting against any reduction in market exclusivity hand in hand with industry for months, insisting it will deter companies from investing in research and innovation.
"Real ground-breaking innovations such as new vaccines and cancer drugs must be rewarded better than they are rewarded now, because we simply do not have the drugs that we need in Europe for many patients," said MEP Peter Liese. "We must provide incentives to companies so that they invest and do research in Europe, including life-saving clinical trials."
Knowing a reduction in the exclusivity period was on the cards, there has been a series of statements from the CEOs of pharma companies saying this would make it harder to justify investing in Europe.
Reacting after the legislative proposal was published, Hubertus von Baumbach, president of EFPIA and chair of German pharma Boehringer Ingelheim, said, "The net impact of policies set out across these proposals, in their current form, puts European competitiveness at risk: overall, it weakens the attractiveness for investment in innovation and hampers European science, research and development."
The Parliament will have its say on this, as the proposal must be approved by both MEPs and EU governments before it becomes regulation. EFPIA and Europbio both pledged to lobby hard for amendments.
"If changes are not made, the legacy of this Commission will be for Europe to be simply consumers of other region's medical innovation, and European patients waiting longer than ever for the latest advances in care," Moll said.
Left-wing MEPs are sceptical about the industry's threat of a flight of investment. "This is the rhetoric the pharmaceutical companies use to justify their enormous profits, but there is no empirical proof that this money is invested and not going to shareholders," Marc Botenga MEP, told Science|Business last October.
The big question now is how fast the regulations can be approved, with the Commission and Parliament set for new terms starting next year. Schinas said the Commission's goal is to have it done as soon as possible, and he's positive the proposal is "holistic and pragmatic" enough not to cause too many disagreements. "But the institutions are autonomous and I would not be surprised that discussions take more time," he said.