MEP Lina Gálvez Muñoz calls for more focus on research that matters to less-developed regions and targeted help for researchers across the bloc to take part in EU schemes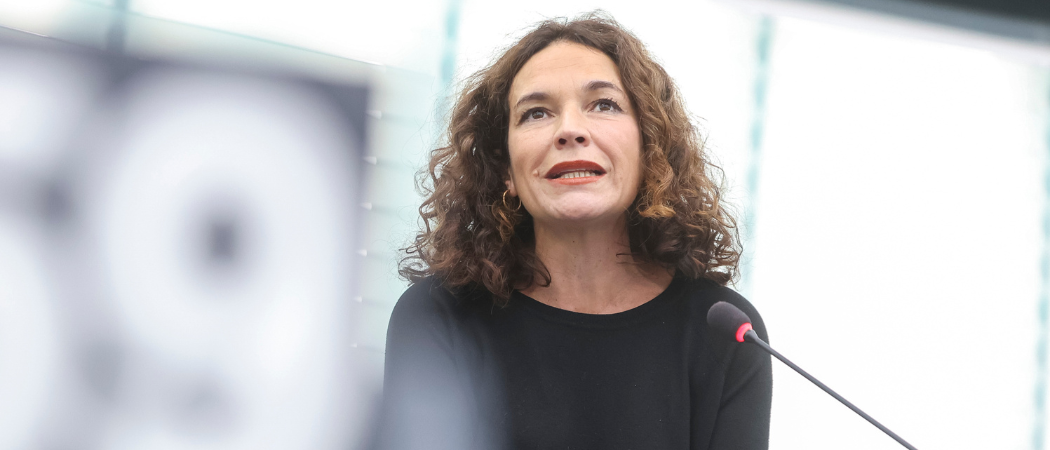 EU funding for research and innovation should have a geographical dimension to help bridge innovation divides in the EU, Lina Gálvez Muñoz MEP tells Science|Business.
Across the bloc, regions are not benefitting equally from the EU's spending on research and innovation. Much of the money, largely concentrated in the EU's 95.5 billion R&I fund Horizon Europe, goes to big centres with strong innovative traditions, while other regions barely get anything out of it. Talent and excellence are spread across the bloc, but EU funding to back it isn't.
Gálvez is from Andalusia, Spain, one of the regions failing to benefit, and she's clear about the need for change. She's one of the strongest voices on R&I in the European Parliament and serves as vice chair of the industry, research and energy (ITRE) committee. In Brussels since 2019, she was previously a research minister in her Andalusia. Before that, she had a long career in academia as an economic historian.
The EU is already doing a lot to aid the cause, including the 'Widening' programme that targets action to help less innovative EU countries take part in Horizon Europe. But it's slow progress and the numbers are not encouraging. In the previous Horizon 2020 EU research programme, the Widening countries received less than 6% of total funding.
Gálvez believes specific funds dedicated to R&I answering regional needs could get local actors to take part in EU research. "Sometimes there are very good resources and efforts to finance researchers and SMEs in Europe's regions, but they are not answering the specific challenges of this region, or the production logic of the region. In the end, this innovation keeps concentrating in just a few places in Europe," says Gálvez. "We really need to rethink these policies in a more holistic way. Otherwise, all the possibilities we have in Europe are less than what they could potentially be."
Specifically, she wants to see a more regional dimension in the way the EU's research programmes, such as Horizon Europe, work with the cohesion funds that aim to help regions catch up with other parts of the EU. "We have top-down calls, but we have to link that geographically as well, if we really want to build up a European union that works really together," says Gálvez. "This link with the cohesion funds should look more top-down."
It's not that there's no talent in regions that are less successful at an EU level, she notes, but that the researchers there often do not know how to partake, nor do they see the value in trying. It's too far from their sphere of interest, and it's too much work for what it is. In her previous life as a researcher, Gálvez says she was asked by the rector of her university why she wasn't taking on European projects. Her answer was simple: she could not handle any more bureaucracy with the capacity at hand.
This is important to consider now, as the EU rethinks its budget. Rules that the EU used to religiously abide by are disappearing, as a shifting global status quo renders them obsolete. For one, the EU taking out common debt was unthinkable before the COVID-19 pandemic hit and the Commission had to find a way to fund the recovery.
And it's a tough time. The face of globalisation is changing, inflation is out of hand, and the EU isn't up to par to meet global challenges and the transition towards a carbon-neutral digital future. It's time for a rethink. "We need to advance in a common fiscal policy. Cohesion policy is not enough," says Gálvez. "We really need to rethink our way in this new world, and in this new scenario innovation is central."
And there's the global dimension to consider. With globalisation becoming fragmented, the EU must work with its like-minded partners to keep itself relevant and thriving. Here, Gálvez sees a big future role for science diplomacy and EU's global research agenda. She hopes this will be brought to the forefront of policymaking during the Spanish presidency of the EU in the second half of 2023.
"We are going towards an equilibrium with globalisation that is more regionalised and like-minded partners are more important than ever," says Gálvez. "We really need to rethink our way in this new world, and in this new scenario innovation is central."