Officials set out terms of 'open strategic autonomy' to replace the 'open to the world' mantra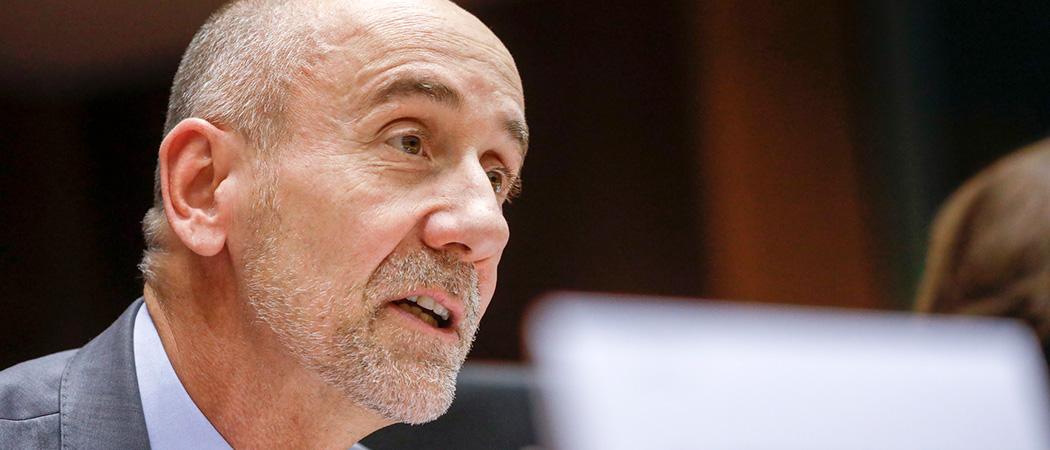 After years of fighting against a "Europe first" approach in research funding, policy makers and lobbyists in Brussels now want to explicitly limit access for scientists in countries that flout academic freedom and intellectual property rights.
The Commission says in future it will base its rules for international scientific cooperation on the principle of "open strategic autonomy." In particular, it is drawing up a roadmap on science and technology with China, in which it is seeking to impose stricter terms on cooperation, to ensure EU research organisations and companies can access the Chinese market safely, without needing to worry about potential IP breaches.
"We are not in the autonomy trap, we are keeping our eyes open," Jean-Eric Paquet, director general for research and innovation told the EU's Research & Innovation Days conference last week.
Paquet said both he and EU research commissioner Mariya Gabriel want "intense cooperation" with China, whose scientific prowess is "spectacular in many respects." But before opening its arms, the Commission is planning to scrutinise China's practices in intellectual property and academic freedom. "We need indeed to do it on a proper basis, and that is the challenge ahead of us in the coming weeks and months," said Paquet.
Researchers remain largely in favour of international R&D cooperation, but they do want limitations to be applied to countries that could use open access to EU programmes to spy on sensitive technologies for economic and military gains.
"We are fully in favour of international cooperation, and we say no to a blind 'EU first' approach," said Kurt Deketelaere, secretary general of the League of European Research Universities. But he said, the EU should protect itself from "unfair and abusive practices" by China.
Universities want help in steering a path through the new requirements and say the Commission should list the technologies it wants to protect, and specify the criteria for international cooperation universities should apply when weighing up collaboration projects with the rest of the world.
Heads of Canadian, American and UK universities are spending time with people from the national security services to track potential security threats via science collaboration, according to Deketelaere.
It would be "very useful" if the Commission took the initiative to open up channels for similar discussions between the EU's 27 national security services, said Deketelaere. "We have to take this seriously," he said.
Germany has unilaterally put in place measures to make scientists and universities aware of the challenges posed by international cooperation, said Susanne Burger, head European and international cooperation at Germany's federal ministry for education and research. "When dealing with one of the systemic rivals [universities] can approach us," she said.
"Our aim is not to control the freedom of science, or to interfere in any case," said Burger. "What we do is to just help [universities] discover the traps in international cooperation."
As a sign of a tougher stance, last week German authorities arrested a scientist who had been passing sensitive information from a German university to Russian intelligence services.
Research spies
German MEP Reinhard Bütikofer said China has been exploiting its relationship with the EU. "I think it's not a trust-building measure if they send scientists and don't say that these scientists are working on behalf of the Chinese armed forces, and that they are here to spy on our technology in order to enhance China's civil military fusion programme, and to help them in building an even stronger military at the service of their aggressive foreign policy," he said.
Bütikofer was recently banned from entering China. In March, the EU announced sanctions against officials of the Chinese Communist Party who are thought to be involved in human rights abuses in the Xinjiang province. In retaliation, Beijing imposed sanctions on seven EU politicians, Bütikofer included.
As a long-time critic of the Chinese government, Bütikofer is calling for the EU to ensure science cooperation is based on commonly agreed principles and rules. "You cannot build the relationship with a systemic rival on the basis of blind trust," he said.
Autonomy trap
It is ironic to think how as recently as 2018, EU research lobbies and policy makers in Brussels were quick to dismiss a proposal by Romanian MEP Dan Nica to make the Horizon Europe programme exclusive for EU researchers.
The Commission's pivot to "open strategic autonomy" is a significant departure from the position of the previous EU research commissioner Carlos Moedas, a leading proponent of science diplomacy. As the 2021 - 2027 Horizon Europe programme was taking shape, Moedas frequently called for EU research and innovation to be, "open to the world."
Despite believing there should be some restraints, Deketelaere warned the EU should take care not isolate itself from the international scientific community. Organisations that feel weak, or are becoming weaker, very often tend to ask for more autonomy, he said. "And with asking for more autonomy, they often isolate themselves more than they already were, and then they become even weaker as a consequence. And at the end of the day, of course, they collapse," said Deketelaere.
As one example of how these things can be finessed, the Commission and member states recently came to an agreement on third country access to sensitive research projects in quantum science and space that are funded through Horizon Europe.
The terms on which they take part will be negotiated separately with each associated country, the Commission agreed, after caving in to pressure from member states. Before that, the Commission planned to introduce a blanket ban on non-EU researchers and companies in all quantum and space projects.
"Quantum is the future of computation, is the future communication, is really the next breakthrough in terms of technology," said Roberto Viola, the Commission's director general for communications technology. "I think there's no doubt that we want a quantum computer available for our scientists and for our companies."
The EU is trying to boost its industrial competitiveness in key emerging technologies and make sure it has the capabilities needed to immunise itself against shortages of microelectronics and medical devices.
A global shortage of microchips, paired with significant delays in international shipping, has forced EU manufacturers of cars and medical devices to reduce or suspend production. "This is really impairing the capability of Europe to produce," said Viola.
Viola said it is in Europe's interest to build "open strategic autonomy" so that such situations can be avoided in the future. "There's not one way to deliver autonomy. It's a combination of being stronger technologically speaking in Europe, and also being smarter when it comes to partnerships," he said.
Europe should be able to build its own technologies and pay more attention at the rules of engagement with the rest of the world. "We want those technologies to be used for peaceful use and no country, no company outside Europe should use these technologies against us," said Viola.
The EU recently announced it will establish closer research ties with the US and Canada, two countries which have already put in place new rules of engagement with China, for fear of technology and science espionage.  
"It is, I think, an obvious fact that we have to make a distinction, whether we are dealing with likeminded partners, or whether partners do not necessarily share our values on the principles of transparency, or reciprocity, or other core concerns," said Bütikofer.