After years of talks on deeper research cooperation between the EU and Canada, it's a decisive time as the EU launches its €95.5 billion R&D programme . 'We want them with us', says Ursula von der Leyen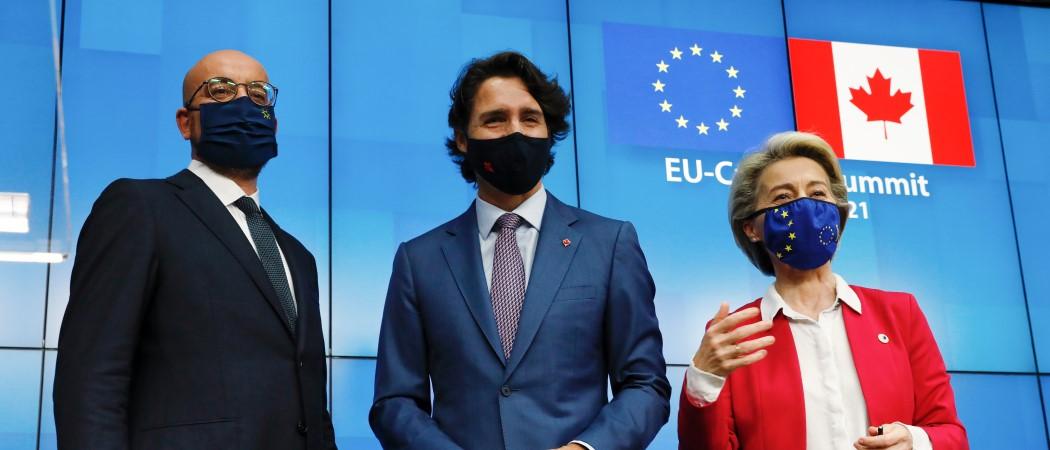 The EU is making moves to welcome Canada as an associated country in the new €95.5 billion R&D programme, Horizon Europe, European Commission president Ursula von der Leyen said in a statement following the EU-Canada summit in Brussels on Monday.
"We invited Canadian researchers to participate in our programmes. We want them with us to intensify the exchanges between our innovators, for example in bioeconomy, advanced manufacturing, clean energy, digital technologies, you just name it," said von der Leyen. "And our Canadian friends were happy about this invitation."
Following the summit "exploratory discussions" towards "a possible association of Canada" to Horizon Europe will begin. There will be a particular focus on supporting the green and digital transitions, including green hydrogen, artificial intelligence and quantum cooperation.
The Commission has been sounding out to Canada about possible membership for a while, but serious talks on an enhanced level of cooperation with Canada as an associated country under Horizon Europe stalled as EU officials focused on tying up loose ends with Brexit.
Following this, the row on the terms of associated country participation in sensitive quantum and space research projects led to further delays.
However, with member states and the Commission finally coming to an agreement on the terms on which Israel, UK and Switzerland can take part in these projects, formal association talks with Canada can begin - once there is a negotiation mandate from the EU Council.
Von der Leyen's comments spark hope for the partnership, but the timeline remains unclear as it could take many months before a deal is reached and cleared.
Priority areas: health, climate and raw materials
Beyond Horizon Europe, the Commission hopes to strengthen cooperation with Canada in a number of other areas.
As the COVID-19 pandemic drags on, the two sides hope to ensure uninterrupted vaccine flows between the countries and intensify cooperation in health.
One initiative will be a new health alliance. Details are yet to be revealed, but the alliance will have a global dimension, working to ensure that new technologies, such as mRNA, can reach other parts of the world, like Africa and Latin America. "We will share expertise; we will share lessons learnt and best practices to be better prepared and work closely together on these issues," said von der Leyen.
Another area of cooperation will be in raw materials. Guaranteed supplies of certain minerals and metals are essential to the European economy and currently the EU is too dependent on China.
"We, as Europeans, want to diversify our imports away from producers like China. Because we want more sustainability, we want less environmental damage and we want transparency on labour conditions," von der Leyen said.
The raw materials alliance is part of the wider climate change effort, with both sides focusing on decreasing emissions, biodiversity and reducing plastic waste. The next step will be teaming up before the next COP meeting this autumn, where countries hope to set new global goals for biodiversity.
All this will part of deepening the strategic relationship. "We do share the same interests; we have the same values; we share the same worldview," said von der Leyen.