Economy minister says the 'planets are aligned' to ease EU dependence on imports from China. But meagre R&D investment and a lack of raw materials could hold back France's ambitious industrial agenda for its Council presidency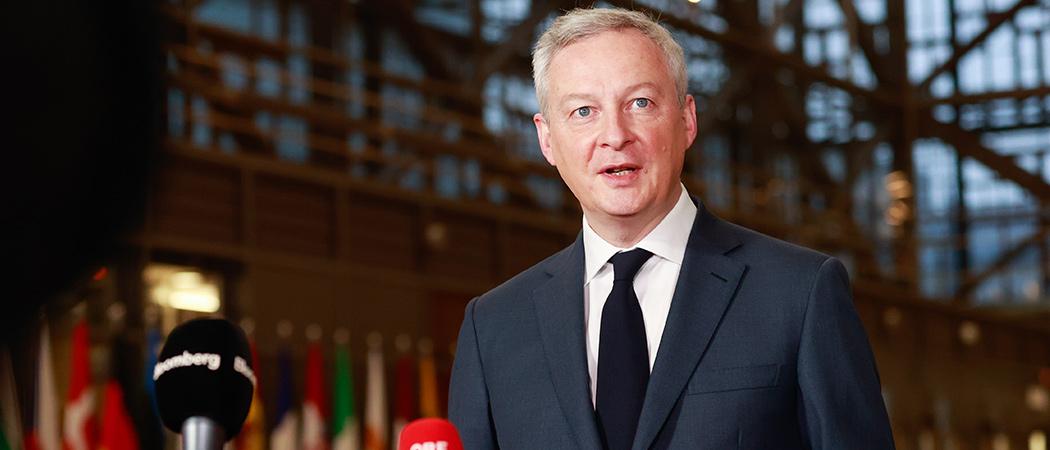 France is planning to use its sixth month stint at the helm of the EU to help Europe win the global race to the top in the design and manufacture semiconductors - freeing industry from the current supply constraints and the uncertainties of the shifting geopolitical landscape.
"The battle for the semiconductors is very much open," Bruno Le Maire, France's minister for the economy, told a conference organised under the French presidency of the Council of the EU. "We want Europe to win that battle," Le Maire said.
In the view of the French government, the EU and member states need to boost efforts to improve semiconductors, making them as small and powerful as possible. The EU should also ensure it can manufacture them, ending Europe's reliance on imports of chips from China and other parts of Asia.
Whole industries in Europe were affected by fall off in the supply of semiconductors when the COVID-19 pandemic and subsequent shipping crisis disrupted global markets. European manufacturers of cars, trucks, planes and home appliances were left without access to computer chips.   
"There's pretty much nothing that works in the modern world that doesn't have a semiconductor in it," said Le Maire. "We need them in huge quantities if we want industry to operate as it should."
Le Maire's comments echoed a speech by Emmanuel Macron last month, when the French president announced his agenda for the six month EU presidency. Macron said Europe should come up a new model for economic growth based on technology sovereignty, lamenting Europe's reliance on China and the US for critical technologies, such as microprocessors.
A mere three decades ago, Europe filled a major chunk of the global semiconductor demand, but production has since moved to countries in Asia, including Taiwan, South Korea, China and Japan. Made in Europe microchips represent less than 10% of the European market today.
The European Commission estimates there is a need to multiply annual production of microprocessors by a factor of five. At the same time, the EU needs to plug an investment gap in digital technologies as big as €125 billion every year, of which €17 billion should be devoted to semiconductors.
Le Maire said the newly established "Important Project of Common European Interest" (IPCEI) on microelectronics will help Europe navigate its way out of its predicament. "[It] will translate into literally hundreds of projects, and tens of thousands of jobs in industry," he said.
The Commission has already launched two alliances bringing together industry, member states and other organisations to co-invest in semiconductor and cloud and edge computing. As of now, at least 22 member states have signed up to the semiconductor alliance.
Bigger research investments for greater autonomy
Peter Wennink, CEO of Dutch semiconductor company ASML, told the conference Europe will have to invest much more in R&D to avoid becoming "irrelevant" given the global semiconductor chip industry is set double to $1 trillion by 2030.
"If you think about the percentage of the gross domestic product of Europe that is now invested in R&D and innovation and in support of start-ups and scale-ups, it dwarfs in comparison to the leading economies on the planet," Wennink said.
In comparison, even though US companies currently account for 48% of the world's computer chip sales, the US government plans to spend $52 billion to promote semiconductor manufacturing and research.
Meanwhile, in Europe, the Commission is now trying to convince finance ministers in all member states to raise R&D investments to at least 3% of GDP, at a time when many of the countries that joined the bloc after 2004 are still investing less than 1%.
The Commission has announced plans for a European Chips Act and a centrally managed programme to boost research, development and manufacturing of microprocessors. That sets the objective of the EU meeting at least a fifth of the world demand for semiconductors by 2030.
Wennink said the Chips Act would provide Europe with a legal framework to leverage its strengths in system integration and incentivise all major electronics manufacturers to invest in expensive chip fabrication plants in the EU.
But there is a significant barrier, in that this will require raw materials Europe does not have.
As Commission vice-president Maroš Šefcovic noted, 98% of Europe's supply of rare earth materials comes from China. "It is essential that the European Union is able to have better access to its own raw materials," Šefcovic told delegates.
The EU aims to lessen its dependency on Chinese raw materials by establishing a trade and technology council with the US. It is also forging a strategic partnership with Ukraine on raw materials, but that is now being complicated by a looming war with Russia.