After months of delay, Europe's biggest R&D programme is finally underway. Here's a quick look at some of its key features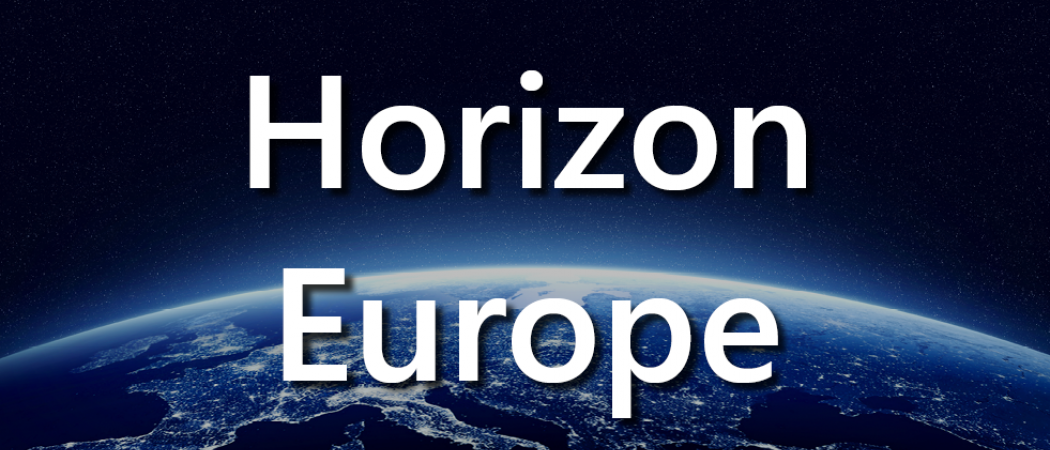 Horizon Europe, the EU's new €95.5 billion R&D programme, is finally underway. It has been seven years in the planning; three years in negotiation among Commission, Parliament and member states; and weeks tied up in last-minute political conflicts. It is starting more than five months late – a record even by Brussels' dilatory standards.
But what's in it? Here's our quick summary.

Its ambitions are beyond the horizon. It covers virtually every sector and discipline from pharma to philosophy. It will subsidise innovation in Europe's huge cultural industries – thanks to heavy lobbying. There is money for quantum computing, a critical new technology that could upend the world's computing systems and, in the wrong hands, threaten security. Artificial intelligence, better soil management, earth observation technologies, green hydrogen to revolutionise factory and trucking fuels… the Horizon shopping list is long.
One new feature of Horizon Europe, when compared to its predecessor, Horizon 2020, is "missions" to solve big global challenges. There are supposed to be five missions: on climate, cancer, oceans, smart cities and soil health, with the specific objectives suggested by a series of expert advisory panels. These missions are modelled on the US Apollo moonshot: Pick a big, headline-making goal and pump the money into getting lots of people making it happen. But due to some unavoidable budget compromises among the EU members, the missions will, at best, have 6% of the total Horizon budget (thought that will probably be supplemented by other EU and member state funds.)
As in past Framework Programmes, the heart of Horizon is a collection of subject-specific "work programmes" that lay out the Commission's research objectives in health, energy, ICT and other fields. Much of that funding will go to consortia of researchers and (often) companies competing against one another for the money in response to "calls for proposals" periodically published by the Commission. The winners – the odds of success in Horizon 2020 were about one in nine - sign grant contracts setting the terms of payment, reimbursement, intellectual property, liability and such in excruciating detail.
Partly overlapping with the work programmes will be a series of 49 so-called partnerships. These are legally constituted public-private, or all-public, consortia doing collaborative R&D in specific sectors, to which the Commission can sometimes sub-contract decisions on who gets money for what. These partnerships have many critics – from the left, claiming it permits corporate self-dealing, and from the right, that they are ineffectual government meddling in private R&D. But they have been a central feature of the Framework Programmes for years, and a direct expression of industrial policy to make Europe more competitive globally. In Horizon Europe, the Commission said it has tried to simplify the partnership rules and types. So far, however, many multinationals are grumbling that this "simplification" appears to be for the Commission's benefit, not theirs.
Another (relatively) new feature in Horizon is the European Innovation Council (EIC), a funding agency inside Horizon focused on start-ups, fast-growth companies and their plans to get new or "disruptive" technologies to market. A pilot version of the EIC was launched under Horizon 2020. One part of the EIC, the Accelerator, is intended to support innovation in small and medium-sized enterprises (SMEs) through a mix of grants, equity investment and, possibly, loans. Much of this is an obvious follow-on from earlier SME programmes, but the key new feature is that ability to buy shares in promising tech companies. It will make the Commission one of the biggest tech investors in Europe, with a portfolio far into the hundreds of millions of euros.
A further important feature is expanded support for east European researchers and tech entrepreneurs. For years, politicians in those countries have complained that their researchers win fewer EU grants than those in western Europe, and when they do win a grant they get paid less. Western politicians say that's just because the eastern universities aren't as strong, and their national pay levels are generally lower. For a time, this argument – picking at the political scab between the EU's rich northwest and poorer southeast – threatened to stalemate all the negotiations.
In the end, negotiators agreed that 3.3% of Horizon Europe's budget should support efforts to make it easier for poorer countries to win grants – for instance, by funding partnerships between eastern and western universities, or allowing eastern researchers to "hop on" to existing Horizon projects led by the west. It wasn't a great deal for either side, but it stopped the fighting long enough to move the Horizon legislation forward.
The agreed structure for Horizon Europe is broadly similar to that proposed by the Commission in 2018, dividing the programme into three "pillars," each with a different role: promoting the best science, solving societal or industrial problems, and funding small companies. Here's a quick look at them.
"Excellent Science" is for the purists: it's all about supporting the best science and the best scientists without privileging one field over another.
Pillar I has three parts, the most significant of which is the European Research Council, an EU agency run partly by scientists, for scientists. ERC grants target researchers at different stages in their careers, and are intended to go to people carrying out the highest-quality research, without specifying what fields or challenges that research should concentrate on. The idea is to support the pursuit of science for its own sake, not for policymakers to use grant funding as a way to influence research and direct it towards what they think is important (that's pillar II's job).
The second part is the Marie Skłodowska-Curie Actions. The MSCA are a collection of different research fellowships that aim to help young researchers develop their careers. As with ERC grants there is no special treatment for particular research topics, but MSCA fellowships are geared towards supporting international research collaboration, such as travel grants, researcher networks and staff exchanges.
The third piece of pillar I is "research infrastructures," a portion of the budget ringfenced for "big science" labs, scientific archives, complex databases and other types of physical or virtual infrastructure that could be of use to European researchers. One beneficiary of this component is the European Open Science Cloud, a partnership that aims to create a gigantic virtual space for researchers to store, manage, share and re-use research data.
Pillar II: Global Challenges and European Industrial Competitiveness
Pillar II gets the largest share of the budget: €53.8 billion, or 56% of the total. In contrast to the hands-off approach of Pillar I, Pillar II will support research and innovation that address challenges and priorities defined by the EU – in short, this fulfills the prime political purpose of the programme, the reason why 27 EU member governments agreed to dump billions on labs and techies. There's space for France, autos and engineering for Germany, health for Sweden, wheat and spas for Hungary – the political must-haves are endlessly complex. But to try simplifying, the budget negotiators organised Pillar II into six broad, themed "clusters" covering health, culture, security, climate & energy, food & environment and (the biggest cluster) digital, industry and space.
The legislation only sketches out the purposes of each cluster in very broad strokes. The main objectives are laid out in a "Strategic Plan" that the Commission published in March 2021. But even this doesn't explain exactly what grants will be on offer: as of June 2021, that's still in the works, held up by a row over which non-EU countries should be able to participate in quantum computing and space projects. But the Commission staff has been working on the details for the past few years, drafting and redrafting "work programmes" that describe the objectives, specific calls for proposals, and the timing of it all. These work programmes, in draft form, have been circulating online for months. A side-note: in theory these drafts are not made public - as Commission work in progress – but in January 2021 Science|Business gathered all the drafts it could find online and published them. We believe this should all be public, from beginning to end, to ensure every applicant has an equal chance at preparing for the calls.
Besides the clusters, pillar II will also fund the Joint Research Centre. The JRC is the Commission's in-house research service, which publishes research intended to help support and inform EU policymaking. It also manages nuclear research, under one of the three founding European treaties of 1957. Unsurprisingly, JRC research funded through Horizon Europe will follow similar themes to the six clusters.
If Pillar I is about scientific research that's supported but not steered by the EU, then Pillar III attempts to do something similar for technological innovation. This part of the programme, called "Innovative Europe," funds actions that are intended to produce new and unpredicted technology-enabled businesses and business models, as well as more innovative ways of doing things generally, without much top-down direction on what technologies should be supported. It was the pet project of Carlos Moedas, the Portuguese research commissioner from 2014 to 2019, who vowed to help turn Europe into a breeding ground for sizzling, high-growth tech companies with "disruptive innovations" to unleash on global markets.
Pillar III has three components. Foremost among them is the new European Innovation Council. Broadly speaking, the EIC's job is to provide grants, equity and possibly loans for small businesses with interesting yet financially risky ideas. Of the EIC's nearly €10 billion budget, hundreds of millions of euros will go to buying shares in some of these companies – in effect, turning the Commission into a major tech investor. It also thrusts the Commission into some thorny geopolitical problems. For instance, what happens if the Commission buys shares in a hot new tech company, and then a Chinese company tries to buy control? Answer: the Commission can block it, but that constraint might make it harder for the investee company to raise additional private capital. Another question: The venture capital game is, by definition, risky. How much appetite will the EIC actually have for losing taxpayer money?
Alongside the EIC is its older sibling, the European Institute of Innovation and Technology, or EIT. Its role is to support education and training programmes tailored towards innovation, to support university spin-outs and to convene partnerships between public and private sector. It operates through a series of very large, distributed public-private consortia, or "knowledge and innovation communities", in specific fields such as health or energy R&D. The EIT also has its own research agenda defined in another piece of legislation separately from Horizon Europe, even though it will be funded through the Horizon budget. In contrast to its past, the EIT in future is supposed to put more emphasis on eastern Europe and integrating researchers and companies in the region into its Europe-wide networks.
The other chunk of Pillar III is 'European innovation ecosystems.' This portion of the budget isn't for competitive grant calls: instead, the money will be spent on efforts to get the relevant actors talking to one another, such as through events hosted by the Commission. For example, the legislation says that "as a first step the Commission will organise an EIC Forum of Member States and Associated Countries" to discuss matters such as "innovation-friendly regulation" and regional coordination.  Exactly how that kind of language will be translated into grants and actions is, as yet, a mystery still being worked out inside the Commission. 
Part 4: Strengthening the European Research Area
The fourth component of Horizon Europe sits alongside the three main pillars, and attempts to improve the performance of research centres in Europe's poorer regions, and the European research community generally. Under the Commission rhetoric, it entails improving the "European Research Area", a kind of single market for ideas, with sub-programmes to prevent national borders from being an obstacle to scientific research in Europe. That means a series of programmes to strengthen research institutions in the poorer countries, help their researchers network better with those in the west, and join existing projects if their research is relevant.
Measures under "reforming and enhancing the European R&I system," meanwhile, apply throughout the EU, and aim to support a diverse mix of different EU policy ambitions for EU research policy and the European Research Area. These include – among other things – "strengthening the evidence base" for R&I policy, predicting future needs and trends, "accelerating the transition towards open science," and promoting gender equality.
The details of this part of the programme are only gradually coming into focus. But the motivation was intensely political. EU budgets require unanimous approval of the members, and what could possibly motivate the newest, mostly eastern, members to support Horizon if they don't benefit from it? The entire region, in Horizon 2020, got just about as much cash as one small western member, Belgium. Researchers in the US – which last time anyone checked was not an EU member – actually got more Horizon money than those in Lithuania. To be sure, the eastern politicians wanted more than the €3.3 billion earmarked for them. But even that required some creative horse-trading. The final list of eligible countries includes, surprisingly, Greece and Portugal. They were last-minute additions to break a political impasse in the budget negotiations. In Brussels, plus ça change…