Europe's biggest-ever R&D programme is getting under way at last. Science|Business provides an expert – but easy to follow – guide for applicants
New! Updated Autumn 2021!
---
Buy the PDF report - €65.00
(Belgian VAT non incl.)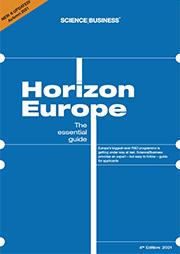 €65.00
Already bought the earlier version in June 2021?
Email us at [email protected] and we will email you this updated version at no extra charge.
Horizon Europe, one of the world's biggest non-military R&D programmes, is finally underway. After nearly seven years of planning, and three years of intense political negotiations among the EU member states, its €95.5 billion budget is approved and the European Commission has launched its first Calls for Proposals to researchers, entrepreneurs and others.
But what is this programme really about? And how can you benefit from it?
Those are the two main questions answered in Horizon Europe: The essential guide.
In it our news staff – the people who have been reporting and analysing every step of the Horizon debates for years – explain the programme in detail. The report describes:
How the programme is structured and budgeted

The latest Horizon work programmes - up to September 2021

What's new since the last programme, Horizon 2020

Who can participate, and how

How the programme came together politically, with what objectives

What it means to the rest of the world – and how researchers from Canada to Japan could benefit

How it tries to fix the east-west innovation gap

Tips for applying

Its missions, partnerships and sectoral clusters – in health, space, digital, agriculture, energy, climate, culture and more

Its three big funding agencies: ERC, EIC and EIT
This is the most easy-to-read, yet authoritative, guide to the programme available anywhere. In plain language, with the complexities deciphered. The report includes new analysis and data on the programme, as well as quick summaries of key news milestones along the way towards the programme's start.
This is the 4th edition of our regular guides to the EU's Framework Programmes - updated in September 2021 to include the latest word on the specific Horizon work programmes - as well as the latest news for international applicants. Science|Business, a Brussels-based media and communications company specialised in R&D policy, has been following all these developments in its highly regarded online news service.
In this publication of more than 120 pages, we combine our analysis and coverage of Horizon Europe to help you take full advantage of the programme. If you're considering applying for Horizon money, read this report first to get a good grasp of what it's all about and what you'll have to do.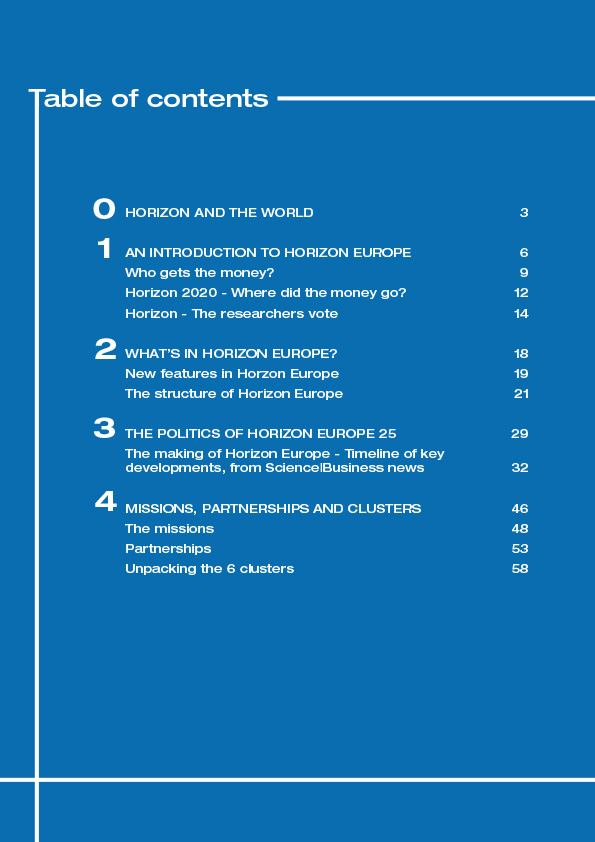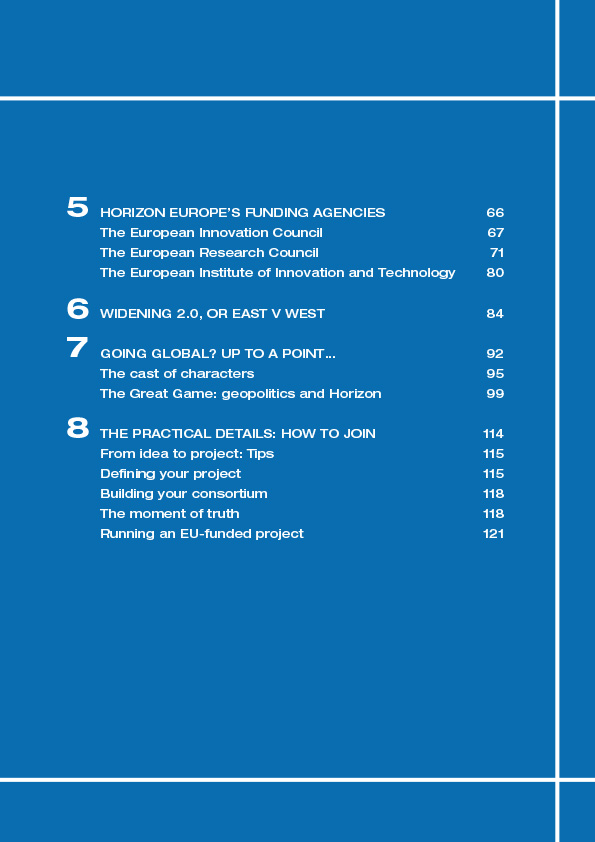 /system/files/reports/HORIZON_EUROPE-GUIDE-AUTUMN2.pdf