President Trump's executive order targets more money for R&D, training, infrastructure and opening up of data collected by state-owned organisations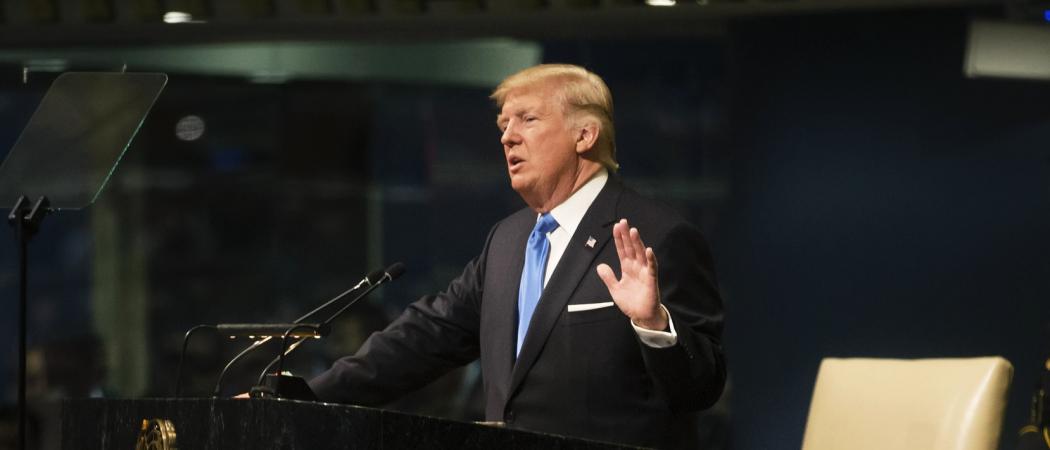 US President Donald Trump on Monday signed an executive order for an American artificial intelligence (AI) initiative, directing federal agencies in the development and regulation of the technology many believe will define the future.
The US initiative aims to provide better access to federal data, more financial support for R&D, digital infrastructures and workforce development, and better cooperation with foreign powers.
The order asks agencies to "prioritise AI investments" in their spending, but did not detail how it would put these policies into effect, or how much funding the White House will request from Congress to support the initiative.
The US government today invests $1.1 billion in non-classified AI technology, according to Greg Brokerman, OpenAI co-founder. DARPA, the Pentagon's military research arm, spends a further $2 billion through its "AI Next" programme.
Worldwide, consultancy firm McKinsey estimated the spend on AI was between $20 and $30 billion for the biggest tech companies alone in 2016.
America's main competitor for AI dominance is China, where companies are leading the way in cutting-edge research and products.
Concern that the country could surpass the US in development of new AI technologies has grown in recent years. The Chinese government in 2017 unveiled a plan to create an industry worth $150 billion to its economy by 2030, and two Chinese provinces promised to invest $7 billion in the effort.
The US strategy follows at least 17 other countries that have announced similar AI pushes.
Trump's order is not as bold as the French plan, which was based on a 150-page report by Fields Medal winner and politician Cedric Villani, and pledges €1.5 billion over five years to support research and start-ups.
The EU too is laying out the seeds for Europe-based AI champions. Already, foreign rivals have acquired several top European start-ups working in the field, with one of the continent's most-heralded AI companies, the UK's DeepMind, falling into Google's hands in 2014.
India released a strategy last year, which the government is calling #AIforAll. It focuses on projects around health care, agriculture, education, smart cities and infrastructure, and smart mobility and transportation.
Israel, meanwhile, has a five-year programme with a budget of $280 million that mainly targets medical AI advances.