Sector deal features 25 investments from global companies and a pledge by government to provide funding for research infrastructure and long-term capital to allow start-ups to scale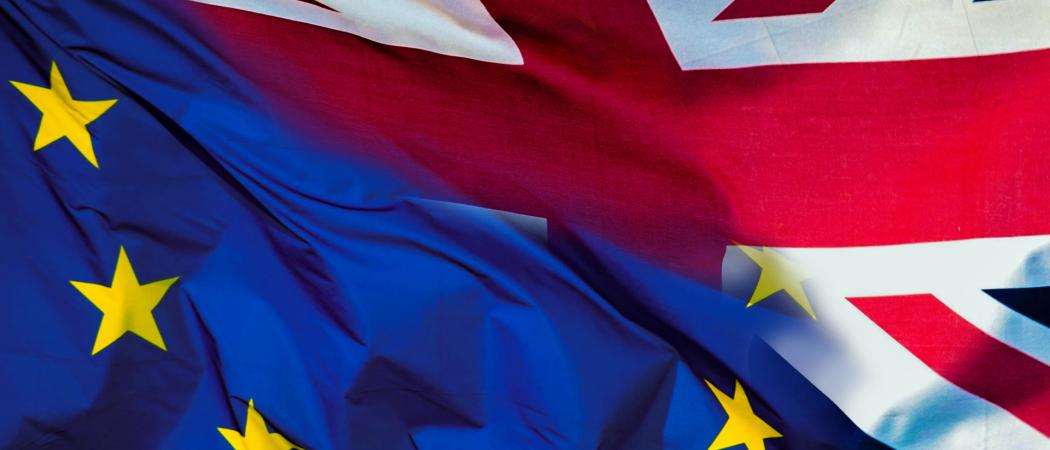 Life science companies are joining with the UK government to co-invest in new projects, under a plan seen as demonstrating the country remains an attractive place to invest despite Brexit.
The sector deal between the government and the industry unveiled on Wednesday was accompanied by an announcement that the pharma company GlaxoSmithKline (GSK) is invest £40 million in the whole genome sequencing of the 500,000 volunteers whose DNA and associated medical records are held in the UK Biobank.
The genome sequences will be made available as a resource for researchers across industry and academe, as one strand in a wider strategy set out in the sector deal to apply genomics to clinical care and encourage the growth of a specialist cluster of genomics companies.
In another element of the deal the government has committed to improving the environment for clinical development by streamlining the approvals process and supporting the use of novel study designs, such as platform and real world evidence trials.
That attracted a US pharma, The Medicines Company to agree a $100 million contract with the clinical trials unit at Oxford University to carry out a 1,500 subject trial of a cholesterol-lowering drug, using digital evidence collection.
Johnson & Johnson is also forming a partnership with Oxford University to conduct platform trials, in which multiple drugs will be tested at the same time.  
In advance of the publication of the sector deal, last week the US pharma Merck (known as MSD in Europe) said it was setting up a drug discovery center in London, and the German diagnostics specialist Qiagen announced plans to set up a genomics campus in Manchester.
The government said more projects are in the works and it expects to secure investments from 25 global life sciences companies, including in schemes to apply and scale up the use of artificial intelligence to the analysis of digital pathology slides and radiology images.
The deal with the life sciences industry is the first to be agreed as part of a comprehensive industrial strategy announced last week. Other sectors that are due to strike deals imminently are construction, artificial intelligence, and the automotive industry.
Embrace high risk science
The architect of the life sciences strategy, John Bell, professor of medicine at Oxford University said the plan will help create two or three entirely new industries in the UK, and develop world leading biotechnology companies able to raise enough capital to grow without being acquired by larger, overseas businesses.
The target is to create four biotech companies worth at least £20 billion over the next 10 years. "But if we only get a couple, I'll be pretty happy," Bell told the House of Lords Science and Technology Committee on Tuesday.
In support of that, the government last month announced a £2.5 billion National Innovation Fund that will co-invest in private companies alongside venture capitalists. It also is encouraging pension funds to invest in the industry and says it will make good any loss of funding from the European Innovation Fund after Brexit.  
The move to increase the supply of growth capital reflects a key aim of the sector deal, which is that discoveries made in the UK get developed and commercialised in the UK too.
In addition to increasing the capital supply, the government is putting £162 million into projects to modernise drug manufacturing and develop the capacity to make new types of therapies, such as gene and cell therapies. Specific investments include £66 million for a vaccines development and manufacturing centre and £12 million for a medicines manufacturing innovation center.
The UK needs to urgently embrace high-risk science, Bell said.  "Can we all be a bit braver, please? For the amount of money that goes into the top of the hopper, we're productive, more than anywhere else in Europe. But, although we've got a terrific science base, we don't do high-risk science."
"We completely missed immuno-oncology, for example, the UK had no play in that sector. Another transformative innovation, gene editing, when you read the history about it, you see almost every country was involved in it, except the UK," he said.
As part of the sector deal, the government said it will back the creation of a Health Advanced Research Programme, modelled on Darpa, the research arm of the US Department of Defense, to bridge the gap between government and industry funding. This will bring together medical research charities and corporate funders to undertake large research infrastructure projects and high-risk moon shot programmes that will help create entirely new industries in healthcare.
The biggest challenge Bell identifies is getting the NHS to take up new technology.
"Hospitals are going broke," Bell said. "Seventy per cent of their costs are in workforce – the only way you can bring that cost down is to invest in artificial intelligence. There are too many people in hospital beds that could be in community care centres instead," Bell continued. "This can be fixed with digital monitors. Then, you would need moderately skilled, rather than highly skilled people, to look after patients."
Bumpy, but manageable, Brexit
The UK's pending break from the EU raises several serious questions for the pharma industry, Bell said. In particular, for the future of supply chains that, "Go backwards and forwards between borders all the time. The products can come from Singapore and get formulated in France, they get packaged in the UK, they go to Portugal and stocked there, and sold to Botswana," he said.
After Brexit, the UK must remain as closely involved as possible in the EU drugs regulatory system. "If the UK sets itself out as a separate regulatory domain, we're too small in the world to punch in that space," said Bell. 
The government also needs to move fast and ease rules on hiring talent from abroad. "Clinical scientists are gold dust [but] ….. it [is] almost impossible to recruit them. The paperwork involved is awesome; it can stand four or five feet. If we are going out into a world on our own, we need to change this, or it'll stuff us."
Overall, Bell maintains that, Brexit or not, things will work out fine for the sector, with the new sector deal providing an anchor.
"True, academic institutions are losing a few [European scientists]; graduate applications are way down. But if it all gets squared, I think those flows will come back. Brexit is not going to eliminate the terrific science base that exists in this country; we will always have that. Our great universities, which have been around for 800 or 900 years, have seen far worse than Brexit, so let's not worry about that," he said.