Riken's push abroad follows period of stagnant science funding at home. Our scientists "are inward-looking. This tendency has to change," says Riken president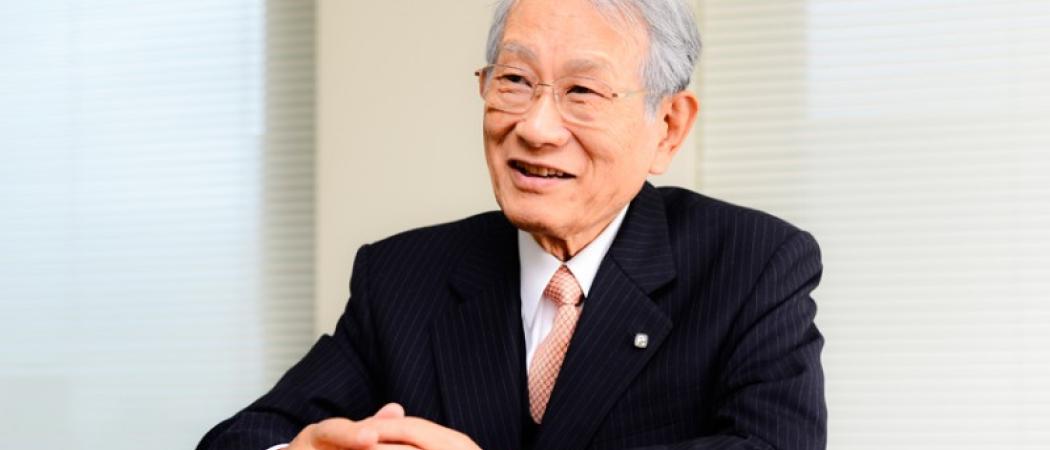 Riken, Japan's national research institute, is today opening an office in Brussels, as it seeks to maintain a competitive edge and expand science collaboration in Europe.   
With the new base, Riken — which already has a small presence at the UK's Rutherford Appleton physics lab near Oxford — is seeking to establish itself as a more important player in Europe.  It is exploring the possibility of joining some Horizon 2020 EU R&D projects, finding new university partners in Europe, and forming new alliances with European companies – especially in biomedical sciences. 
The expansion is an opportunity for Riken to display its science capabilities to a new international audience, after a decade of stagnant government support for science back home. Riken, a Japanese analogue to Germany's famous Max Planck Society managing fundamental research across Japan, is the country's highest-ranked scientific institute. Riken's Toshiyasu Ichioka, an experienced science policy expert, has been appointed acting director of the office.
Back home in Japan, the research institute's budget has fallen in recent years and is now "more or less flat", Riken's president, Hiroshi Matsumoto, said in an interview. Riken, which celebrated its centenary in 2017, employs some 3,000 scientists on campuses across Japan, and commands a budget of about 95 billion yen (around €736 million).
Riken will use the Brussels base to give its young researchers more opportunities to travel and work in Europe. Japanese scientists "are inward-looking. Very few go abroad. This tendency has to change," Matsumoto said. Young scientists "don't go abroad like they did 10 to 15 years ago – probably because they worry about not finding positions when they return," he said.
With Japanese society shrinking and ageing, and government debt more than double the size of the national economy, there has been a lot less public money for research in recent years. University budgets in slow-growth Japan have been falling by one per cent per year, Matsumoto said.
Connecting to Horizon
Being in Brussels gives Riken an opportunity to start plugging into the policy and funding world around EU R&D programmes. Japan's government is exploring the option of getting more deeply involved in the EU's next €94.1 billion R&D programme, Horizon Europe. The Commission wants to boost collaboration with wealthy countries, as a way to strengthen European competitiveness in science and technology. The Japanese ambassador to the EU is joining other envoys for a meeting Dec. 3 with EU Research Commissioner Carlos Moedas.
Matsumoto, an expert in magnetic fields and space plasma, spent much of his career at Kyoto University and served as its president from 2008 to 2014. He became president of Riken in 2015 after Ryoji Noyori quit following a storm involving a stem-cell paper that proved bogus after a series of investigations – a scandal that hurt the institute's image. Throughout much of the scientific world, there has been a spate of research institutions having to retract or correct published papers due to error or fraud by some of their scientists.
Today, Matsumoto describes Riken as being "very strong in biology and medical sciences. We also have many excellent physicists and chemists." The institute produces around 3,000 research papers a year. Matsumoto says that 5.4 per cent of these are in the top rank – the highest one percent -  of most-cited papers world-wide. That beats Tokyo University's 3.1 per cent figure, and Kyoto University's 2.8 per cent.
Riken funding has led to the discovery of nihonium, the 113th element on the periodic table. The institute developed the huge Spring-8 synchrotron radiation facility, which allows for finely detailed observation of substances, and hosts one of the world's fastest supercomputers, K, both of which are key research infrastructure in Japan.
Trying new things
A sluggish economy has prodded Riken management to invent new ways to build revenues and attract talent.
The research institute has 300 scientific collaborations around the world; some 100 of these are with Europeans. Most are with Germany's Max Planck. "We are very similar," Matsumoto said.
Riken researchers also collaborate with the French Alternative Energies and Atomic Energy Commission, or CEA, in supercomputing. The French National Centre for Scientific Research, CNRS, is a partner on biology projects.
Despite problems with public funding, the Japanese economy overall is one of the most research-intensive in the world – partly due to its major tech companies. According to the OECD, in 2016 it devoted 3.14 per cent of GDP to R&D, higher than the EU's 2.04 percent and the US 2.74 per cent.
In recent years, collaboration on R&D has been slowly expanding between Japan and the EU. They have coordinated funding for research into an array of technologies, including 5G, the Internet of Things, big data, high-speed aircraft, the cloud and anti-icing systems. Japanese researchers have won 32 grants from the European Research Council, a funding line that supports some of the most successful open, "blue skies" research in Europe, and around 300 Japanese in total have been involved in ERC-funded projects.
Matsumoto says his researchers are open for more EU-funded opportunities, and are not put off – as some international institutes are – by humdrum EU grant paperwork. "Researchers hate to lose their time on this. Fortunately, Riken has very good management teams," he said. The prep work could prove too laborious for other labs in Japan, he added. "In our universities, it's the researchers that have to do all the tedious paperwork themselves."
Spin-outs wanted
As well as fishing for more opportunities in Brussels, Matsumoto says he is trying to increase support to new start-ups at home. "We spin out companies but our [overall] efforts have been weak. I'm not happy," said the president.
He wants to set up a new company to manage Riken's intellectual property. "We are not allowed to set up a company for the moment [to commercialise Riken's scientific results]. If the legal situation improves, which is expected, we will set one up next year," he added.
Although it remains the world's third-largest economy, behind the US and China, Japan has trouble growing companies, with venture capital and risk-taking relatively scarce.
Matsumoto wants to make his facilities more accessible to fledgling companies. "More than 90 per cent of our companies [in Japan] are small-scale. Each company has been given very little opportunity to interact with each other. They wish to have a platform at Riken and I think this is very necessary for our society," he said.
Matsumoto is also trying to shake things up for his researchers. His "White Brow" initiative offers seven-year contracts to young, promising scientists who don't need to have doctorates. The white brow name is inspired by a nickname for Ma Liang, a young man in ancient Chinese history who rose to political prominence through skill and talent, and was said to have white strands of hair in his eyebrows.
White brow grant recipients will be encouraged to follow their own interests, with no need to worry about performance evaluation. Over 200 researchers applied to a first competition for only three posts. Each winner will be awarded 50 million yen – a sum 10 to 20 times larger than the average funding they would get from universities, Matsumoto said.
The scheme offers uncommon flexibility for scientists. "These days, young scientists have to be slaves to senior scientists. That is a very bad situation," Matsumoto said.