There needs to be better understanding of the high costs of science publishing, says Maria Leptin, director of the European Molecular Biology Organisation. 'We can't afford to go open access'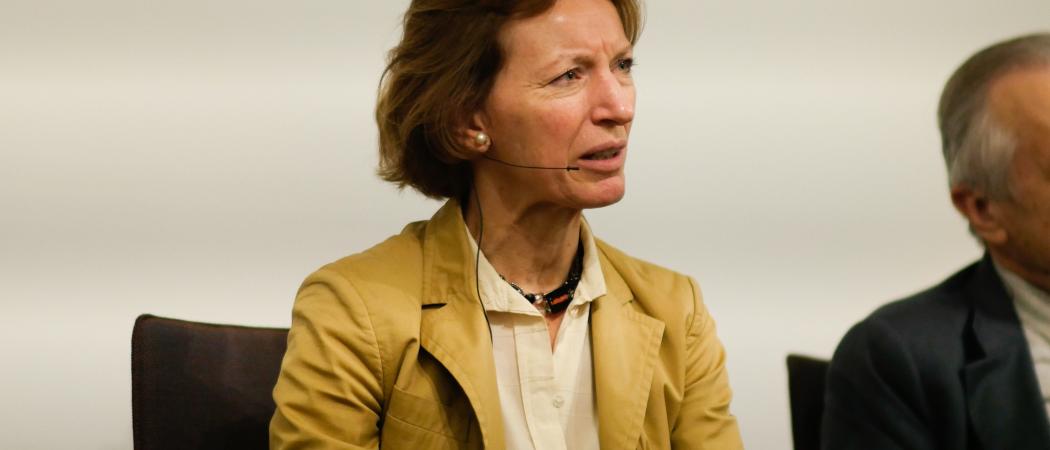 The European Molecular Biology Organisation (EMBO) is taking the unusual step of making the finances of four of its journals public in order to highlight the challenges of transforming subscription or part-subscription journals into fully open access titles.
EMBO wants to give funders, researchers and regulators a better understanding of how expensive it is to publish research, said the institute's director, Maria Leptin. "People underestimate the costs of publishing," Leptin told Science|Business. "We thought it was necessary to be transparent about how much we are spending."
Few publishers and journals disclose their costs and charges, making it near impossible to assess the true cost of publishing a paper, according to EMBO's report, published today.
Leptin says the EMBO data will inform the Coalition S grouping of leading science funding bodies, which are involved in a major push to make the research they fund open access on publication, under the so-called Plan S, from 2021.
"An open discussion of what it costs to run and maintain high quality, selective journals, and who should pay, is only possible on the basis of real data," the report argues.
The analysis covers four of EMBO's five journals and reveals that, in 2017, their total revenue was almost €6 million.
Subscriptions generated nearly €4 million of this, with the remaining revenue consisting mainly of article processing charges (APCs), the fees paid by the author, the author's institution, or their research funder.
The four journals published 706 articles in 2017, of which 495 were research papers and 29 were reviews. The remaining 182 articles were opinion pieces, editorials and news articles.
The cost per article amounted to €6,340, EMBO estimates. But "if the costs for the entire content at EMBO had to be financed only through the APCs for research papers, then the charge for each paper would have to be €9,040," the report says. 
Without subscription revenue, EMBO wouldn't be able to cover its costs, says Leptin.
"We want to go fully open access. At the moment, we can't afford to. Who is going to pay and for what?" Leptin said. "The money for open access must come from somewhere."
She added that the aim of the report isn't to "defend or justify our costs; simply it's just about reporting them."
The largest cost item for EMBO is staff, with 17 scientific editors, three editorial assistants, a data integrity analyst, a project and marketing manager, and a designer, on the payroll.
EMBO outsources production, part of the quality control process, marketing, sales and management of subscriptions and open access payments to Wiley, one of the biggest science publishers.  
Around one in every 10 papers submitted to EMBO is published. "Papers that are rejected, whether after initial assessment or after review, also require resources, even though they generate no income," the report says.
Editors and assistants spend about 17 hours on a paper that ends up being published, of which six hours are spent after final acceptance, on pre-production checks, integrity checks and data curation.
For papers that are not reviewed, slightly under two hours are spent on initial quality checks and editorial assessment.
Trying to price research
In publishing its costs, EMBO is heeding the call from Plan S funders to do better on price transparency.
More information, it is argued, will allow authors to make more "evidence-based" decisions rather than choosing based on journals' perceived reputation and quality.
The original Plan S blueprint proposed capping the amount funders will pay for APCs, but that idea has been shelved for now.
"We told [Plan S leaders] they need to accommodate a range of options," Leptin said. "For certain services, it's going to cost more. There is no one fits all."
Plan S funders want to determine a "fair" fee that publishers can charge. But the calculation won't be straightforward: asking to put a price on research publishing is like asking how much a meal or a dress should cost, said Leptin.
"Depends on the ingredients; depends on the materials you use. A simple meal or dress won't cost you a lot, but a luxury meal or dress obviously costs more," she said.