Slovenian presidency is open to letting research and university associations be involved in the future governance of the European Research Area, but admits further talks are needed to work out best way to do this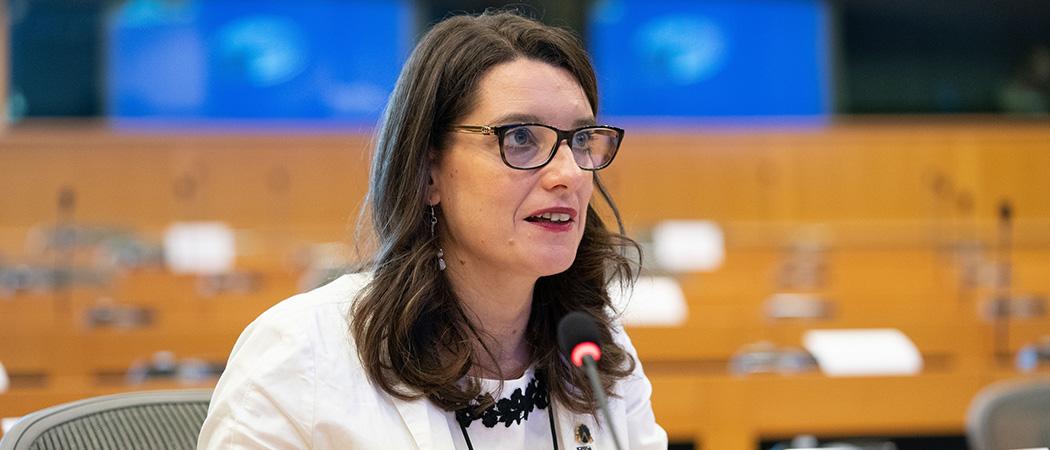 Sixteen research and higher education organisations have written an open letter calling on the European Commission to allow them to appoint representatives to the European Research Area (ERA) forum, the body that will establish the governance and policy agenda of the EU's revamped single market for research.
Stephane Berghmans, director for research and innovation at the European University Association (EUA) said the move was prompted by the outcome of the research council meeting last week. "Member states did not have a strong position, or were against [stakeholder participation]," Berghmans told Science|Business.
Since taking office, EU commissioner for research Maryia Gabriel has been on a quest to revamp ERA, a 20-year old plan to create a single market for research under which national R&D policy and research agendas are coordinated to avoid duplication of effort, add financial heft and boost scientific excellence.
Plans for the revamp are progressing but member states and the Commission have yet to agree on the extent to which stakeholder associations should be involved in setting up the governance structure of the new-look ERA.
In addition, member states do not see eye to eye on which countries should take part in ERA governance. Some want third countries, such as Switzerland, to be included, while others think only countries fully associated in Horizon Europe should play a role.
Research associations are asking the Commission and member states to ensure stakeholders across the piece, from universities and research and technology associations, to research infrastructures and funding agencies, have representatives in the ERA forum.
Their letter mirrors language used by the Slovenian presidency of the EU council in the conclusions published on 7 September. "We used very clearly the words from the Slovenian presidency council conclusions," said Berghmans.
Research and university associations are already involved in stakeholder workshops organised by the member states and the Commission. However, Berghmans says the participation of stakeholder associations is ad hoc and there should be a more structured engagement.  "We want to have a structured presence in [setting up] the governance," he said.
Member states and the Commission are meeting again today to discuss the ERA policy agenda. But the process is far from being over, with talks expected to run beyond the end of November.
Research and university associations argue that they  know best what the situation on the ground is and can advise member states and the Commission on how best to implement ERA. "We hope this open letter to [Simona] Kustec [Slovenia's research minister] and Gabriel will be heard by them and others in member states," said Berghmans. "We need strong representation for stakeholders in different sectors."
The Slovenian presidency of the Council is in favour of allowing associations to be actively involved in the future ERA governance, but admits further talks are needed to find out what is the best way to do it. While member states agree stakeholders should play a role, they have yet to agree on the method. 
"The exact transposition of this principle into governance modalities remains a task to be completed until the next Competitiveness Council, when the Council conclusions on ERA governance are to be adopted," Kustec told Science|Business.
Disagreement in the Council
EU research ministers who met last week in Brussels largely backed the plan for reviving ERA. Most agreed that the reforms should pull in the expertise of research stakeholders, but there was disagreement over the extent to which research lobbies should be involved in the process.
Austrian science minister Heinz Fassman said stakeholders should be allowed into the ERA forum, only "where it is necessary".
French minister for higher education and research Frédérique Vidal said stakeholders would have to consult among themselves and to present a "common vision" instead of each organisation having its own representative.
Wolf-Dieter Lukas, state secretary at Germany's federal ministry of education and research said stakeholder input is essential but called for a cautious approach when choosing what role lobby groups play in the decision-making process.
"Stakeholders are the ones who will implement [ERA] and it's important to involve them, but they are not part of the institutions," said Lukas. "Stakeholders are also lobbyists; they have their own goals that they are pursuing."
Lukas wants the issue should be discussed further, noting German research associations do not want to be held responsible for political decisions.
Berghmans said EUA does not expect to have a final say in the political decision on ERA governance but wants to participate in designing it "so when implementation comes, we are on board to fully implement ERA."
Kustec said the Slovenian presidency will come up with a proposal that is acceptable to all member states. "We are, however, taking this overwhelming support by stakeholders as a sign of trust," she said.