A draft plan, for adoption in Brussels on 4 March, highlights the importance of research and innovation in making EU industry more competitive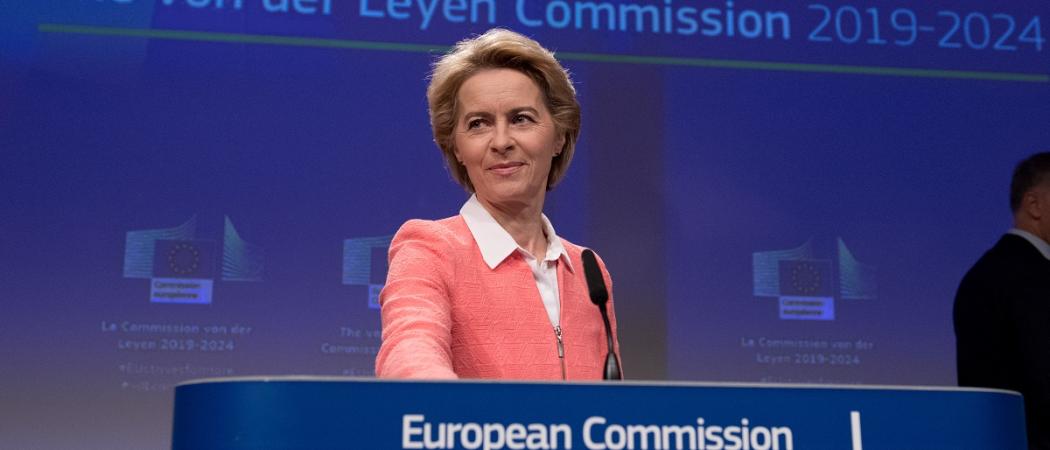 The new European Commission is putting research and innovation at the heart of its ambitious new industrial strategy.
A draft memo on the strategy, dated 14 January, for a meeting of senior commission officials, lists several possible initiatives to harness science and technology towards a stronger EU industrial base. They include a mix of old and new ideas – including R&D alliances in artificial intelligence (AI), 6th generation mobile networks, a review of intellectual property rules, and a new digital skills plan.
The strategy, first reported by Brussels-based news service Euractiv, is still in the drafting stage and could change a lot between now and a 4 March meeting, when commissioners are scheduled to approve the strategy.
A commission spokeswoman declined to comment. But the mere drafting of the strategy is something of a landmark in EU politics – the highest-level endorsement of science and technology as central to the EU's industrial future.
It reflects the new priorities of commission president Ursula von der Leyen, who has been touting the importance of innovation to achieve her goals of a greener, digitalised and more competitive Europe. And it is in stark contrast to her predecessor, Jean-Claude Juncker, who through most of his five-year term relegated science and technology to second-class citizenship in Brussels – so much so that Carlos Moedas, then the research commissioner, lamented publicly in his final days in office that research issues were not getting enough political interest across the EU.
The new industrial strategy draft is mostly a compendium of R&I initiatives already in the works or previously suggested in Brussels – but that does not diminish the political importance of gathering them up into an omnibus package of measures for adoption by the commission in one swoop. On taking office on 1 December, von der Leyen set the first 100 days of her term – by 9 March, just after the scheduled commission strategy meeting – as a deadline to deliver a series of new policy plans on AI, climate change and her other priorities. The draft provides the most comprehensive look at those plans yet to be made public – albeit through leaks to Brussels journalists.
'Private action is not sufficient'
The document stresses in several places the importance of science and technology for Europe's industrial future.
 "Today, we are faced with the next phase of industrial transformation," the draft says. "It is first and foremost the responsibility of the industry to invest in research and innovation and to bring innovative solutions to the markets to ensure its long-term competitiveness. The EU and member states should provide the right framework conditions to foster entrepreneurship and private actions and complement in situations where, due to market failures, private action is not sufficient."
It goes on to list a series of actions to deliver that innovation. They include several public-private partnerships already proposed for Horizon Europe, the EU's next big R&D programme: a partnership on 6th generation mobile technologies, a partnership combining research on AI, data and robotics, a partnership on automated road transport, and enlargement of an existing partnership on high-performance computing. Indeed, for the many industry sectors that have been lobbying for these projects, the draft strategy reads like an official endorsement of their fondest wish lists.
Among newer ideas, however, is research commissioner Mariya Gabriel's recent suggestion for a new plan for the European Research Area – a long-standing commission effort to improve the flow of ideas and researchers across the EU -  plus updated "action plans" for digital education and skills.
And it highlights potential problems with intellectual property rules in a digital age. While repeating commission support for a bigger Horizon Europe budget, the draft says that to boost the "innovative potential" of EU industry "it is not enough to invest in R&I. Inventions and creations need to be brought to the market. Intellectual property is key in this context. The commission will assess in a comprehensive way whether our framework in this field is coherent, fit for the digital age and whether it supports the competitiveness of our industry."
An IPO fund
It also suggests the creation of a public-private fund dedicated to initial public offerings of small companies. The commission, in Horizon Europe, is already planning a big expansion in its SME support – including some equity investment. But it has not previously detailed a fund specifically targeting assistance in initial public offerings, a crucial step in a promising tech company's efforts to tap international capital markets.
The draft also combines R&D support with more conventional EU policies – such as a review of its competition rules and trade strategies. And it appears to endorse a move to bring member states and industry together for big, pan-EU industrial projects – so-called Important Projects of Common European Interest. The aim is to get a special exemption from competition rules to create Airbus-like consortia developing new products and services – in "edge computing," hydrogen fuels and low-carbon industries. The idea has gained political traction across EU capitals, but has been criticised by some as potentially subsidising European industrial champions and distorting fair trade.
The draft notes in parentheses that some of these plans are "subject to confirmation of member states' commitments"- a hint of how much more political spade-work remains to be done across the EU by von der Leyen's team. But the commission staff aim to move quickly. After the 4 March meeting of the 27 Commissioners, it plans to push for EU Council support – and the Croatian government, which currently holds the rotating presidency of the Council, has said it aims to reach a consensus by the end of its mandate on 30 June.