Viewpoint: The announcement of the new Commission should prompt some deeper thinking in EU capitals about the way they manage science and technology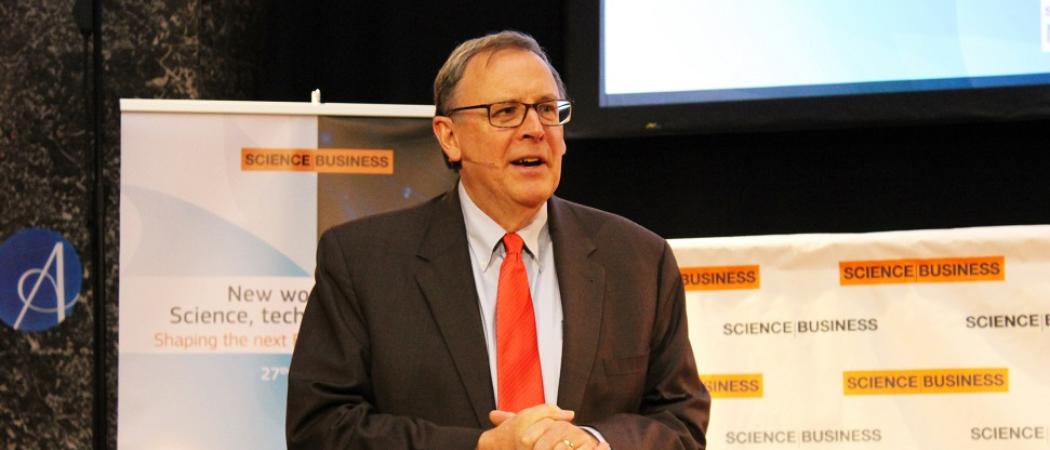 On his way to a Science|Business conference this week, the current European research commissioner, Carlos Moedas, was in a reflective – and not entirely happy – mood.
He and a close aide, Keith Sequeira, were lamenting in the back seat of a European Commission car the fact that nobody seemed much to care about who his successor would be. With a new commission due to take office 1 November, the political press had been abuzz for weeks over who will be the next commissioner for economy, trade or other high-powered portfolios. But none of the major media – zero – had speculated about his portfolio, research and innovation.
"I felt hurt, myself. Because I've done so much to put it on the map," Moedas later related. "I wanted to hear countries say, 'I want that portfolio'. I didn't see it. That shows we have a long way to go."
Wounded pride? Well, a bit. But he put his finger on one of the key faults of the body politic in Europe: the ghetto-isation of science and technology policy. With some exceptions (mostly Nordic and Baltic), the ruling political and media class in Europe persists in seeing what researchers, tech entrepreneurs and venture capitalists do as necessary, but niche, activities. At best, they make good portfolios for a junior minister (Moedas, when he started five years ago in Brussels, was the youngest member of the Juncker Commission. Britain's science minister was, until he quit last week, the prime minister's baby brother.)
And as it turned out, the announcement on 10 September of Moedas' likely successor immediately reinforced worries about the status of the portfolio. It went to Mariya Gabriel, currently the Bulgarian commissioner for digital economy and society.
Where's the 'research'?
Now, in her current job in the Juncker Commission, Gabriel acquired a reputation for competence. And the decision to give her both Moedas' portfolio and that for education appeared to be a smart move. But her country, Bulgaria, ranks second-to-the bottom (Romania gets the prize) in the commission's own rankings of innovation performance. And the fact that her title, Commissioner for Innovation and Youth, omitted "research" stirred instant dismay among academics fearful that science was being further downgraded in the political pecking order. (Gabriel's office declined interview requests.)
But this issue is a whole lot more important than some Brussels games-playing. With China rising and the US frightening, European leaders have been lamenting their weak positions in technology. Why no European Google or Apple? Why are there so few "unicorns" in Europe? Whatever happened to the once-mighty European mobile phone industry? Today, in only two major sectors, pharmaceuticals and aerospace, can Europe hold its own on global markets. Maybe one day it will dominate climate-neutral industries – but we aren't there yet.
The reasons are many – and as a journalist covering the subject for 35 years, I've written about most of them. But an important part of the problem is political attitude.
For more than 30 years, opinion polls have shown big parts of the European public see technology less as an opportunity and more as a threat – to jobs, the environment, safety. That, at least until the recent rise of social media angst, has been the inverse of most American attitudes.  Politicians of course reflect that difference. And that gets reflected in how they structure government.
In most EU member states, science is siloed into a junior ministry, or combined with innovation, education or both. Regulation of what they produce – medicines, solar panels – is handled in separate, more powerful ministries of health or energy. Industrial policy for them is generally managed in even weightier ministries of economy or finance. Only in a few EU member states – such as Finland, Sweden and Estonia – does the prime minister routinely walk into the tech policy weeds.
Tale of two cities
Political life in Washington is different. Since FDR and World War II, science and technology policy have been important parts of a president's work; even today, Trump regularly shares his bizarre views on social media, electric cars and even meteorology. There is no narrow ministry of science or technology; they are spread across the government, in the departments of agriculture, energy, commerce, health, defence. There are some specialist science agencies, but they are on a relatively short political leash, held by Congress and the White House. (The recent flap over Trump's hurricane tweets is a rare public reminder to what extent even the National Oceanic and Atmospheric Administration is politically directed.)
And how does it work in Brussels? For the most part, science and technology development has been for years siloed into one massive programme, now called Horizon 2020. It's relatively large, currently running at over €11 billion a year. It is very complicated, and covers virtually every topic from quarks to jet planes. With some notable exceptions, it's currently managed by one department, the Directorate General for Research and innovation, reporting to one commissioner.
This has to change. The vast bulk of Horizon should be carved up and handled by the relevant policy directorates: health policy for health R&D, agriculture policy for agriculture R&D, and the like. If money spent in these fields is to benefit Europe, it must be aligned with the policy priorities in each sector. Universities argue that academic freedom and scientific excellence require no political interference in who gets the money. That's certainly true for pure science, such as managed by the European Research Council, the independence of which should be increased further. But the only freedom and excellence that matters in technology development is whether the product sells, and whether it makes life and work better for people.
Of course, the commission is slowly moving in this direction, anyway. Under Moedas, much of the next Horizon programme is already being planned in collaboration with the policy departments. It's clear that some parts of the money, such as for agriculture, will in fact be managed by the relevant directorates general. And the new commission assignments do distribute bits of innovation policy more widely than before – though this looks more like a series of small political side-deals among competing member states, rather than a deliberate attempt to reshape innovation management.
But this must go all the way – for instance, breaking up the omnibus Horizon legislation into multiple, sector-specific bits of legislation, and leaving only the pure science part of the programme in one central law. But that would require that the member states also rethink the way they organise science and technology in their ministries.
To prosper in the decades ahead, Europe is going to have to get a lot better at the way it manages science and technology. That means politicians – and the media – must stop regarding these subjects as nerdy and slightly scary stuff that's only to be regulated or taxed. So maybe next time a new commission is announced, there is no research portfolio at all; it's the job of every commissioner.