As ESA takes action, there are calls for the Commission to stop any more research funds flowing to Russia. Researchers there picked up €14M in the seven years of the EU's Horizon 2020 research programme, with some of these projects running until 2026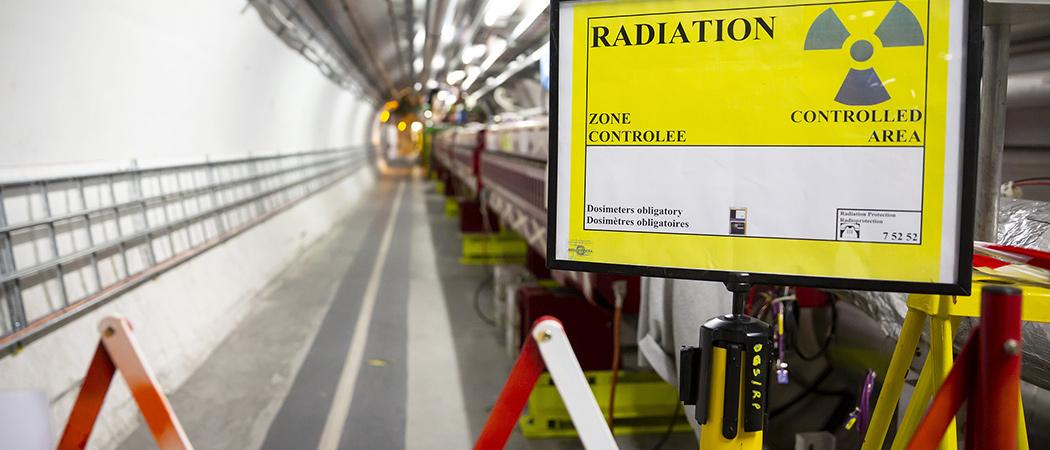 The European Space Agency (ESA) is reassessing its ties with the Russian space agency Roscosmos as EU sanctions kick in. "Many difficult decisions are now being taken at ESA in consideration of the sanctions implemented by the governments of our member states," ESA chief Josef Aschbacher tweeted on Monday.
One of the first such decisions was to cancel an in-flight question and answer session with German astronaut Matthias Maurer that was scheduled for Thursday. Maurer is aboard the International Space Station with two Russian cosmonauts and four US astronauts.
ESA is also deliberating the future of the ExoMars astrobiology programme, a joint ESA-Roscosmos effort to figure out if there has ever been life on Mars. Its second mission was due to launch this year but this now looks 'very unlikely,' according to ESA.
Russia also plays a major role in launching EU launch satellites using its Soyuz rockets in French Guiana. The next launch of two Galileo satellites is scheduled for April, but Russia has already started to withdraw its staff from Europe's Spaceport in the town of Kourou.
Now, ESA assessing what to do next and looking for alternative launch services.
ESA is facing a similar reckoning to research institutions and universities around the world, many of which have decided to cut scientific ties, as Russia continues its attack on Ukraine.
The European Commission, meanwhile, is yet to give any indication on the future of Russian participation in its research programmes.  
Many of the projects in the last research programme Horizon 2020 involving Russian partners still have a way to go, with some running until the second half of 2026. And of the EU's €14 million contribution to Russian science organisations, €11.6 million is in 74 ongoing projects.
In total, Russian researchers took part in 138 Horizon 2020 projects, picking up around €14 million in EU funding. Collaborations were most active in aviation, batteries, health, Arctic research, and marine research in the Black Sea.
Most Horizon 2020 funding went to research infrastructures, with the EU investing €10.3 million in nine ongoing projects to improve Russia's research capabilities and foster links with European researchers.
The largest beneficiary is CREMLINplus (Connecting Russian and European Measures for Large-scale Research Infrastructures), which is fostering European-Russian scientific and technical collaboration by facilitating knowledge exchange, advancing infrastructure projects and assessing how Russian research infrastructures can be opened up to scientists from around the world. The project, which is due to run until the beginning of 2024, has a budget of €25 million. There are 10 Russian organisations and 25 from Horizon 2020 countries involved.
Last week, the European Parliament's Horizon Europe rapporteur Christian Ehler called on the European Commission to stop payments to Russian participants in Horizon 2020 and Horizon Europe, and end the participation of Russian entities.
Beyond Horizon
Russia is part of several European mega-science projects but none of them at this stage have announced any measures against the aggressor.
There's the CERN particle physics lab in Switzerland where Russia is an observer. Last week, a CERN spokesman told Science|Business that, "CERN continues to embrace and promote scientific collaboration across the world as a driver for peace."
There's also ITER, or the International Thermonuclear Experimental Reactor, a scientific experiment that aims to demonstrate it is possible to produce commercial energy from fusion. Russia is a member of the project, alongside the EU, India, Japan, Korea, and the United States.
Russia is also part of the EU's X-ray Free-Electron Laser (XFEL) project which enables mapping atomic details of viruses, the filming of chemical reactions, and the study of the interior of planets.
The country is a shareholder at the Facility for Antiproton and Ion Research (FAIR), which is being built in Germany, as well as a member state of the European Synchrotron Radiation Facility (ESRF) in France, where it owns 6% of the project.
In a statement on Ukraine, ESRF left the door open for sanctions against Russia. "Management, in constant contact with the ESRF Council and governing bodies, will inform staff in due course of any measures that may be required to be taken as a consequence of this war," the statement said.
Cooperation with Russia is also active through the 45-country Eureka network that supports international industry-led R&D, which is partly supported through Horizon Europe.
As part of his call to terminate EU research ties with Russia, Ehler called on the Commission and member states to stop Russia's participation in all international scientific and research projects where the EU is involved, including ITER and CERN.
EU response
The EU is yet to move on Russia's participation in Horizon Europe. The European Commission is "currently taking steps to recalibrate its working relations with Russia," a spokeswoman confirmed.
In the meantime, Ukrainian participation in Horizon Europe and the Euratom nuclear research programme will continue to be fostered, as it has been since an agreement on cooperation in 2002. Ukraine was also part of Horizon 2020.
Ukraine signed an association agreement to the two EU research programmes in October but the country still has to ratify the process before it gets full access.