Leading academics call for UK and Switzerland to associate with Horizon Europe to counter US green tech might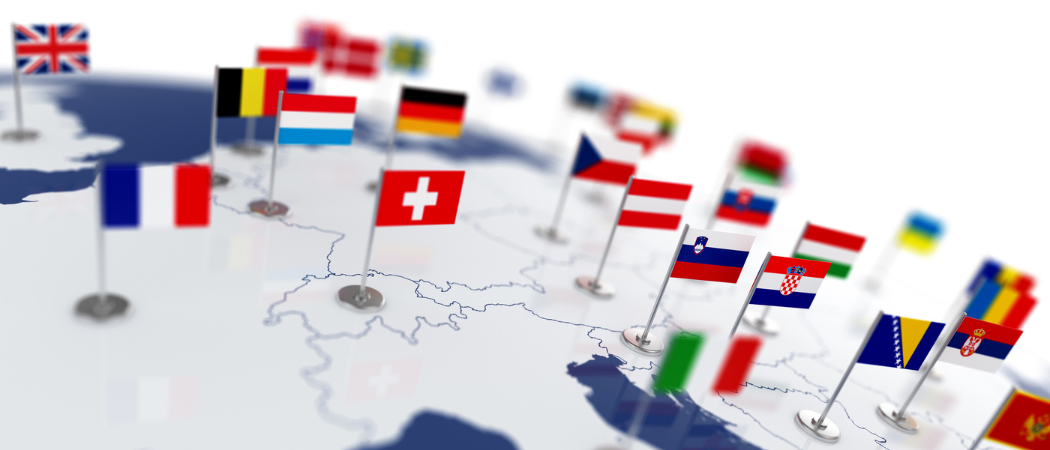 As the new US Inflation Reduction Act freezes out EU, Swiss and UK companies, it presents a threat to all three economies – especially in terms of green and clean tech, an arena in which the EU prides itself on being a world leader.  That view, as expressed by  Hugh Brady, the president of Imperial College London, is being echoed by other leading figures in academia.
Given the economic threat posed by the IRA and the environmental threat posed by climate change, the exclusion of Switzerland and the UK from the Horizon programme is increasingly being regarded by the European research community as an act of self harm.
"Confronted with the tremendous challenges our society is facing, politicians ought to be ready to move beyond their divisions and pursue cooperation in the areas that really make a difference," says Rik van de Walle, Rector of Ghent University, Belgium.
He agrees with Brady's view that it is time for the EU, the UK and Switzerland to forget their differences and unite under the banner of Horizon Europe to stay at the forefront of the green transition and create the revolutionary technologies that will bolster European economies.
"Strengthening Europe's economic competitiveness is clearly one of the main arguments in favour of a continued association of the UK (and also Switzerland) to Horizon Europe," van de Walle says.
The emergence of a new standalone ministry for science, innovation and technology in the UK government reshuffle earlier this year has excited hopes that the UK intends to prioritise research – and may therefore push harder for Horizon association.
At the same time, the EU and the UK are inching closer in terms of the Northern Ireland Protocol on topics, such as food and animal health checks at customs, which has awakened hope in the research community that association to Horizon Europe may be within reach.  
"Association is better for the UK, better for Europe, and it's better for everyone who'll benefit from stronger economies and new discoveries," notes Martin Smith, head of the Policy Lab at the Wellcome Trust. "It's in everyone's interests that technical discussions on Horizon can happen now so association can happen promptly once political issues are resolved. We continue to urge the EU and the UK to work together on what is clearly an area of mutual benefit."
There is strong support among Europe's scientists for open and barrier-free research across the European Research Area. That is the overarching goal of the Stick to Science campaign, which has won the backing of 6,000 leading researchers from across Europe since its launch one year ago this week. 
Furthermore, in a recent letter to the Editor of the Times, eminent scientists, including Nobel Laureates Sir Paul Nurse, Christiane Nüsslein-Volhard and Sir Venki Ramakrishnan, called for the rapid association of the UK to Horizon Europe in the wake of these new progressive steps.
"The two years of delays have damaged science across Europe," the letter reads. "The sooner the UK fully rejoins the EU's international research programmes, the better for everyone."
Sascha Spoun, the President of Luneberg University in Germany, says that the extent of the damage is "difficult to predict, but the consequences for science and society are likely to be severe and long-term. They should be prevented if at all possible." 
Disunity is already doing damage
Despite guarantees from the UK's research and innovation body (UKRI) to fund UK participants that win Horizon bids, UK participation in Horizon Europe projects is continuing to decline. The percentage of total participants the UK accounts for has dropped by half compared under Horizon Europe compared to Horizon 2020.
Switzerland is feeling the burn from being left out of Horizon. Earlier this year, salt was rubbed into Swiss wounds as the country was booted out of the organisation that coordinates scientific infrastructure across Europe – the European Strategy Forum on Research Infrastructures (ESFRI). This was particularly damaging for European researchers as a whole, as Switzerland is the home of unique cutting-edge infrastructures, such as the Large Hadron Collider at CERN, as well as other facilities, such as the Swiss National Supercomputing Centre.
"We regret that the participation of Switzerland in ESFRI has been discontinued. Ghent University is participating in 9 ESFRI projects/landmarks in which there is also Swiss involvement," says van de Walle. "We hope that Switzerland can still be brought back to ESFRI."
In practice, not being associated to Horizon Europe mainly means that, while UK and Swiss researchers can apply for funding, they can't receive funding from the EU – under most circumstances. Exceptions can be made if UK or Swiss collaboration is deemed essential, and if another EU-based partner cannot do what the UK or Swiss entity can do. Swiss and UK partners are not able to coordinate projects, and while UK researchers can apply to the single-beneficiary grants, such as the ERC and MSCA, Swiss researchers cannot.
In July 2022, 115 UK-based European Research Council grant recipients lost their funding because Horizon Europe association was not finalised by June of that year. Just 18 academics chose to move to EU countries rather than forfeit their grant. 
Swiss and UK alternative funds don't replicate the added value of Horizon projects, say researchers. In addition, the risk of duplication of efforts increases, slowing down paths to innovation.
"There is a risk of insufficient synergies and hence a risk of duplication," notes van de Walle. "If researchers stop talking to each other on a regular basis, e.g. in the context of joint research projects, the risk of duplication further rises."
Spoun is in agreement.  "If scientific cooperation that is obvious due to geographical proximity and a shared tradition are restricted, research in Europe and also worldwide will suffer," he says. "Excellent European research institutions will be excluded from major research programs and consequently compete with EU research institutions instead of cooperating with them."
This infighting could impede progress on various research streams, putting Europe behind the US and China, amongst others. The US Inflation Reduction Act may act as a wake-up call to Europe by underlining the need for Horizon Europe to be inclusive to enable Europe to create a competitive green economy. There is a clear risk that the continuing freeze-out of the UK and Switzerland from Horizon Europe could contribute to US domination of the green tech market, and represent a lost opportunity for Europe.