Hugh Brady, president of Imperial College London, argues Washington's vast green tech stimulus makes UK association to Horizon Europe crucial. There are signs London and Brussels are edging towards a broader agreement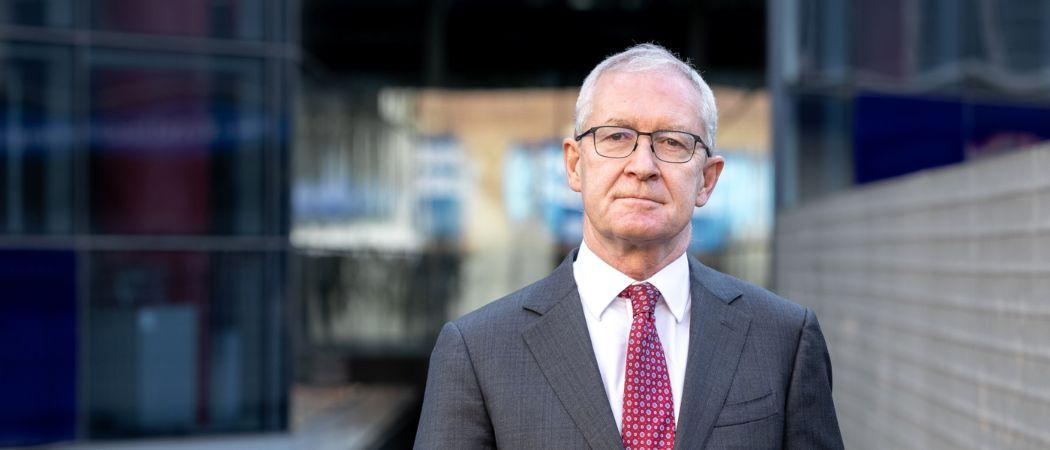 The US Inflation Reduction Act (IRA) is an "existential threat" to the economies of both the UK and EU, the president of Imperial College London has warned, and means London and Brussels should end their "family row" over Horizon Europe.
Hugh Brady told Science|Business that unless the UK and EU resolve their differences, they risk having their green technology industries decimated by the US.
"The US has made this major play," he said. "If we don't man mark them, in 20 years' time, we could be answering some pretty awkward questions from the younger generation."
"There's a danger that we're fixated on the family row that's happening, and miss this major play by a competitor."
This week, the French and German economy ministers, Bruno Le Maire and Robert Habeck, are in Washington trying to convince the US government to carve out exceptions for EU companies in the IRA.
The act, worth hundreds of billions of dollars, imposes requirements that certain green technologies like electric vehicles have US-made parts, threatening European manufacturers. It also promises huge blanket subsidies for green hydrogen, tempting EU producers to set up shop across the Atlantic.
The Commission has unveiled plans to counter the IRA in the form of a Green Deal Investment Plan, although MEPs and think tanks were underwhelmed when it was released last week.
Car manufacturers based in the UK have also voiced concerns about the IRA making them less competitive. And last month, Britishvolt, a much hyped lithium-ion battery startup with government backing, collapsed into administration, heightening anxieties about the UK's own green industrial sector.
Brussels mission
Brady is in Brussels this week to argue the threat from the US means the Commission should finally allow the UK to associate to Horizon Europe. He has spoken to MEPs and EU research leaders, and met the UK ambassador to the EU, Lindsay Croisdale-Appleby.
Since 2021, the Commission has blocked the UK from joining because of threats from London to ditch the Northern Ireland Protocol, a key part of the wider Brexit deal, designed to avoid a hard border on the island of Ireland.
Brady, who is Irish, and whose career as an academic clinician and university leader has spanned Harvard Medical School, University College Dublin and the University of Bristol, said both the UK and EU have struggled with productivity and growth compared to the US. "If we don't react to it, we can fall further behind".
However, this is not the first time hopes have been raised that geopolitical events would shock the Commission into allowing the UK to associate. When Russia invaded Ukraine last February, and the UK and EU coordinated on sanctions on military aid, some thought this would overcome differences and smooth an agreement on Horizon – but Brussels has held firm.
Glimmers of progress
Still, under the recently-installed UK prime minister Rishi Sunak, whose political style involves less Brussels-bashing than his predecessors, London and Brussels appear to have made tentative negotiating progress on the Northern Ireland Protocol in recent weeks.
If a deal is reached, this could unlock Horizon Europe association, although the UK government faces a tough task selling any agreement to Brexit hardliners in the ruling Conservative party and to the Democratic Unionist Party in Northern Ireland, which opposes the protocol because it puts a form of customs barrier in the Irish sea between Northern Ireland and Great Britain.
"The mood, the language, has definitely changed," Brady said of the new negotiations. "We understand that there is the bones of agreement there. It of course has to be sold to a variety of different constituencies."
"I'm an optimist without being deluded," he said.
Over the last 18 months, UK universities have faced a kind of stick-or-twist dilemma over Horizon association. Their preference has been to associate, but the UK government has also worked up a "Plan B" alternative to Horizon Europe, complete with a British alternative to the European Research Council (ERC), in case association doesn't work out.
London has set aside money for both contingencies – association and Plan B – but the longer the impasse drags on, the greater the risk the cash-strapped government decides to use this money for something else. Hence some in the UK research system have wondered whether to simply "bank" the money and launch Plan B, giving up on Horizon.
But Brady said UK universities are still committed to association. Last week, at a regular meeting of the Russell Group of large research universities, vice chancellors unanimously voted to keep trying for association. This has been communicated to the science minister George Freeman, Brady said.
UK guarantee
Still, without association, UK universities that were once big winners from the EU framework programmes have barely received anything from Horizon Europe.
Imperial received €323 million from Horizon 2020, the previous framework programme, but has won less than €1 million so far in Horizon Europe. A similar story is true for other former big winners like the universities of Oxford, Cambridge and Edinburgh.
But Brady stressed that this doesn't mean Imperial is losing out financially, nor that its researchers aren't applying to Horizon grants.
Under a UK government guarantee scheme, UK-based winners of ERC grants get an equivalent award (although whether it is as prestigious is debatable). The UK is also funding participants in Horizon consortia projects, meaning the UK can still play a role in industrial and global challenge calls, although participation in this area has dropped off somewhat compared to Horizon 2020.
These UK guarantee schemes have replaced "virtually all" of what Imperial would have expected to receive through Horizon Europe, said Brady.
In the academic year 2021-22, Imperial received over £52 million from the UK guarantee scheme in over 100 projects, "which is, roughly speaking, what we would expect to get if we were fully associated," he said. Applications to Horizon calls have held up too, he said.
"It still gives us optimism that with the mood music changing around the Northern Ireland Protocol, hopefully, hopefully, association with Horizon Europe ends up being a win-win that would follow on quickly," he said.