The pandemic saw many young scientists give up on careers in research. A Europe-wide call to action is urging funding agencies and policymakers to reverse the trend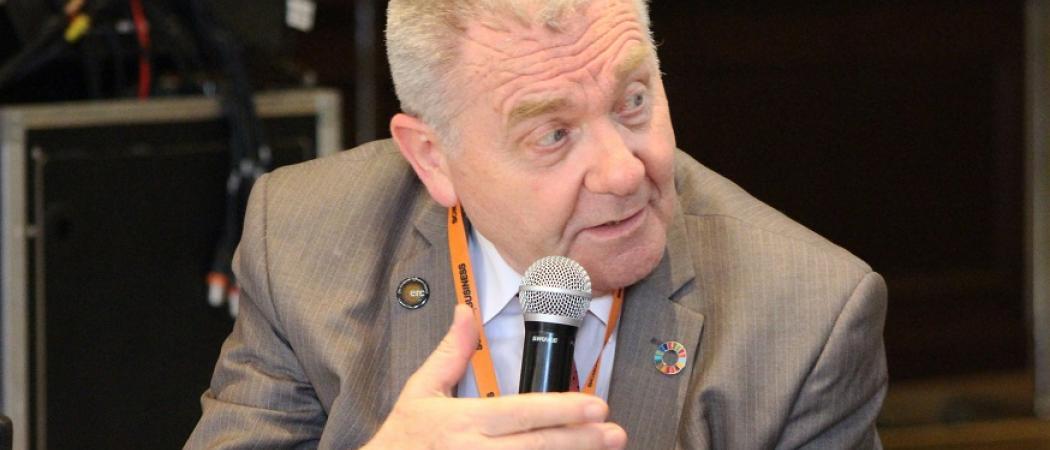 Research leaders have this week put their weight behind a manifesto calling for moves to make research careers more attractive in a bid to stop the brain drain away from science.
The manifesto proposes a four-step plan: collect data to monitor the situation; improve research careers; stimulate research careers in industry; and involve national funding agencies in the efforts.
The call comes as anecdotal evidence mounts that the pandemic has taken a heavy toll, with more and more young scientists turning away from working in research.
Jean-Pierre Bourguignon, former president of the European Research Council (ERC) who is now at Institut des Hautes Études Scientifiques, has been calling for action since last year. He reinforced this message in the keynote speech at the fourth Gago Conference on European Science Policy on Monday.
The conference, named after José Mariano Gago, physicist and science minister of Portugal from 1995 – 2007, was organised by Ciencia Viva, Portugal's agency for scientific and technological culture, with the independent researcher platform, Initiative for Science in Europe (ISE), and the French national research centre, CNRS.
Bourguignon, who was running the ERC during the most severe stages of the pandemic, was told at the time by several scientists in different countries and disciplines that they were seeing an unusually high number of PhD students leaving research.
The drivers included the struggle to continue their work as laboratories and universities shut down, and conferences were cancelled. Many were forced to apply for grant and timeline extensions, or to end experiments early. With schools and nurseries closed, some had extra childcare duties fall on their shoulders, while others suffered from anxiety about contracting COVID-19. Some organisations moved to extend grants and finds ways to help researchers relieve the stress of the pandemic, but not all institutions followed suit.
"The stresses on young researchers I alluded to are exacerbated by the strict time limits often placed on the grants and contracts that support them during these decisive periods of their lives," said Bourguignon. "The increased precarity of the early part of the research career, with too short-term perspectives, has reached, in my opinion, an unreasonable level."
All this, Bourguignon argues, will translate into heavy losses for Europe if the trend is not reversed. "Europe cannot afford to let its future workforce be drastically affected at a time when a global battle for talent is raging, with many companies, European and non-European, struggling to attract talented people," he said.
The impact of the pandemic comes on top of years of worrying trends. France has seen the numbers of PhD students drop by 10% in the past decade, for one. Now, Bourguignon fears Russia's invasion in Ukraine will further dim the prospects of research careers as the economy and non-defence spending takes a hit.
Turning the microscope on science itself
The first item on the to-do list is setting up monitoring and reporting systems on the flows of researchers, as well as gathering information on work conditions, pay and other aspects of employment.
There's currently some monitoring in different EU countries but data is still scarce. Bourguignon noted the data should be assembled at EU level, making sure situations in member states can be compared.
The monitoring should be complemented by an in-depth study of the pandemic's effects on early career researchers and students' plans to go into PhD studies.
"In order to measure how real the threat is, we must obtain quickly documented evidence of the situation in every country of Europe. This is an absolute priority," said Bourguignon. "Most likely, it varies according to disciplines and countries."
The second priority, Bourguignon says, is to identify support measures to counter the harm before it becomes irreversible. "We know that even good measures need time to have an effect," he said.
Here, the signatories want to see employment and working conditions for early career researchers improved and changes to recruitment practices, from wider introduction of joint recruitment schemes, to valuing research performance rather than qualitative metrics, when hiring new scholars.
More PhD students should also be recruited in industry. Here, the manifesto recommends ensuring "better matching of transversal skills with the needs of business," among other measures.
The fourth set of recommendations targets national funding agencies and the European Commission, asking for EU-wide recommendations on post-COVID mitigation in research and a shift towards a pan-European job market for young researchers.