The research commissioner calls on researchers to build a stronger role for science in society, and to put more pressure on policy makers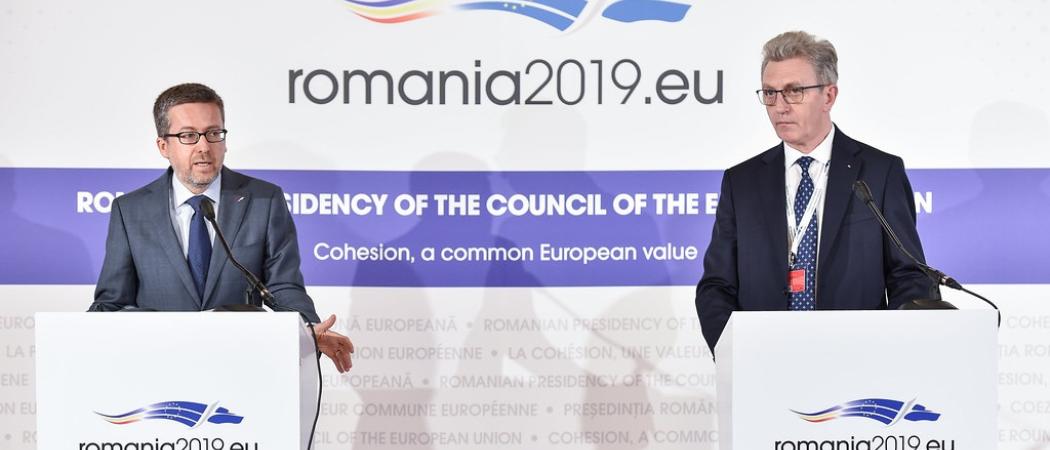 Researchers should keep nagging politicians to put science at the top of their agendas, while getting more involved with policy making and political negotiations themselves, EU research commissioner Carlos Moedas told scientists in Bucharest this week. An active body of scientists "pushes politicians to behave differently," he said.
Moedas encouraged embattled Romanian researchers to build a stronger role for science in society and put more pressure on policy makers. "Your role as scientists is to tell people what science does for their lives," he told them.
There is a need to build understanding that science and innovation should be a prime ministerial level policy issue, said Moedas. At the moment, for many EU governments, science "is not the top priority," he said.
On their part, Romanian researchers who are frustrated with budget cuts, funding delays and the poor quality of evaluation in national grant competitions, asked Moedas if the EU could enforce minimal R&D expenditure in each member state.
Moedas was also asked whether the Commission can come up with a verification mechanism for science, to probe whether member states comply with commonly agreed values, such as the continuity of financing opportunities and a lack of conflicts of interest in evaluating grants.
In response, Moedas said the Commission does not want to interfere with national research and innovation policies, beyond making occasional recommendations in its policy support reports. "We cannot go to countries and tell them what to do." However, the Commission recommends that national research policies follow basic principle such as the independence of peer review and that governments try to spend three per cent of their GDP on R&D. "We try to lead by example," said Moedas.  
Ultimately, it is up to politicians to put science at the top of national policy agendas. Countries that invest more in science and innovation go through crises with less pain than countries that don't, Moedas claimed. "I've spent 5 years trying to explain importance of investing more in science and innovation," he said.
These exchanges took place at a joint press conference with Moedas and Romanian research minister Nicolae Hurduc, after the announcement of the outcome of the final informal meeting of EU research ministers organised by the Romanian presidency of the EU council.
Hurduc said the ministers met to, "identify measures concerning the growth and extension of scientific excellence in the European Union." He did not respond to the criticism raised by Romanian scientists. 
Earlier this year, university heads in Romania hit out at the government's failure to approve a budget for 2019 until late March. The delay left university researchers without funding to pay for materials and equipment.
The association of Romanian researchers, Ad Astra, says the 2019 budget represents 0.179 per cent of GDP, far less than 0.8 per cent foreseen in the national strategy for this year. One university rector told Science|Business the allocated budget is "nothing point something".
Universities and researchers in national institutes in Romania have previously called on the government to meet the funding levels promised and established in the national research and innovation strategy in 2014, of 0.83 per cent of GDP for 2019 and 0.97 per cent for 2020.
In 2018, funding was less than a quarter of that promised in the national research and innovation strategy, with more than 20 per cent of the €350 million originally earmarked for research being reallocated to other budgets, including to that of the "People's Salvation" cathedral, a project of the Romanian Orthodox Church.
According to European Commission's innovation scoreboard, Romania has EU's poorest track record in research and innovation investment and policy support. It has the lowest R&D expenditure, the lowest number of patents per capita, the lowest rate of employment in knowledge-intensive activities and international scientific co-publications.
The Commission ranks Romania as "modest innovator" with performance well below 50 per cent of the EU average. Its performance declined by 14 per cent between 2010 and 2017.