Ministry of Research loses out as the government gives more money to the building of a new cathedral. The budget adjustment is viewed by critics as another case of setting the wrong priorities in the EU's least innovative country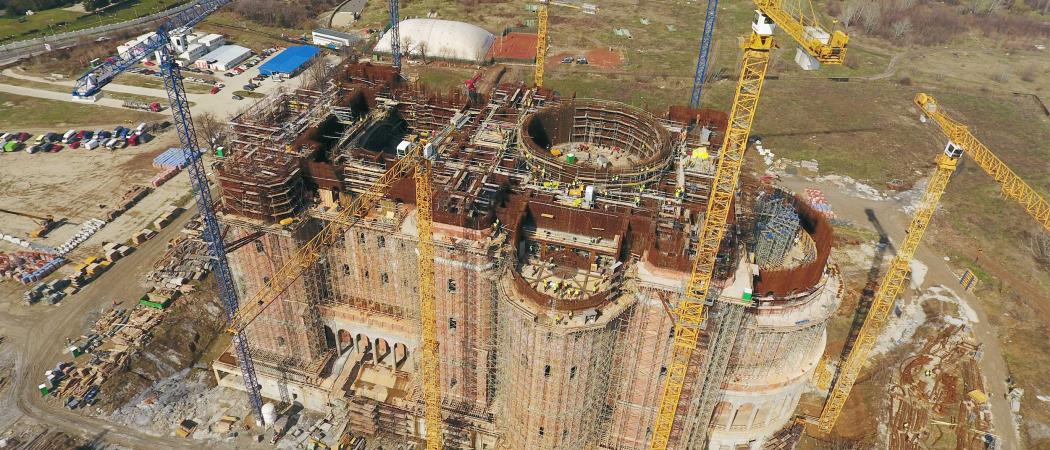 The Romanian association of higher education and scientific research, Hermes has hit out against government cuts to the research budget and the way priorities are set for science and research.
Earlier this month the government proposed a €26 million cut to the 2018 R&D budget of €350 million. The cut is part of a wider budgetary adjustment, which saw an additional €25 million being allocated to the Orthodox Church.
Researchers say research is being sacrificed to enable the government to funnel more money towards the erection of a cathedral in Bucharest, a vanity project of the Romanian Orthodox Church that is due to be completed by 1 December 2018, the date of Romania's 100th anniversary.
At the same time, Hermes criticised the Church for suing the institute of horticultural research and development based in the city of Buzău, to dispossess it of 12 hectares of land used for crop research. The Church plans to use the plot for real estate development.
The Orthodox Church has been widely criticised for its role in slowing down social and technological progress by opposing biometric passports, electronic IDs and the adoption of smart technologies in healthcare for tracking patients' medical history.
The recent budget cuts are viewed by critics as yet another example of setting the wrong priorities in EU's least innovative country.
According to the European Commission's annual data set on innovation performance, the European Innovation Scoreboard, Romania is the weakest innovator, while its research budget is one of the lowest in the EU at only 0.48 per cent of GDP.
An independent study conducted in 2016, found that 42 per cent of young Romanians aged 15 are functionally illiterate.