A report from a recent conference looking at the impact of war one year on, calls for measures to protect science systems in times of crisis - starting with Ukraine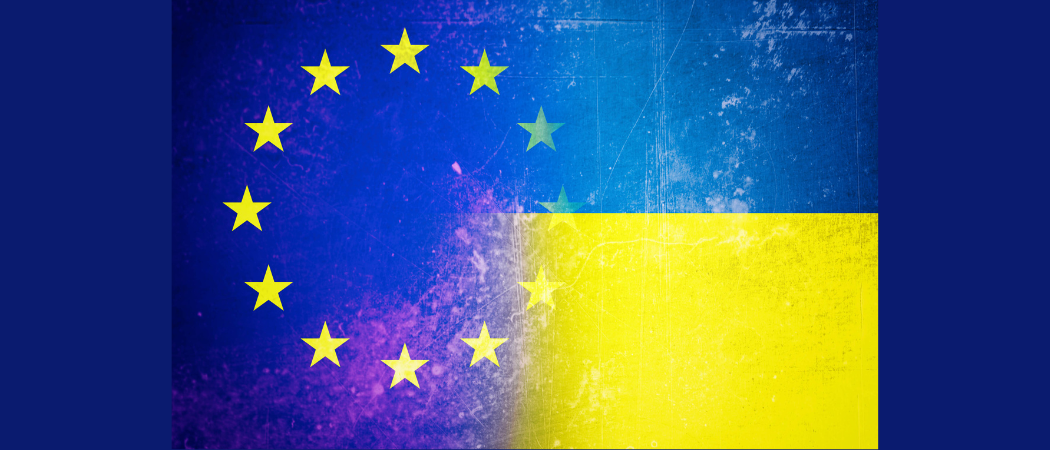 With the war in Ukraine exposing a wider lack of resilience in global science systems, a new report by European academies is calling for the development of comprehensive and coordinated policy responses to protect and rebuild of science systems after a crisis.
Living in a crisis has become the new norm in recent years, with pandemics, wars, extreme weather events and economic instability rocking economies around the world. These crises require immediate attention, often undermining long-term progress and investment, including those made in research and innovation.
In March, the International Science Council (ISC) and All European Academies (ALLEA) convened their second conference to discuss the impact of Russia's war on science. A year after the start of the war, the messages were clear: the Ukrainian science system must be protected from collapsing.
At that point, Ukraine had only 60% of the financing it needed for research. And with infrastructure destroyed and public budgets diverted to defend the country, the need for funding is on the rise, but the government is unable meet the demand.
"Ukraine's research and development sector has suffered unprecedented losses in both human infrastructure and financial resources since the beginning of the war," said Olga Polotska, executive director of the National Research Foundation of Ukraine (NRFU).
Right now, Ukraine needs help to avoid losing a whole generation of researchers, whose work has been disrupted by constant shelling, destroyed infrastructure and diverted funding.
In the first months of the war, there was an influx of support from abroad directed at scholars who fled the country to seek safety in Europe and beyond. But a year on, reports show 80% of researchers stayed in the country. Now, Ukrainians need funding bodies, research organisations and philanthropists to provide flexible and innovative support tailored to local needs. 
To spread the message and create links, government officials speaking at the conference in March called on academics who fled the country to use their position to strengthen Ukraine's science base by acting as ambassadors abroad and forging links with colleagues who stayed at home.
EU support
As the needs of Ukraine's research community shift, activists are calling on the EU to scale up its support.
The EU has done a lot already to aid the country's science community, from dedicated scholarships to free access to the EU's €95.5 billion Horizon Europe research programme.
This is on top of ongoing EU aid targeting Ukraine's recovery. Just today, the Commission paid €1.5 billion as part of an aid package expected to be worth up to €18 billion. The money will help meet immediate needs, such as paying wages and pensions and running public services.
The EU's broader support doesn't overlook research and education systems and includes a commitment to repair, rebuild and improve higher educations institutions and research infrastructures, foster employment policies, including for researchers, and support innovation-led private sector development, according to a Commission spokeswoman.
Here's how the EU has helped Ukraine's science community to date:
Opening the door for Ukrainian organisations to join Horizon Europe for free. By July 2023, Ukrainian organisations were participating in 72 projects with net EU funding of €19.18 million.

Helping to set up a Horizon Europe Office in Kyiv with a grant of €1.75 million. Due to open this autumn, the office will promote funding opportunities and offer help with drafting proposals and finding project partners in other countries.

Plans to run a €2 million project to assess the capacities of Ukraine's research infrastructures and prepare an investment plan.

Setting up a €25 million fellowship scheme, MSCA4Ukraine, which will allow 124 Ukrainian scientists to continue their research in host institutions in other Horizon countries.

EU's European Innovation Council is to support at least 200 start-ups and SMEs through a pan-European network to be launched this year.

Contributing €3 million to the Scientists for Scientists Initiative of the Human Science Frontier Programme. The first €1 million has already funded 14 fellowships.

The European Research Council's grantees are offering over 200 vacancies on their projects to Ukrainian scientists as part of the ERC4Ukraine initiative.

Five Ukrainian women postdocs hold fellowships supported by the EU science hub, the Joint Research Council and the European University Institute.

Ukrainian research and innovation organisations can gain experience by joining ongoing Horizon projects through the Hop On Facility.

Horizon Europe's Mission aimed to help cities transition to net-zero runs a €5 million call to help Ukrainian cities develop their own climate neutral recovery plans.