Researchers in Ukraine are still struggling to access basic necessities such as electricity and internet connections needed to do their work, while many researchers forced to leave the country have not found suitable jobs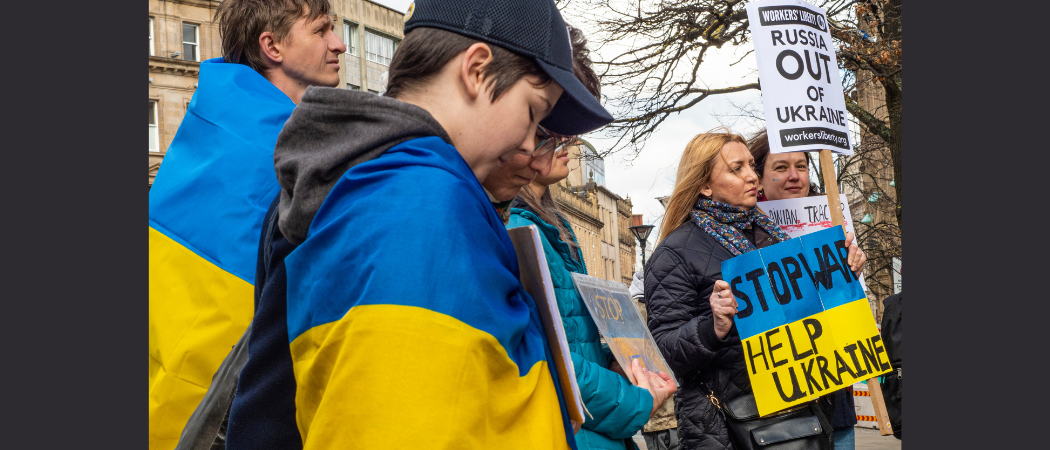 More than one year into a devastating war with Russia, Ukraine's scientists both at home or abroad are still struggling to carry on their work, and government officials are calling on refugee academics to help strengthen the science base by forging links with colleagues who stayed at home.
Researchers who fled the war can act as "ambassadors" for Ukrainian science and help strengthen scientific ties between the west and Ukraine, said Yevheniia Polishchuk, vice head for international relations at the Young Scientists Council, part of the Ukrainian education and science ministry.
"I appeal to all Ukrainians who are abroad and those who stay in Ukraine to set up these links because this will contribute to our future," Polishchuk said, speaking at an event organised this week by the International Science Council (ISC) and All European Academies (ALLEA),
Recent surveys by the Ukrainian Young Scientists Council and the Polish Academy of Science show that despite a flurry of targeted international aid programmes, researchers in Ukraine are still struggling to cover basic needs, such as electricity and access to a reliable internet connection to be able to carry out day to day operations and continue joint projects with international partners. At the same time, not all researchers who left the country have found suitable work.
"It's quite difficult to think about something creative and focus on research in these conditions," Polishchuk told delegates at the ISC conference, pointing to the picture the surveys paint of how research has been affected by the war. Nearly a third of research projects ongoing in Ukraine had to be postponed or stopped, while salaries were cut to increase contributions to the war effort.
Many researchers had to move to safer regions inside Ukraine, adding another layer of complexity to day-to-day research operations. While moving around, looking for safe havens, researchers have lost access to their labs and basic infrastructure at universities that were bombed by Russia. On top of that, academics saw their dwindling salaries further eroded by inflation.  
Despite of the dire situation, only one fifth of Ukrainian academics have chosen to leave the country altogether, said Polishchuk. Most of those relocated to Poland, Germany and other European countries, benefiting from funding schemes dedicated to Ukrainian scholars looking to continue their work. Very few moved to the US, Canada or other faraway democracies.
Polishchuk acknowledges that many researchers who left may never return, but says that doesn't mean the government should not try to maintain links with them. "This is very important for the development of international cooperation with our universities and research labs in future," she said.
According to the surveys cited by Polishchuk, Ukrainian researchers abroad who are still looking for a grant or an academic position have had difficulties because of language barriers and because most positions that open to Ukrainian scientists are in STEM fields, while large majority of scholars who left the country are women researchers in social sciences and humanities.