The government's decision is the first time an EU country has unilaterally barred universities from issuing degrees in a certain subject. Critics say it sets a dangerous precedent for state intervention in other academic subjects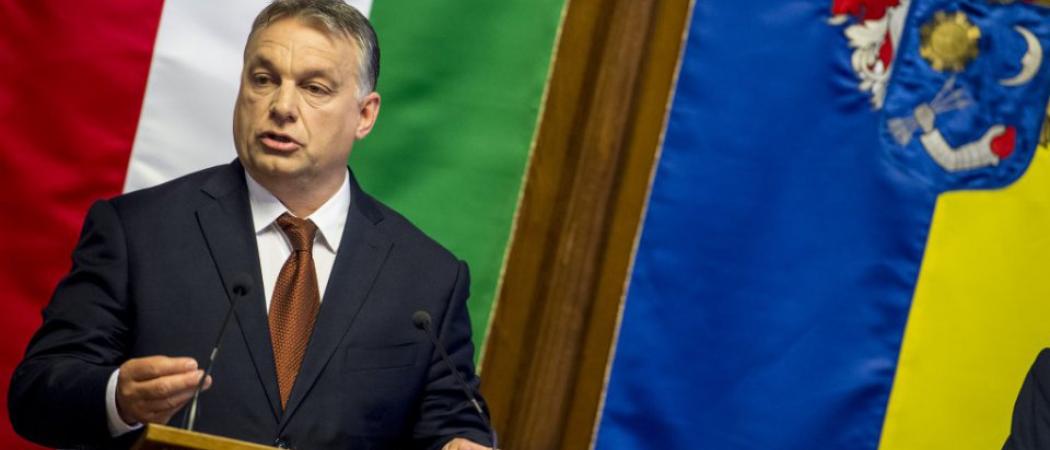 Universities and academies in Europe and the US are urging the Hungarian government to withdraw proposed legislation that would effectively ban courses in gender studies in both private and public institutions.
The government says that it no longer wishes to accredit and finance such programmes because of the low number of graduates and a poor track record of employability.
Universities and academic associations across Europe and in the US have hit back, saying the Hungarian government should keep universities independent from political, religious and ideological interests, and allow researchers to decide.
The row follows the announcement by Gergely Gulyás, minister in the Hungarian Prime Minister's office that as of September 2019 the government will not finance or accredit gender studies courses. "The state does not wish to finance [these] educational activities," he said. The low number of students enrolled in these programmes "may be a powerful argument for terminating them," said Gulyás.
The Central European University (CEU) and Eötvös Loránd University (ELTE), the only institutions in Hungary that offer degrees in gender studies accredited by the government, were not consulted in advance and had less than 24 hours to react to the proposal.
The changes were made "unilaterally by the government, without consent and consultations with the [Hungarian] accreditation agency," said Michael Gaebel, director of higher education policy at the European University Association (EUA).
ELTE launched its gender studies course only last year and so has not produced any graduates yet. CEU has been running an MA course for the past ten years, with 129 students graduated to date.
CEU is "astonished by the proposal," which is "without any justification or antecedent," the university said in a statement.
The ban of an educational programme is "professionally unjustified without professional consultation," ELTE said in a statement, and warned that the government may violate Hungary's constitution, which provides safeguards against attempts to limit the autonomy of the methods of research and teaching used by higher education institutions.
However, EU education commissioner Tibor Navracsics, a member of the Hungarian ruling party Fidesz, defended the decision.  "The whole case has been absolutely misinterpreted," he told Science|Business. The decision of the government is administrative, and only revokes the right to issue diplomas in gender studies. Research or courses on gender, and the right of CEU to award US-accredited diplomas in gender studies, "will be untouched," Navracsics said.
Similarly, a Hungarian government spokesperson told Science|Business the decision "does not compromise academic freedom and/or autonomy," arguing the ban does not affect all gender studies programmes but only those accredited by the Hungarian government.
That does not satisfy Gaebel who said, "It is unprecedented for a government to close down a university programme against the will of the university."
In addition, CEU's ability to award US-accredited degrees from Hungary is under threat, as the Hungarian government has not yet signed an agreement with the State of New York that would allow the university to continue awarding US degrees.
As Hungary's largest state-funded university, the situation in which ELTE finds itself is cut and dried: it can only issue diplomas accredited in Hungary and will not be able to accredit its gender studies diplomas elsewhere.
Battle of ideologies
The ban is seen as part of a series of broader attacks on academic independence and a wider campaign against those who are opposed to the government's socially conservative policies.
In April, prime minister Viktor Orbán won another term with an overwhelming majority of votes, running on a Christian-nationalist platform which is at odds with principles of liberal democracy. This has prompted his ruling coalition to prolong the legal limbo of CEU, after a long-running campaign by the government to close or evict the university founded by philanthropist George Soros on the principles of open society. CEU decided to continue recruiting students for its Budapest campus but a new site in Vienna will open for students in 2019 academic year.
Nationalist politicians in Budapest have also been stepping up their attacks on the Hungarian Academy of Sciences, instigating a controversial change to its research funding system and firing a broadside against social scientists funded by the Academy.
An article published by the pro-Hungarian government magazine Figyelo, entitled, "Immigration, homosexual rights and gender science – these topics occupy the researchers of the Academy," said research carried out by the Centre for Social Sciences of the Hungarian Academy of Sciences is politically suspicious and suggested the government should have a "greater insight" into the Academy's work.
The article featured a roster of scientists at the Centre for Social Sciences who study gender, migration, ethnic minorities and LGBTQ policies.
International criticism
Critics say that the government is politicising scientific research and jeopardising Hungary's strong European and international partnerships in science.
The European Federation of Academies of Sciences and Humanities (ALLEA) is "alarmed" about Hungary's regrettable pattern of limiting academic independence. The government's recurring intervention in the curricula of private and public universities is "severely compromising academic freedom and autonomy," the academies say.
Researchers also question the sources of the government's evidence on the employability of gender studies graduates. "We haven't heard from Hungarian colleagues of any evidence on that," said Gaebel. "I would doubt any statement that gender studies graduates are not employable."
Mary Romero, the president of the American Sociological Association wrote a letter to Hungarian state secretary for education, József Bódis, a former rector of the University of Pécs, urging the government to "maintain Hungary's highly respected gender studies programmes."
CEU's gender studies programme is involved in several international consortia, some of which are financed through the European Commission's Erasmus Mundus programme. Undermining these programmes may prompt partner universities to reconsider other agreements, "if they experience that Hungarian universities are not reliable," CEU said.
In addition, if gender studies are banned Hungary would lose relevant European research and educational funding, the CEU statement says.