At a Science|Business conference Sept. 7, global science leaders debated whether and how to deal with Russia. Watch the highlights video, and take the survey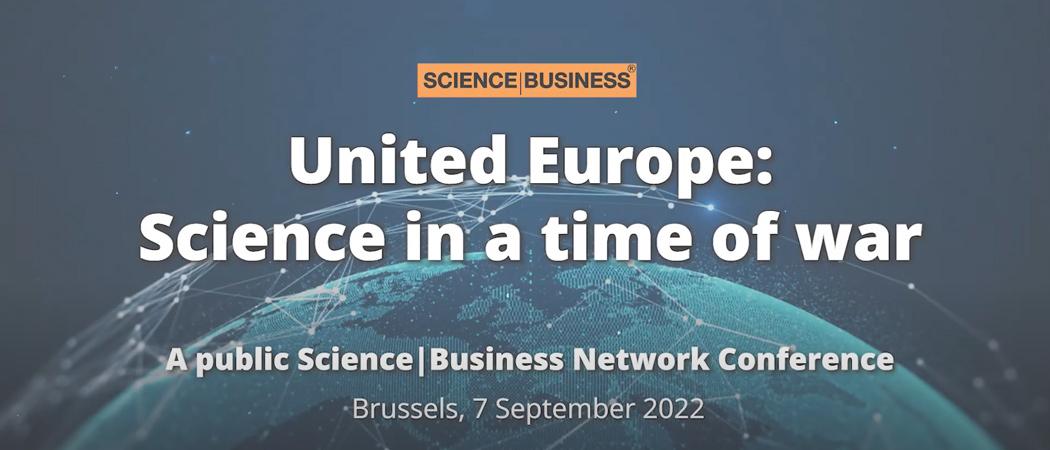 As the war in Ukraine drags on, the global debate is intensifying over how the global science community should respond. A Science|Business conference on 7 September 2022, linking research leaders in Brussels, Tokyo, Pretoria and Washington DC, aired the issues and proposed solutions.
Olga Polotska, executive director of the Ukraine's National Research Foundation, itemised the damage done so far to the country's academic and research worlds and argued that the global science community cannot continue business as usual with Russia.
"Now's the time to concentrate on cutting off all connections with research in the Russian Federation," she said.
While voicing support for Ukraine and condemning Russia's attack, Matthieu Denis, acting chief executive officer and science director at the International Science Council, argued that generating and sharing knowledge is a global responsibility. "We must protect certain spaces where (individual) Russian scientists can participate in international collaborations, where they can publish, where they can participate in conferences and committees," he said.
At the conference, Denis discussed a new ISC white paper summarising its recommendations to governments. Likewise, Yuko Harayama co-chair of the Japanese Association for the Advancement of Science, outlined recommendations of a Science|Business white paper on the topic, to which she contributed. Another contributor, Luc Soete, professor emeritus and former rector at the University of Maastricht, urged a concerted Western effort to attract more Russian scientists to emigrate.
Daan du Toit, deputy director general for international cooperation and resources in South Africa's Department of Science and Innovation, said his country's own experience with sanctions during the Apartheid regime should be instructive. Today, "we cannot afford this division. I mean, my own country, with our painful history, we know what comes from polarisation, from division. And now is the goal to put into practice that we are stronger if you get to unity."
How do you think the scientific world should handle Russian science now? Take the Science|Business online survey now – 6 short questions, all anonymous.