After MEPs questioned Iliana Ivanova on the key priorities in advance of the vote on her appointment as commissioner, the research community in Brussels draws up its own to-do list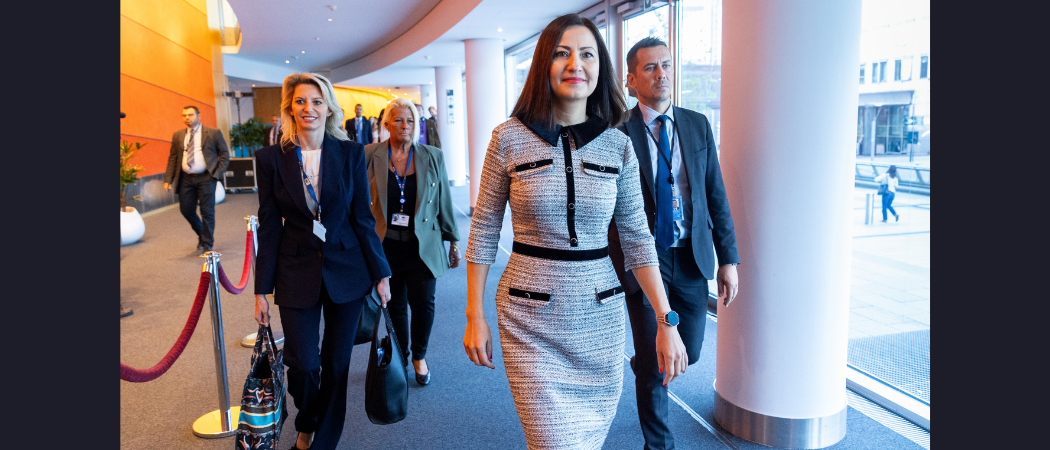 Pending Parliament's approval, Iliana Ivanova will take the reins as commissioner for research, innovation and education later this month. With European elections due in June 2024, interest groups in Brussels now want her to look beyond what will be a short tenure and focus on the first phases of shaping the next EU research framework programme, due to start in 2028.
Replying to MEPs questions on her ambitions for European research, innovation and education, Ivanova singled out preserving the R&I budget, simplifying the €95.5 billion Horizon Europe research programme and closing the east-west innovation divide as the top priorities.
But with a new EU political cycle starting next year, the research community wants Ivanova to focus her limited time in office on laying the foundations for the post-2028 research programme, with many calling for a sharper focus on central and eastern Europe's performance.
Her term may be short, but the timing is decisive, R&I experts note. It will shape the final years of Horizon Europe, with the adoption of the strategic plan for the second half of the programme, and the larger-scale kick off to design of the next research framework, FP10.
"So, this is the time to maximise the impact of Horizon Europe and of the European Research Area (ERA) with its next policy agenda planning in time for the new opening on the discussion on the future of the EU R&I framework programmes, including the new approach to the widening," says Ewa Kocinska-Lange, director of the Brussels office of Poland's National Centre for Research and Development.
Thomas Jorgensen, director at the European University Association, puts his focus on consolidating what is already there to ensure a solid governance foundation when it comes to initiatives such as the ERA and the European University Initiative. "This way, a new Commissioner will have a good starting point next year," says Jørgensen.
A strategic autonomy-focused future
Setting the strategic direction for future R&I programmes won't be an easy task, as the EU grapples with the shifting sands of new geopolitical realities and faces the need to protect its strategic autonomy.
Here, technology will play a key role, and technology goes nowhere without big investments in R&I. But Kurt Deketelaere, secretary general of the League of European Research Universities, says it remains to be seen whether Europe's strategic autonomy ambitions will spell stimulus or obstacles for R&I.
While progress in energy, defence and semiconductors is only made possible by funnelling enormous investment into R&I – a win for the sector – autonomy may also drive policymakers to close the doors on global partners and thus global cooperation in science.
"I hope the new commissioner can come up with a clear vision for how the next European Commission is going to reconcile global R&I and this idea of a European strategic autonomy," Deketelaere says.
Here, the initial work on FP10 may be a deciding factor. Deketelaere says that whoever sits on the expert group that gets to draw the first outline on FP10 will determine the direction.
For Joep Roet, deputy director at the Netherlands house for Education and Research, Ivanova's job will be maintaining momentum for investment in R&I and preparing the ground for the research commissioner appointed after her to defend an ambitious research agenda in the next political cycle.
She can do so by taking a clear stance that states research, innovation and education are fundamental European values. Roet sees the upcoming 40th anniversary of EU's research framework programmes – Horizon Europe being the latest reiteration – as a chance to reflect on this and spread the message.
The gist of the argument is that research and innovation are a top policy priority rather than a just a funnel for Brussels' green and digital transitions. Ivanova will need to make sure this message is heard at the College of Commissioners, Alain Mermet, director of chief of the Brussels bureau of France's Centre national de la recherche scientifique (CNRS), noted.
Tadas Tumėnas, head of the Lithuanian RDI Liaison Office in Brussels (LINO), is another who singled out the preparations for the next framework programme as the number one priority, highlighting the importance of "enhancing its performance, which should lead to more effective outcomes and greater impact."
Looking east
Another complex issue Ivanova will have to get to grips with is the Horizon Europe Widening measures, intended to help close the R&I performance gap that exists mainly between eastern and western EU states. 
Being from a Widening country herself, the expectation among those in Brussels' research community is that she will place a strong emphasis on this. 
Tumėnas said it should be her "second priority", calling specifically for better evaluation of the different Widening measures to "determine if they are effectively achieving their intended goals". 
Boštjan Šinkovec, adviser for science and research at the Slovenian Business & Research Association in Brussels, also called for more focus on Widening. Slovenia has one of the lowest rates of R&D funding in the EU but has recently moved to improve this, with plans in place to increase the public R&D budget. 
Šinkovec hopes a stronger focus on Widening by Ivanova will help reduce the disparities in R&I performance across the EU and address problems such as an ageing population and brain drain, both of which are pertinent for Slovenia. 
Meanwhile, Monika Bideau Repčíková, head of the Slovak Liaison Office for Research and Development in Brussels, had more specific expectations, including better control by the Commission when publishing Horizon Europe work programmes that set calls for projects, their scope and budgets over a two-year period. 
"To promote equal opportunities, effective management of the work programme publication is necessary to prevent leaks that grant early access to some (prior to official publication) while delaying others (after official publication)," she said. 
Looking beyond Widening countries, Tumėnas also noted Ivanova should continue to lead the Commission's support for Ukrainian researchers and innovation ecosystem. "This entails both the continuation of existing initiatives and, if necessary, the creation of new ones to further bolster this support," he said.
Ivanova's appointment will be voted on in a Parliament plenary later this month.