New tax on activities related to immigration forces Central European University to suspend an EU funded research project on migration policy, in the latest example of government interference in academia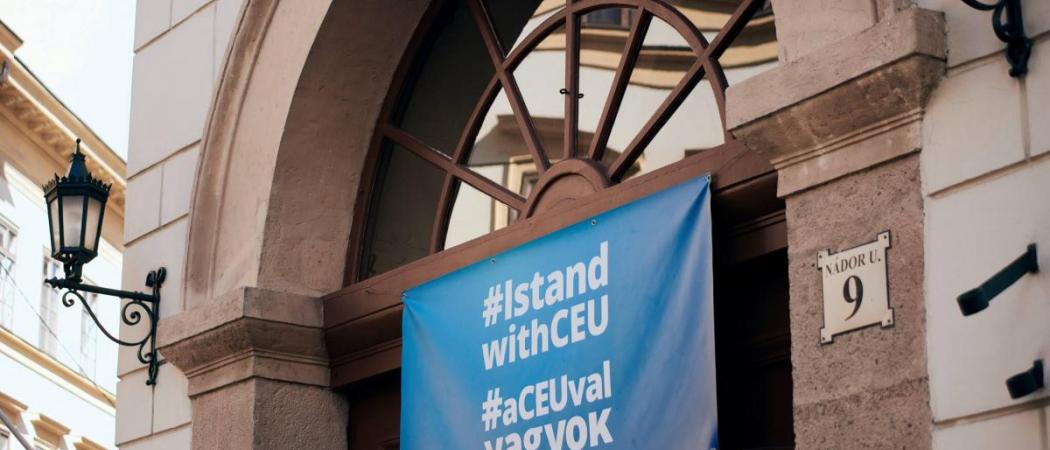 A Horizon 2020 research project on migration policy worth €134,000 has been "temporarily suspended" by the Central European University (CEU) in response to a new Hungarian law that came into effect on August 24, which puts a 25 per cent tax on any activities related to immigration.
The suspended research project, funded through a Marie Curie grant won by CEU researcher Celine Cantat, aims to "explore how refugees and refugee solidarity groups relate to and enact European citizenship" along the route taken by refugees through the Balkans to reach western Europe. 
Cantat has not answered a request for comment from Science|Business.
CEU's tax advisors warned the university of a potential liability for a 25 per cent tax if it continues with education and research programmes related to immigration. The advisors say the new law, which was approved during an emergency session on the tax code in July, is vague and open to interpretation by the Hungarian government.
The law states that the government can tax organisations which engage in "propaganda activity that portrays immigration in a positive light." Other activities such as "participating in a media campaign", "building and operating a network", "educational activities" and "positive propaganda" are also subject to the law.
The new levy has also forced CEU to also suspend its Open Learning Initiative (OLIve), an education and training programme for registered refugees and asylum seekers who have been legally admitted to Hungary since the migration crisis began in 2015.
"We are suspending these programmes while we await clarification of our tax and legal situation," the university said.
Refugee students were told about the imminent suspension of the OLIve programme in early August, "as soon as it became clear that the law may impact OLIve," Eva Fodor, CEU pro rector for social sciences and humanities, said in a comment on the Facebook group "I stand with CEU".
Contacted by Science|Business, Fodor did not want to make any comments regarding the future of CEU's research and education programmes on migration.
However, in its official statement, CEU said it is proud of its work on the OLIve programme and of its research on refugee and migration issues in Europe. It "will seek all possible ways to continue this work in the future."
The European Commission is currently analysing the Hungarian law for its compatibility with European legislation. "No legislation should have the effect of shrinking the space of civil society organisations by hampering them in carrying out their legitimate tasks or by imposing inappropriate restrictions on their work, or their ability to seek and use funding," a Commission spokeswoman told Science|Business.
Academic freedom under threat
CEU's decision to suspend research and education related to migration is another episode in the Hungarian government's wider campaign against those who are opposed to the government's socially conservative policies.
The decision is also another concession CEU has had to make in the face of prolonged legal limbo, after a long-running campaign by the government to close or evict the university. CEU has recently decided to continue recruiting students for its Budapest campus but a new site in Vienna will open for students in 2019 academic year.
Another Hungarian government edict has banned universities from issuing state-accredited degrees in gender studies, a move seen by critics as a dangerous precedent for state intervention in other academic subjects.