With chancellor Angela Merkel's exit in sight, scientists have a list of reforms and issues they want the next government to tackle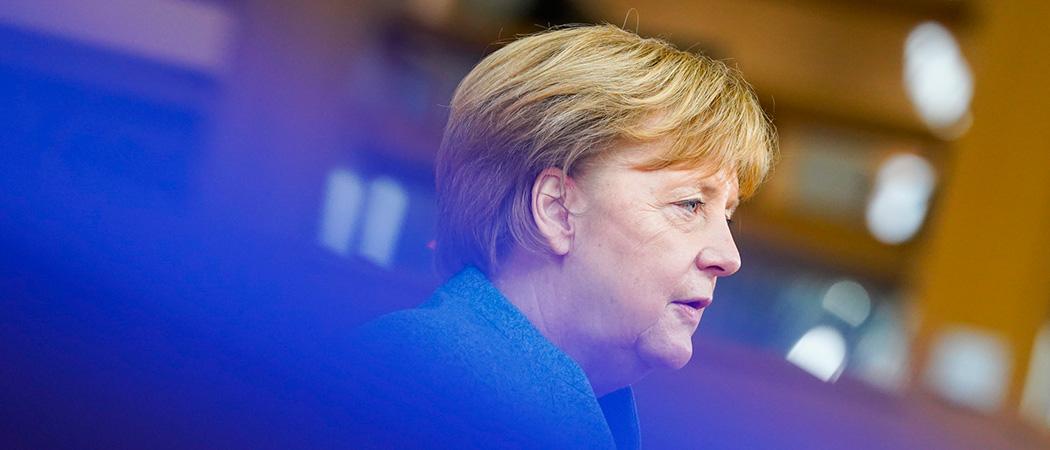 In her 16 years as Germany's chancellor, Angela Merkel has overhauled German science, transforming it from under-funded and suffering from brain drain, to well-resourced and attractive to both domestic and visiting academics.
German government spending on R&D over her tenure rose by €9 billion from 2005 – 2018 and Germany is one of the few EU countries in which combined public and private investment in R&D has reached the European Commission target of 3% of gross domestic product.
But it hasn't all been plain sailing. With Merkel's exit in sight, Germany's scientists have a list of reforms and issues for incoming government to tackle.
Easing technology transfer
One issue that continues to rankle is Germany's slow and complicated technology transfer system, which is widely viewed as needing a complete overhaul. Scientists with ambitions of starting a company based on their research are often discouraged by complicated rules and administration.
After years of inaction, researchers are getting frustrated. "Our science and technology policy is too slow and too inflexible," reads one blunt statement from the Max Planck Society. "The state should enable research, not direct or control it."
Stifterverband, an organisation of private companies and research institutions, recently released data showing the share of funding universities get from corporate sources is in decline, and that this is having an impact on the commercialisation of research. "While Germany is at the top in basic research, it is stagnating at German universities in terms of transfer and application," said Mathias Winde, head of science at Stifterverband.
Some are hoping BioNTech and Curevac, the two German biotechs that have applied injections of public funding to develop COVID-19 vaccines, have shown politicians what can be done when government administration acts fast.
"One topic that is really high on the list now is speed," said Rainer Lange, head of research policy at Wissenschaftsrat, an advisory body to the federal government. Alongside several other research institutes Wissenschaftsrat is calling for administrative hurdles to be removed so that new tech spinoffs can replicate the success of BioNTech and Curevac.
"We need to analyse how this was possible, and whether or not we can retain some of this spirit in the future," says Lange.
It should be noted that before they shot to fame in the pandemic, both of these companies had been working for more than a decade to develop cancer vaccines. Curevac was spun out of the University of Tübingen as far back as 2000, while BioNTech's move to apply its messenger RNA technology to infectious diseases is based not on research carried out in Germany, but on a license agreement with the University of Pennsylvania, signed in November 2018.  
Whether or not the COVID factor can be bottled, it would appear to be too late for the current government's own tech transfer initiative, SPRIN-D, set up in 2019 to emulate the approach of the US Defense Advanced Research Projects Agency (DARPA) in backing disruptive research and accelerating innovation.
The name, Bundesagentur für Sprunginnovation - the Federal Agency for Disruptive Innovation – would seem to make the remit clear, but soon after its launch in 2019, the German Federal Court of Auditors said SPRIN-D needs to follow the same public spending rules as any other semi-state institution.
Now it's in a quagmire; trying to fund risky research with high potential, while also justifying its spending to federal fiscal hawks. 
Sprin-D's head, Rafael Laguna de la Vera, is campaigning for a 'Sprin-D law' to be passed in the next legislative period to free it of these restraints. Meanwhile, the German Green Party has proposed an entirely new agency for technology transfer, and other parties are open to the idea.
Tech sovereignty
There are other lessons from the COVID-19 pandemic. Developing Germany's tracking app highlighted technology sovereignty goals for the next government, said Patrick Dieckhoff, secretary general for science policy at Fraunhofer, Europe's largest applied research organisation.
While Fraunhofer helped to develop the country's COVID-19 contact tracing app, rollout ultimately relied on the two US smartphone giants Apple and Google allowing the government to track infections. This reliance caused problems for similar apps in France and the UK.
"We saw that we don't have the freedom to operate," said Dieckhoff. "We depend on large companies which are not European to protect our own security."
Fraunhofer is pushing for the next government to develop digital technology through the EU 'Important Projects of Common European Interest' programme, in which cross border projects can be developed under relaxed competition rules.
Germany's major parties agree that Europe needs to catch up to international rivals. The manifestos of Merkel's CDU/CSU alliance, the centre left SPD, liberal FDP, and Green party all mention European technology sovereignty, especially in artificial intelligence, digital infrastructure and quantum computing.
"This is a European question," said Diekhoff. "Technological sovereignty is a precursor for political sovereignty. This might be a new road for research policy. If you are not at the top of scientific developments, you will not be able to make your own decisions."
It's an issue preoccupying the European Commission, which is taking steps to reduce dependence on technology from elsewhere. The Commission recently announced a €1.2 billion fund for collaborative defence R&D projects, and has said in future that it will base its rules for international scientific cooperation on the principle of 'open strategic autonomy.'
However, advice from the Wissenschaftsrat and other research groups cautions against the new German government following calls in Brussels to place constraints on scientists in countries that are held to undermine academic freedom and intellectual property rights.
"There's a certain asymmetry sometimes in international relations here," said Lange. "We need to find a balance here and to have much more open discussions about international R&D cooperation within our system."
The German Academic Exchange Service (DAAD) is also wary of scientific research becoming embroiled in foreign affairs. "The coming legislative period will be about securing academic exchange in difficult contexts" in particular with countries that may suppress academic freedom like China or Turkey, DAAD says.
Christiane Schmeken, DAAD strategy director, is concerned about foreign affairs creeping into the science ministry. "Funding organisations like ours could become instrument[s] to achieve [geopolitical] goals," she said. "If we end up being considered as being part of the German government, that's quite a different story."
Terms and Conditions
Researchers are also asserting their rights in a recent debate highlighting the precariousness of employment contracts in Germany.
Since mid-June scientists have taken to social media to describe their experiences of working through consecutive fixed-term contracts in multiple institutions, and even working on unemployment benefits after their contracts have finished.
The law affects a majority of academics; approximately 67% of full time university staff had temporary contracts in 2019. If they don't secure a permanent position after 12 years, researchers are automatically prevented from carrying out contract research work at any German universities.
The hashtag IchBinHanna used on social media comes from a government video that explains the 2007 Science Contract Act, which set a maximum limit for temporary employment of scientific staff at universities. In it an avatar scientist named Hanna explains that the law prevents incumbents in permanent positions from 'clogging up' the system.
"We have all heard this [clogging up phrase], but it's a different thing when you hear it in an official video," said Kristin Eichhorn, one of the organisers of the campaign, who is based at the University of Paderborn.
German science minister Anja Karliczek has defended the law, but the SPD and the Green Party began to voice their concerns in the closing Bundestag sessions in June. 
The campaign has been picked up by Germany's Education and Science Union (GEW), which has long lobbied for reform. "The precariousness of academic work is particularly advanced in Germany, but is also on the rise in other European countries," said Andreas Keller, GEW vice chair and member of the GEW executive board.
These calls are being heard at an EU level. Keller is also vice president of the European Trade Union Committee for Education, which recently passed a resolution calling for more permanent research positions.
Researchers' working rights featured in Portugal's EU presidency in the first half of this year, with the European Council supporting moves to improve conditions for academic researchers. If the German campaign continues its momentum into the next federal government, it may act as a bellwether of this EU effort.
For now, Eichorn sees the campaign as a first step on a lengthy path to reform. "I would be happy if we got into an atmosphere where some change would begin," she said. "This is definitely an issue that will take probably a decade or so."