In an interview in Washington, German research minister Bettina Stark-Watzinger outlines plans for upcoming G7 meeting – and promises 'tangible' results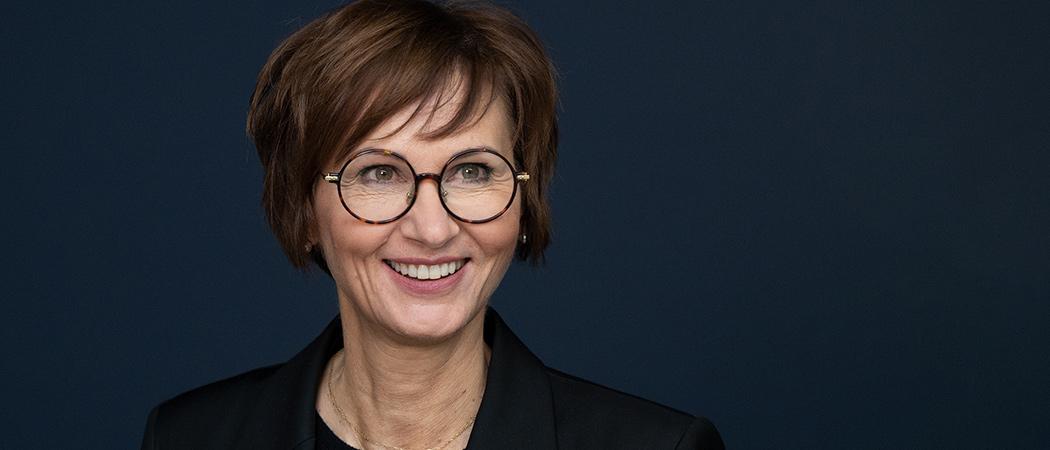 At a meeting next week in Frankfurt, G7 science ministers are likely to step up coordination of research in three main areas:  Long COVID, carbon capture and removal, and research "values", according to Germany's research minister.
The tight focus – narrower than urged in recent weeks by various science organisations – reflects an effort to get some "tangible" results from increased cooperation among the leading industrialised countries, said Bettina Stark-Watzinger, German minister for education and research, in an interview with Science|Business. The three initiatives follow a year of more general talk of G7 research collaboration, which has been criticised by many science organisations as too vague to produce results.
But the "wake-up call" of the Ukraine war, coupled with the pandemic and climate change, has pushed G7 research collaboration higher up the agenda, said Stark-Watzinger. "Collaboration is becoming more important. We see that countries that have democratic freedoms – they have to work together. In the global context, it is better to be stronger with like-minded partners."
The war is also on the research ministers' agenda on June 12-13 – albeit indirectly: Stark-Watzinger said the meeting's start will include a video call with the Ukrainian minister of Education and Science Serhiy Shkarlet. "We want to show our support," she said.
In recent weeks, the G7 ministers' upcoming meeting – to be followed by a leaders' summit on June 26-28 in Bavaria - has become a growing focus of interest among leading international research organisations. Together, the seven countries – Germany, the US, France, Italy, UK, Japan and Canada – invest more than $1 trillion a year in public and private R&D. At the leaders' prior summit in the UK last year, they agreed on a general "research compact" for increased collaboration.
The calls for G7 action
But in fact, each country has its own complicated research funding agencies and laws, and focuses primarily on its own universities and companies. A small percentage of the money goes into bilateral or multilateral funding – but that percentage got a boost in the global rush to develop COVID-19 vaccines, and the push to understand and control climate change. In recent weeks, calls have been mounting on the G7 to go further still. For instance, the leading G7 science academies issued a call for work on four research priorities, and a group of individual research leaders published a wish-list of six projects in Science|Business.
German officials acknowledged hearing the various calls, but as Stark-Watzinger put it, such a meeting that requires "careful" preparation. "We only can touch upon a few tangibles," she said. Further, she expects the outcome to be stepped-up coordination of existing efforts, rather than the creation of new agencies or international bodies specifically targeting R&D issues.
"I think in research, you have to have some sort of agile structures" that can change as problems change, rather than "more bureaucracy," she said.
Stark-Watzinger said one key meeting outcome will be a joint declaration on the G7's common research "values." With the war in Ukraine about to enter its fourth month, and mounting concerns about the way China conducts and uses research, "We have to defend our values, and we want to state them clearly" she said.
The declaration, officials said, will state the importance of academic freedom, but also of research "integrity," or ethical standards on how to conduct research properly. In addition, a discussion is planned on research security, to ensure researchers in the G7 are alert to the potential security risks of collaborating with Chinese or other non-democratic nations on dual-use technologies.
Also on the agenda, the minister said, are plans for "fostering research and knowledge dissemination" on Long COVID – the increasingly common syndrome of health problems continuing weeks or months after an initial infection.
Meanwhile, in climate research, the focus will be on carbon capture and removal technologies. With carbon dioxide, Stark-Watzinger said, "You can either store it, or you can make use of it."
No moves on military R&D
On the war in Ukraine, Stark-Watzinger doesn't expect any new initiatives for military R&D at the Frankfurt meeting, because the G7 nations, "Vary a lot in the way they address that topic." In Germany, most universities have strict bans on military or dual-use research, while in the US most big universities have substantial Pentagon R&D contracts.
Nevertheless, she praised a recent rise in military R&D coordination in other fora, such as NATO's new DIANA initiative to coordinate R&D innovation across its members. "I think interaction [on military R&D] in a controlled way is important, because the classical war we've seen in the past and we've seen in Ukraine is probably not going to be [like] future wars. We'll see them much more with a technological base, and this is why national security has a strong link to new technologies."
The minister's comments came during a short visit to Washington, in part to prepare for the G7 meeting. At a conference on 8 June organised by the German Historical Institute, Stark-Watzinger repeatedly stressed the importance of the democratic allies working together.
"Research cannot be seen as non-political. Scientific freedom is protected in the German constitution. But we also have to look to our security interests. I say this in regard to China, but also to Russia."
In the G7, "We share many core values, which are more precious these days than ever before: freedom, democracy, human rights," Stark-Watzinger said. "We stand up for these values together."