You wouldn't have a football world cup without the best teams, and equally you shouldn't have a research programme without the best scientists, says Maria Leptin on the UK's return to the fold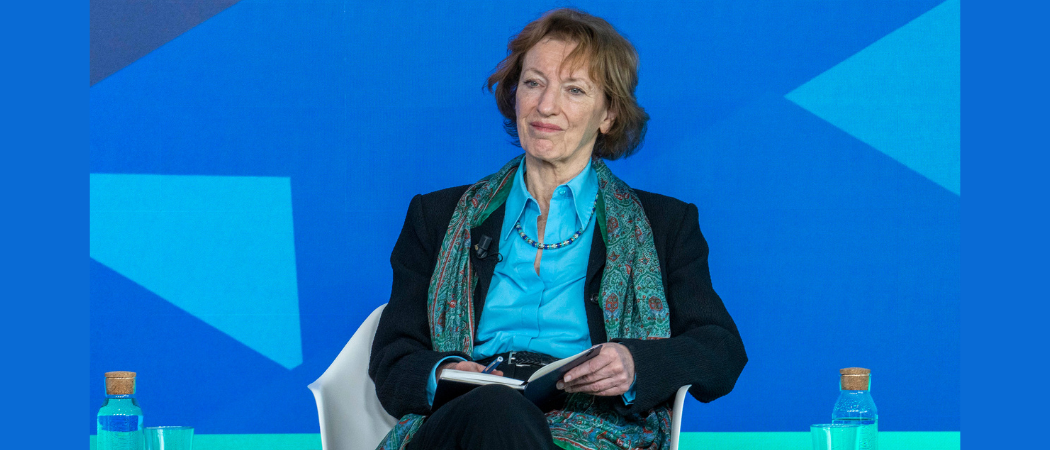 Science in Europe is stronger now that the UK has finally joined the EU's €95.5 billion Horizon Europe research programme as an associate member, says Maria Leptin, president of the European Research Council (ERC).
"I am so happy we've got them back in," Maria Leptin told Science|Business. "I'm so happy we're a unified community again when it comes to funding the best ideas for the best researchers. Welcome back."
At the same time Leptin expressed sympathy for researchers in Switzerland who remain outside Horizon Europe because of a similar row over association status. "They are not alone in the sense they are loved by all the rest of us, and we want Switzerland back in as much as we wanted the UK back in," she said.
"There is very high-level research being done in Switzerland, same as in the UK. We all want to be one group that competes at the same level and is evaluated by the same high-level panels."
The UK has long been a top performer in winning EU research funding. Under Horizon Europe's predecessor, Horizon 2020, it had the third highest number of unique participants and received the second most in net funding, behind Germany.
Since leaving the EU in January 2021, the UK was outside Horizon Europe, but finalised a deal last week to rejoin as an associated member.
While UK-based researchers have continued to be eligible to apply for ERC funding in the past three years, successful applicants had move to a host institution in an eligible country. Now scientists in the UK will be able to receive ERC funding without having to move their research abroad.
Leptin said there had been a "slight dip" in the number of UK-based ERC grant applicants last year, but that could just be down to annual fluctuations. "If UK researchers had decided not to apply, I hope they will now have the enthusiasm to come back," she said.
This will not mean other countries missing out, Leptin stressed. As part of the UK's association deal, it agreed to pay in around €2.6 billion per year for participation in Horizon Europe and the Copernicus Earth Observation programme. This extra money means there is more to go around for ERC applicants, she said.
The UK's return is a benefit for European scientists, Leptin said. "The value of the ERC is higher if the UK is in because the level of competition is higher. You don't have big football competitions and say the UK and Spain have to stay out so other countries can win."
Science 'not a target'
The UK's association to Horizon Europe was long in the making, as set out in this timeline charting the key moments.
At several points in the past three years, it looked like an agreement was all but inevitable, only for more political wrangling between London and Brussels to get in the way.
A major disagreement came when the UK threatened to trigger Article 16 of the Northern Ireland protocol and temporarily suspend parts of the trade deal it signed with the EU in December 2020. The European Commission used access to Horizon Europe as a bargaining chip to head off this move.
This situation was only cleared up in May this year when UK Prime Minister Rishi Sunak agreed a deal to solve the problem. There followed several more months of haggling over how much the UK should pay into Horizon Europe and what would happen if it won less in grants that it was putting in.
Leptin acknowledges that politics generally plays a part in science but says, "There was a formal process with both sides conducting negotiations. We were the victims but it wasn't targeted against science."
Campaigners from Switzerland and the UK formed a united voice in calling for association to Horizon Europe. Now, Switzerland stands alone in being a major European research nation locked out of the framework programme.
The latest view from Switzerland is that university heads don't expect Horizon Europe association any time before 2025, with a federal election this October taking political priority.
The UK cost of association limbo
In November 2021 the UK set up a Horizon Europe guarantee scheme to fund researchers and entrepreneurs who could not take up EU grants while the UK was out of the framework programme. This gave grant winners the choice of remaining in the UK to carry out their projects.
The other option they had was to relocate to an EU member state or other associated country. According to the ERC, 42 researchers chose this option, with another four cases currently being processed, and four other recent grant winners expressing an interest in leaving the UK.
As of the end of August this year, the UK has given out just over £506 million to 342 ERC grant winners under its guarantee scheme, UK government statistics show.
With the UK's Horizon Europe association applying from 1 January 2024 onwards, any UK-based ERC grant winner who applied and won funding for a call under the 2021-2023 ERC work programmes will have to rely on the guarantee scheme for financing. Those applying for calls under the 2024 programme will be funded by the EU.
In total, the UK has handed out £1.35 billion in grants to substitute for Horizon Europe funding.