Adina-Ioana Vălean elected chair of committee on Industry, Research, and Energy, while ECR's Zdzisław Krasnodębski becomes first vice-chair among four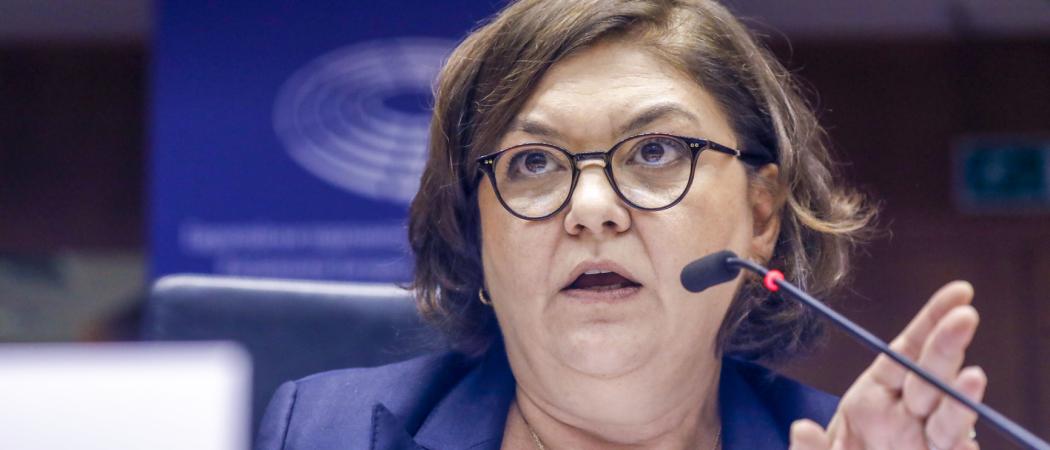 The European Parliament Industry, Research and Energy committee (ITRE) has elected Adina-Ioana Vălean, a member of Romania's National Liberal Party, as its chair.
Vălean was named last week as the choice of the European People's Party, the largest grouping, and she was elected unopposed. She remains a member of ENVI, the environment, public health and food safety committee, which she chaired in the last parliament.
Vălean has taken over from the previous chair, former Polish prime minister Jerzy Buzek, also of the EPP, who remains a committee member. "It was a fantastic time for me," Buzek said of his experience as chair, handing over the reins to Vălean.
As the main committee handling Horizon Europe, ITRE is leading parliament's call for the budget for the research programme to be increased from €94.1 million proposed by the commission, to €120 billion. Vălean has experience of steering big ticket programmes, having been rapporteur for the Connecting Europe Facility, which is putting €33.2 billion into upgrading Europe's transport, energy and digital networks.
The committee also elected four vice-chairs to stand in for Vălean when she's unavailable, with a rank-order. First is Polish sociologist Zdzisław Krasnodębski of the Law and Justice Party, part of the European Conservatives and Reformists group. He too was elected unopposed.
Krasnodębski, who served as rapporteur for the European Defence Fund, takes over the role from European Conservatives and Reformists group vice-chairman Hans-Olaf Henkel, who did not seek re-election in May.
The second vice-chair is Danish social liberal Morten Petersen, for the Renew Europe group. The third is Patrizia Toia, an Italian member of the Socialists & Democrats (S&D) group. Both were also elected unopposed.
The only position contested was that of fourth vice-chair, which went to Lina Gálvez Muñoz, a newly-elected S&D member from Spain. Her opponent was Joëlle Mélin from Marine Le Pen's National Rally in France, part of the nationalist Identity and Democracy group; mainstream parties agreed to block Mélin from the committee.