Following the Russian invasion, the latest grants awarded by the European Defence Fund back technologies to improve the security of Europe. That is in contrast to earlier awards when the emphasis was on expeditionary capabilities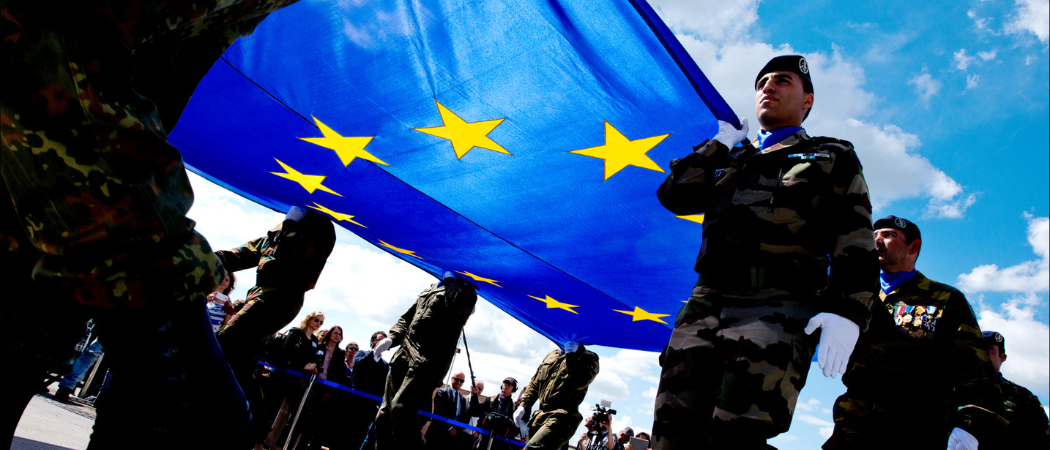 The war in Ukraine has shifted the focus of the European Defence Fund (EDF) away from expeditionary capabilities to support military invasion of a foreign territory, in favour of defence technologies that meet the needs of European militaries today as they face conventional warfare in Europe, according to an analysis of grants awarded by EDF.
"Now it is more about the defence of Europe," said Daniel Fiott, defence specialist at the Spanish think-tank Real Instituto Elcano, who carried out the analysis. "We clearly see that since the war [in Ukraine], attention has turned to missile and air defence capabilities, tanks and ammunition," he told Science|Business.
For instance, one project aiming to boost naval surveillance and another to develop a semi-autonomous surface vessel, were each awarded €65 million in EU funding. Other examples include an early warning system to be placed in space to detect missiles, and an adaptive camouflage system for soldiers and vehicles.
This is in contrast to a report published in April by the European Court of Auditors, which concluded the EU "lacks a long-term strategy" for EDF. There was uncertainty around the size of the projects the fund should focus on, and delays to projects within the EDF pilot programme, the preparatory action on defence research.
The war in Ukraine has since focused minds away from expeditionary capabilities, in favour of conventional defence capabilities, Fiott said. Member states have also become fatigued with state-building following the experiences in Iraq, Afghanistan, and the Sahel.
EDF is an attempt by the EU to bring together research and industry in the field of defence technologies, to promote collaboration, reduce duplication of effort and support the Europe's defence industry.
Some success in this would appear to be reflected in the fact that on average 22 entities from nine member states are taking part in each project selected from the second round of calls, the results of which were announced in June.
A total of 41 projects were selected from 134 proposals, compared to 60 of 142 in the first round of calls. There was a decrease in the funds allocated for implementation in the second round, with €832 million set aside, down from €1.2 billion.
In his analysis of the results of the first two EDF calls Fiott found that naval projects received most EDF funding, followed by air combat, ground combat, and space. He views it as positive that all the major defence domains are in the mix.
Also positive is "the line between projects funded by EDF, and the areas which have been mutually agreed between member states and EDF on what capabilities they need to prioritise," Fiott said. A possible exception is space, where the EU has a large degree of autonomy and could be seen to be asserting its own priorities.
Pleasing all the people
As one reflection of the need to develop Europe's conventional defence capabilities and build its industrial base, Poland has been purchasing American and South Korean tanks. There is a growing wish within the EU to see European industry meeting Europe's defence needs.
While EDF's strategy now appears to be better reflecting geopolitical realities, it could still be refined by targeting the most important projects, according to Fiott. "It is almost inevitable at the beginning to want to please as many people as possible," he said. He expects prioritisation processes to develop over time, so that the bulk of the money goes to key priorities.
At the same time, much more EU funding is needed to provide an incentive for member states to cooperate. The proposed EDF budget was originally €13 billion for 2021-2027, but it was cut to €8 billion in the context of the COVID-19 pandemic. The Commission is now proposing to increase this by €1.5 billion as part of its mid-term budget review.
SMEs represent 39% of all successful applicants to the second round of EDF calls, and were awarded 20% of total funding. In the case of Spain, which was the focus of Fiott's analysis, he found 45 SMEs had dual-use technology and were looking to develop defence applications. This reflects the EDF's focus on civil-defence synergies, Fiott noted.
Overall, Fiott concluded Spain punches above its weight in the EDF. To date it has received the third highest investment of any country, behind France and Italy, and is involved in 78% of all projects selected. This reflects the country's strong interest in promoting European defence cooperation, Fiott said.
In countries such as Spain, France and Italy, large defence firms are also able to bring SMEs with dual-use technologies into consortia. In smaller countries, SMEs face greater challenges when looking for large firms to partner with to unlock the defence potential of their technologies. "The EDF has been a godsend for them, as it opens different supply chains and funding opportunities internationally," said Fiott.
Small states
The results of both the 2021 and 2022 calls show EDF benefits small EU states, said Donatas Palavenis, a researcher at Lithuania's Baltic Institute of Advanced Technologies, which is involved in five successful proposals. This is a good reason to increase EDF funding, at least to its original level, he said.
Companies and research institutes from the Baltic states are involved in more than half of the projects selected in the second call. There are four Lithuanian entities involved in the projects, six from Latvia, and 14 from Estonia.
Estonia's Baltic Workboats is the only company in the region to be coordinating a project, with its role in the semi-autonomous ship project. This reflects the country's determination to win projects coordinated by its national participants, Palavenis said. "It's a great example that small states can, if they want to, attract big companies from other EU countries and build platforms for innovative concepts."
However, it does require significant involvement from government institutions, "working with ministries of other countries to secure support and the participation of foreign companies in the project," Palavenis noted.
The Lithuanian defence ministry is participating alongside other defence ministries and industry associations in a €1.5 million project which aims to improve coordination between national EDF representatives, exchange good practices and develop networking. The support for this project shows the Commission "is interested in the success of the EDF and seeks more active participation from the member states," said Palavenis.