In a controversial move, newly proposed EU defence roadmap includes a plan to allow more synergies between civilian and defence research. Possible involvement of Horizon Europe is unclear in vaguely worded document.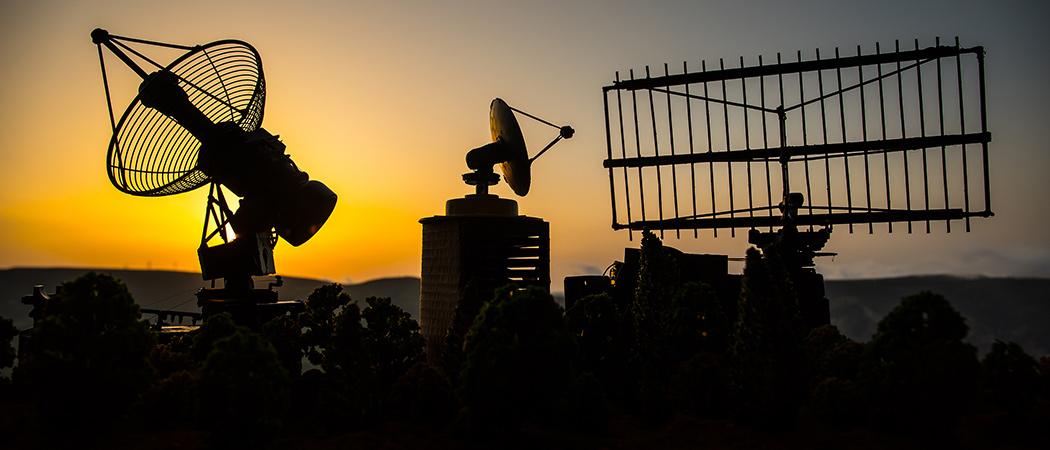 The European Commission is planning to expand the use of research funds for so-called 'dual-use' defence technologies, according to a roadmap it published on Tuesday.
The roadmap, which is part of a broader defence policy package, says the EU executive is "committed to enhancing by 2022 internal coordination between EU programmes and instruments," in order to "unlock the huge benefits arising from synergies between civilian and defence research, technology development and innovation (RTD&I) for economic growth, the single market and the security of European citizens."
The European Chips Act which got off the ground earlier this month is cited by the Commission as the first example of how it will embed defence considerations into RTD&I programmes.
However, the Commission acknowledges it faces "practical constraints" since the laws underpinning certain programmes do not allow EU money to go towards defence technologies.
Some programmes, such as the Connecting Europe Facility and the European Structural Investment Funds are allowed to route money to dual use projects that have both civilian and military applications.
But in the case of Horizon Europe, the legislation explicitly prohibits the use of research money for military applications. The European Investment Bank is also restricted from lending money to projects in the defence sector.
In Horizon Europe, certain defence projects may still be funded, as long as the technologies developed are intended for civilian applications. Under its global challenges chapter, Horizon Europe allocates €1.6 billion to civilian security research and innovation, but it's unclear whether any money from other parts of Horizon Europe would actually end up being spent on developing weapons under the new plan to create synergies between civilian and defence research.
A Commission official confirmed Horizon Europe is exclusively civilian. However, the Commission "promotes synergies between civilian and defence R&I through various means," the official told Science|Business.
According to the public document, the Commission is making moves aimed at, "overcoming the separation between EU civilian and defence" research and innovation programmes. To achieve that, the Commission will by 2023 come up with "an approach for encouraging dual use RTD&I at EU level to be fully implemented in the medium to long term across EU programmes and instruments."
The Commission is planning to launch an innovation incubator for dual use technologies in the next few months. The incubator "could play an important role in bridging the gap between civilian- and defence-focused RTD&I programmes," the official said.
Hybrid threats
Security threats have become more diverse, with cyberattacks and disinformation campaigns becoming more frequent, so it could be that Horizon Europe would still be limited to projects that tackle these non-military threats, as enshrined in the current legislation.
"Threats to the EU's security are no longer only of military nature, but are increasingly becoming hybrid, shifting towards cyberattacks and disinformation campaigns endangering the heart of our democracies," the EU commissioner for the internal market Thierry Breton said on Tuesday.
The Commission also wants to get member states to invest in common defence technologies developed inside the EU, enabling the EU to become less reliant on foreign powers for its defence needs.  
"We need to focus on reducing strategic dependencies, supporting innovation of the defence ecosystem, encouraging joint procurement of defence capabilities," said Breton.
Jan Pie, secretary general of the Aeronautics, Space and Defence industry association said the EU's defence plan "is an important step in Europe's aspiration to attain an appropriate level of technological sovereignty."
According to Pie, the Commission's plan also suggests defence considerations would be embedded in the EU's main industrial and technology initiatives.
The Commission is to set up an observatory to monitor and assess critical technologies for the space, defence and related civil sectors, and their potential application. The observatory will underpin decisions on how EU's various funding schemes for research and innovation are to be involved in initiatives in security and defence.
Once critical technologies for defence and security are agreed at EU level, the Commission said it plans to exploit the full potential of synergies, by embedding defence considerations into EU industrial and technological initiatives. The European Chips Act, considering semiconductors explicitly as a critical sector for defence, is the first example of this new approach.   
"The new wave of security and defence technologies should be developed under an EU cooperative framework from the outset," said EU competition commissioner Margrethe Vestager.
Last year, the EU launched its first €7.9 billion European Defence Fund (EDF) aiming to reduce EU dependence on technologies from outside the bloc. By the end of the year, it will have invested €1.9 billion in research.  
But EU member states are still reluctant to work together on joint defence research projects. Last December, French president Emmanuel Macron expressed his frustration with how the EU defence programme is coming along, describing it as a "Homeric fight" to get member states that still prefer to buy defence technologies from outside the EU on board.
The defence R&D roadmap is due to be presented in an informal meeting of EU defence ministers in Paris next month.