Emmanuel Macron will use the upcoming presidency of the Council of the EU to lead push to reduce Europe's reliance on foreign supplies of critical technologies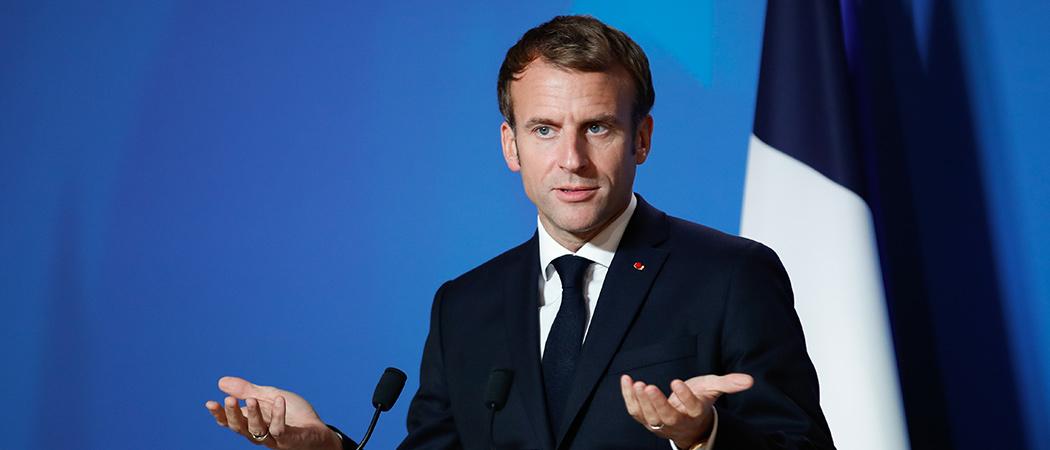 Europe needs a new model for economic growth based on technology sovereignty, French president Emmanuel Macron said last week, as he listed the aims for France's upcoming six-month stint at the helm of the Council of the EU.
Macron did not set out any new EU policy initiatives in technology and innovation, but instead reiterated the litany of shortcomings frequently listed by fellow Frenchman Thierry Breton, the EU commissioner for trade, who has complained on numerous occasions about Europe lagging behind China and the US in the development of strategic technologies such as semiconductors, hydrogen and batteries.
Macron said EU member states need to come together around the same table to discuss this issue and how addressing it would fit into a new economic agenda.
The French presidency is planning a conference on economic growth on 10 and 11 March, where it wants to agree a joint plan with member states to increase Europe's capacity to produce innovative and strategically-sensitive technologies.
Macron lamented Europe's reliance on China and the US for critical technologies such as microprocessors, and is also falling behind in the development and deployment of innovations in the space and defence sectors.
According to Macron, the current economic model in which Europe relies on low manufacturing costs abroad, facilitated by "open markets in a peaceful world" its reaching its sell by date. The conference in March will enable the EU to lay the foundations for "building a true technological sovereignty in Europe," he said.
Also in March, France will organise a conference on defence technology and cybersecurity, ahead of a NATO summit in June. Macron said EU member states, regardless of their NATO membership, should agree on a plan to reinforce the EU defence industry.
The European Commission recently launched a €7.9 billion European Defence Fund (EDF), opening 23 calls worth €1.2 billion for collaborative defence R&D projects. But EU defence ministers remain reluctant to work together on common research projects. Jiří Šedivý, chief executive of the European Defence Agency told delegates at the agency's annual conference last week that EU ministers need "a change of mindset".
Macron also expressed his frustration with how the EU defence programme is coming along, citing a "Homeric fight" to get on board those EU member states that still prefer to buy defence tech from outside the EU.
To change their minds, Macron said France will work with all member states, despite "political disagreements" with Hungary and Poland over the rule of law, migration policy and minorities' rights.
Macron also floated the idea of establishing an 'Academy of Europe', a learned society, which would bring together independent scholars to draft a "common European history" to fight historical revisionism that is fuelling extremist political movements across all member states.
According to a document published by the Elysée, France's rotating presidency will also put forward a proposal to establish a "common health research agency" that would launch big projects on various topics, such as Alzheimer's disease.
Last but not least, Macron announced a conference of the 40 European university alliances established with the help of EU funding over the past few years. The conference will take place in June and aims to strengthen role of universities in Europe, he said.