The sophistication, size and costs of research infrastructures are hard for any one country to manage. Whatever Europe's desire for tech sovereignty, international cooperation is needed to finance and operate them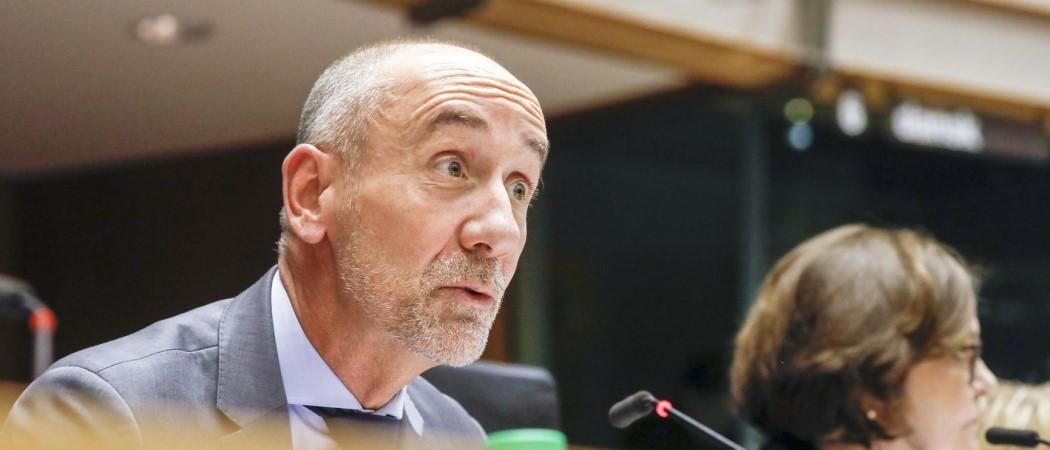 As the EU's internal tussle on where to draw the line between openness and technology sovereignty continues, global science leaders are this week meeting online, in a bid to open the way for large research infrastructures to get fully engaged in responding to climate change and sustainable economic development.
These facilities are powerful tools for global cooperation, said Jean-Eric Paquet, European Commission's director general for research and innovation. "I think that research infrastructures and open science policy are probably the two most powerful instruments to really bind scientists," he told Science|Business.
Paquet was speaking in advance of addressing the International Conference on Research Infrastructures (ICRI), on a panel focusing on the possibility for multilateral cooperation in financing, designing and operating these facilities.
The event, funded by the EU and organised by Canada, was due to take place in 2020, but was postponed when the pandemic disrupted international travel. At the meeting before that, held in Vienna in 2018, policymakers and stakeholders debated the value of international cooperation in large research infrastructures to tackle global challenges.
Back then, representatives of the world's largest research infrastructures called for more public investment and better coordination of rules and good practice on how to use research facilities to maximise their impact on society.
This year, the tune may not have changed much, but the context is different.
Since 2018, trade disputes have marred science relations between the US and China, while the EU has shifted from a science policy that is "open to the world" to the more conservative view that the bloc needs to become less reliant on technologies developed abroad and protect sensitive research projects from international competition.
The EU wants to choose "like-minded partners" who abide by its rules for open science, open access to science publications and fair sharing for research data. "We believe that science needs to be global to have impact," said Paquet. "And our ambition is to allow science to drive systemic solutions for green and digital transformation."
Within the new EU research framework programme the Commission will "identify specific areas of research – in most cases at high technology readiness levels – where there are strategic security dimensions which are reserved for member states," said Paquet.
Almost 98% of calls under the Horizon Europe work programme for 2021-2022 will remain open to partners outside the EU. "The notion that we are moving away from the idea that you need global solutions in science, I think it's not founded," said Paquet. "We need our partners to engage with us on the basis of shared values and reciprocity."
International governance
Policymakers argue that international research infrastructures could help the world respond better to climate change and foster sustainable development. But, as these facilities are getting bigger and more partners are involved, they need international governance structures.
The EU has a strategic forum for research infrastructures (ESFRI), but that model might not be replicable at a global level.
"These big developments require adequate and robust governance setups," said Paquet. "Without that, development is impossible."
However, that does not mean that there should be a single governance system to rule all collaborations around large research labs.
An international group reporting to the Group of Seven (G7), the intergovernmental organisation consisting of Canada, France, Germany, Italy, Japan, the UK and the US, are working on models for international research infrastructure cooperation to solve global challenges. Ongoing projects already monitor the state of the oceans and greenhouse gas emissions. 
Policymakers will use the conference to discuss potential models for effective international cooperation in this area and other fields relevant for climate change. "They are quite effective in getting a global discussion going about climate-related distributed infrastructure," said Paquet.
This year's ICRI summit might not deliver any concrete measures to be taken by governments, but policymakers will use it as an opportunity to take the debate further. "I don't think we expect to see any hard decisions at the conference," said Paquet.
Managing large research sites is difficult
The EU has 21 European Research Infrastructure Consortia (ERIC) a legal form under which European research facilities can function.
The 22nd member of the group, the Extreme Light Infrastructure (ELI), was planned to be set up around three laser research facilities in central and eastern Europe.
But after years of legal and political disagreements over the Romanian site, the two sister facilities in Hungary and the Czech Republic went it alone and became fully operational as an ERIC. The Czech Republic is scheduled to host the next ICRI conference in 2022.
The case proves that even inside the EU, international research infrastructures are difficult to manage. Paquet argues delays are understandable in the development of such big projects. Building the world's largest laser research labs in three different countries is not like buttering a slice of bread, he said. "This much more cumbersome, and for member states this is really challenging."
Paquet remains optimistic that all ELI labs will be used by researchers around the world. "I have little doubt that Romania will be back on board at some point," he said.