Günther Oettinger asks EU member states to publish a roadmap that lays out how they will reach agreement on the next EU budget by the October deadline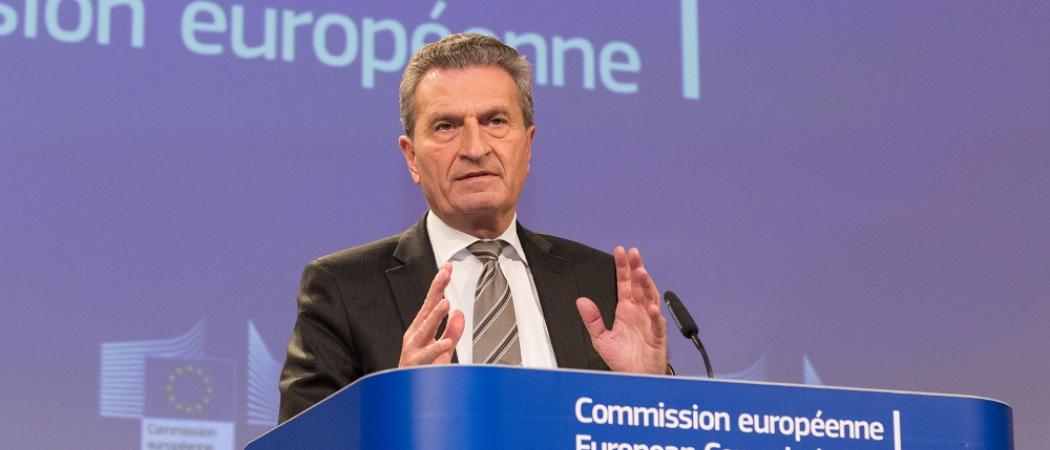 EU budget Commissioner Günther Oettinger has called on member states to publish a roadmap of how they will reach agreement on the next long-term budget by 31 October, saying, "It's not really five minutes to midnight, it's almost five past midnight already."
The current seven-year budget expires at the end of 2020 and it could take over a year to finalise the next financial framework once the European Council reaches an agreement. To accommodate this, Oettinger wants the plan to be agreed at the council's next meeting at the end of this week (20 and 21 June).
Failure to adopt the next financial framework on time will mean no new EU research grants are awarded after Horizon 2020 programme ends, because the successor programme, Horizon Europe, cannot take off before the 2021 - 2027 budget is in place.
And until the financial framework is agreed, it is impossible for EU institutions to finalise Horizon Europe's budget, its relationship to other EU programmes, or the rules for foreign participation. The Commission has proposed a budget of €94.1 billion for Horizon Europe and the European Parliament wants €120 billion, but member states are yet to take a position in council on how much to spend on research.
Long road ahead
Agreement in council is only one of a long series of legal steps that still need to be taken for the new budget to take effect, which is why the commission is starting to worry now, over 18 months before the current one expires. For the 2014 – 2020 budget, the council came to an agreement ten months before it was supposed to begin, but that did not leave enough time to complete preparations, and it was implemented six months late.
When the budget is eventually finalised, EU legislators still have to pass the 45 separate programmes it will fund. To smooth that process, the parliament and the council have already reached partial agreements on 12 of them, including Horizon Europe. A further 16 are ready to be negotiated, with parliament and council both having taken positions on each. For 10 programmes, parliament is ready to negotiate, but the council is not, while there are seven on which neither institution is ready to talk.
The original plan was for the council to reach an agreement at its summit in Sibiu, Romania, in May. Recognising that was not likely to happen, last December Oettinger pushed the deadline back to October. The commission's current term ends on 31 October, and on 13 June Oettinger said member states should aim to conclude negotiations while commission president Jean-Claude Juncker and European Council president Donald Tusk are still in office.
But 31 October is also the deadline for the UK to leave the EU.  The UK is one of the largest contributors to the EU's budget, and its departure puts a strain on negotiations over the next one.
The commission is asking other net contributors, like Germany and France, to pay more; while net receivers like Poland and Romania are being asked to accept reductions in the amount they get from cohesion funds. The commission has also proposed a cut to agricultural subsidies.
On the other hand, the commission has proposed a large increase in research funding, most of which typically goes to wealthy member states that can afford to invest in a research sector that performs well in grant competitions. Oettinger has also said €10 billion of the agricultural budget will be ringfenced for research and innovation, to make farming more productive.