Commission concedes it will need more time to resolve long-term budget negotiations – but it remains committed to its plan boosting R&D subsidies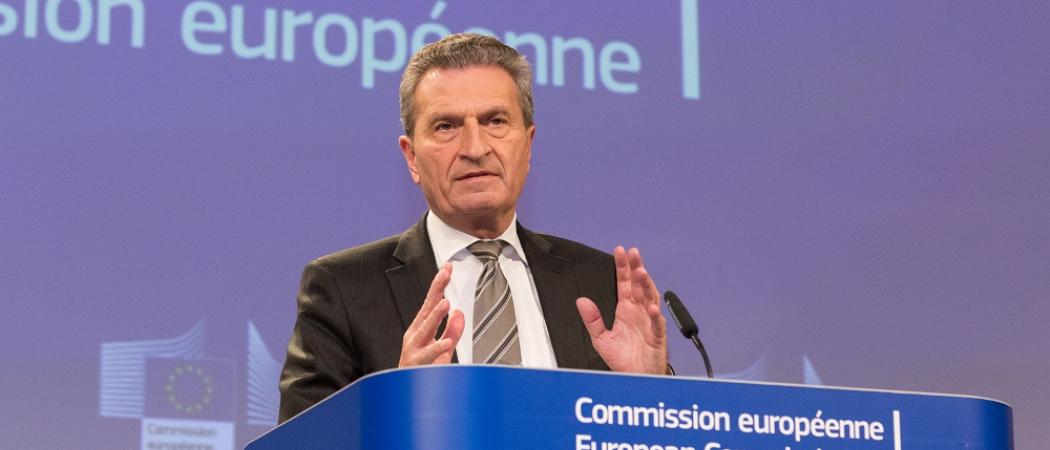 In the face of mounting complaints from east European leaders, the European Commission has conceded it will need extra time to work out its long-term budget plans – but it is sticking to its guns with plans to shift more resources to research and innovation.
In May, the Commission insisted that the EU Council must reach a unanimous agreement on the new budget before the EU summit in Sibiu, Romania, on 9 May 2019. But in a new communiqué to the Council on Tuesday, the Commission softened its tone, calling for "maximum progress" by that date, but putting off a conclusive agreement until October.
The climb-down comes in the wake of strident opposition from east European ministers to the Commission's proposal to shift money away from cohesion funds and farm subsidies and towards the EU research budget and other new priorities. While the eastern member states are net recipients from the EU budget overall, that's chiefly in the form of farm and development funding. They have so far received less than five per cent of Horizon 2020 R&D funding — so the Commission's proposed changes, the east Europeans say, could mean spending less of the overall budget in the east.
The delay, confirmation of which was buried deep in the text of a Commission communiqué, was signalled at an earlier ministers' meeting – but it still raised eyebrows in Brussels, given that the Commission had previously insisted the budget must be nailed down by May, before the next European elections.
'No chance,' says MEP
"They know that they have no chance to reach the original deadline," said Hans-Olaf Henkel, vice-chair of the European Parliament's research committee (ITRE). But even with the longer timeframe, he doubts Budget Commissioner Günther Oettinger's proposals will make it through the Council as they are: "I think that is a very unlikely scenario," said Henkel, a German independent who sits with the European Conservatives and Reformists group in the European Parliament.
The long-term budget — or to give it its full title, the multiannual financial framework (MFF) — will determine the EU's finances from the beginning of 2021 until the end of 2027, after the current framework expires in 2020. Annual budgets are agreed within the terms of the MFF.
In a press conference on Tuesday, Oettinger rejected complaints that his R&D-heavy proposal wouldn't help the east. Rather, he said it presents an "opportunity" for institutions in the region specialising in agricultural studies. About €10 billion of the €94.1 billion R&D programme, called Horizon Europe, is earmarked for agricultural research.
But politicians in countries such as Hungary, Slovakia and Croatia don't see it that way, since most EU research funding so far has gone elsewhere. They argue for a policy of "widening," where more of the research budget is spent in poorer member states, most of which are former communist countries that joined the EU after 2004. Their opponents are those in wealthier countries who argue that research funding should be allocated on the basis of scientific "excellence."
Oettinger's comments come ahead of a Council meeting on the budget due to be held next week, where all member states must agree unanimously for the MFF to pass. Jan Palmowski, secretary-general of the Guild of Research-Intensive Universities, pointed out that the prospect of eastern member states using their veto is countered by the same threat from ministers in wealthier countries who think spending on cohesion funds is too high.  "It's really quite hard to make an argument that you can prioritise structural funding over research and innovation," he said.
'A good opportunity'
When Oettinger was asked at a press briefing on Tuesday whether he thought a stronger emphasis on "widening" as opposed to "excellence" was a price worth paying to get his budget proposals through the Council, he rejected the premise that an "excellence" policy disadvantages the east when it comes to agricultural research. "New member states actually have very good technical schools and research institutes in the area of agricultural studies," said Oettinger. He argued that for such institutions, "Horizon Europe is a very good opportunity."
Henkel agreed. "I think Oettinger is right here, and I hope he continues to defend that position vis-a-vis those countries," he said. "You have this strange phenomenon that agriculture and science don't really go together very well, with the exception of science in agriculture. Agriculture means you spend money to delay structural changes in a particular country, whereas investing in research and development means you are investing something into the future." He said politicians are often reluctant to support investment in research that only their successors will benefit from politically.
But Kurt Deketelaere, secretary-general of the League of European Research Universities, expressed sceptism. "I'm not aware of any kind of bigger or smaller excellence in central Europe or in western Europe or in northern Europe or in southern Europe" when it comes to agricultural research.  "Universities in central Europe will have to compete with the rest of Europe also on that issue. I cannot imagine that there now will be a kind of dominance in agricultural policy in central Europe compared to western Europe."
Besides the fact most EU research money goes to rich member states in western Europe, leaders in Europe's poorer countries are also concerned about brain drain — the tendency of researchers in poorer countries to seek opportunities in wealthy ones. Countries including the Czech Republic, Croatia, and Slovakia, are supporting an Austrian proposal to provide researchers living abroad with grants for returning to their home countries.