Jean-Pierre Bourguignon urges EU and member states to maintain investment in fundamental research, as innovation drive funnels money to applied research and industry partnerships in digital and climate technologies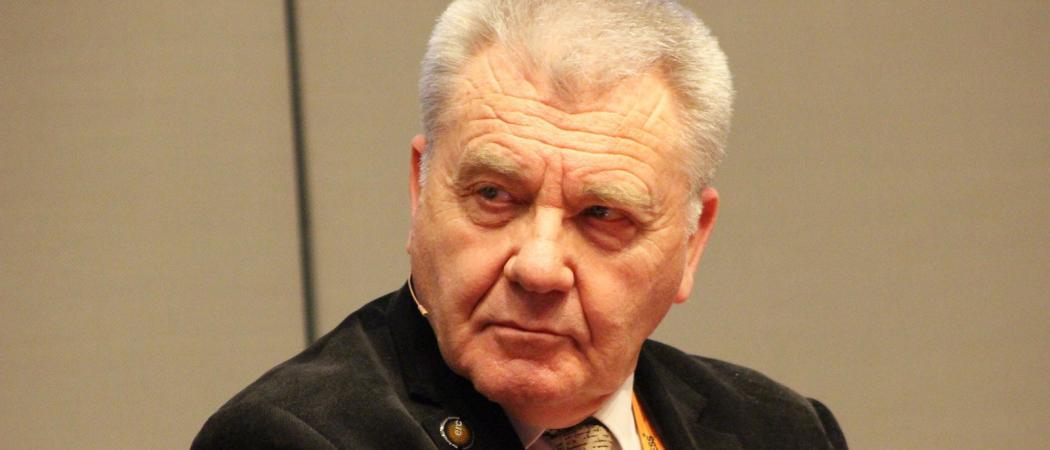 The outgoing president of the European Research Council (ERC) Jean-Pierre Bourguignon called for an end to the current "boom and bust" approach to basic research funding, at a meeting of EU science ministers in Slovenia on Monday.
While Europe's focus on the green and digital transitions is warranted, Bourguignon urged member states and the EU to ensure there is sufficient funding for bottom-up research. R&D investments should not be "subordinated only to achieving current EU policies and priorities," he said.
As things stand, the budget for curiosity-driven research in Horizon Europe has fallen by 7% compared to the predecessor programme, Horizon 2020, Bourguignon told science ministers and the EU research commissioner Mariya Gabriel.
The EU recently made it clear that it wants to focus more on developing technologies needed to adapt to climate change, and to be able to compete against Asia in quantum computing and artificial intelligence.
Backing this, the Commission last week launched a string of legislative proposals aimed at cutting greenhouse gas emissions by 55% by 2030. To reach the target, Europe needs to invest heavily in research and development of new technologies. The EU has already allocated 35% of the funding available through Horizon Europe for green investments, while a string of research partnerships and missions will also provide funding for new technologies needed in the green transition.
As one example of what is at stake if fundamental research is sidelined, Bourguignon pointed to ERC's funding of the basic science of messenger RNA (mRNA) that now underpins the Pfizer/BioNTech COVID-19 vaccine.
Uğur Şahin, founder and CEO of BioNTech, and other scientists, were not envisaging when they applied for ERC grants that mRNA would be applied to infectious diseases, and were pursuing the technology as the basis of cancer vaccines.
It was not until August 2018, after BioNTech had already signed four large deals with pharmaceutical partners to use its mRNA technology in cancer vaccines, that the German biotech signed a commercialisation agreement with Pfizer, to use its synthetic mRNA in the development of a flu vaccine.
That project was flipped over to working on a COVID-19 vaccine when the pandemic struck.
The basics of how to manufacture mRNA enabled BioNTech's technology platform to be applied to vaccines in a record time, helping to get the pandemic under control, Bourguignon noted. "For any research funding system, it is essential to provide sufficient base funding for universities and research institutions, as well as reasonable opportunities for researchers to receive the funding needed to develop their projects," he said.
BioNTech is but one example of how basic research has demonstrated its worth in dealing with COVID-19, with the ERC website listing dozens of research projects it funded that have proved relevant to combatting the pandemic.
Governments all over the world are pushing for immediate technological breakthroughs, to end the pandemic and prevent a future one. At the same time there is push to reduce emissions of greenhouse gases. "We all understand the desire for immediate results," Bourguignon said. "But let me insist that a deeper understanding of some fundamental issues is the key to solving them. This takes time and the solution cannot be promised for tomorrow."
Commenting on Bourguignon's speech, Gabriel acknowledged it was only possible to develop COVID-19 vaccines in such a short time because the EU had invested in the basic research that underpins them over many years. "Yes, we should continue to invest in fundamental research in order to be better prepared for future crises," she said.
New pact for ERA
On Friday, the Commission renewed its efforts to get member states to increase national public and private investment in R&D, after two decades of hesitation in most EU capitals. The pact is the first action in Gabriel's push to revamp the European Research Area (ERA), the EU's single market for research.
The Commission wants member states to raise combined private and public expenditure on research and development to at least 3% of gross domestic product. The EU average is 2.2%, well below the US, Japan, and Korea.
Slovenia holds the presidency of the EU council and is due to begin negotiations on a new governance structure for ERA. Slovenia's research minister Simona Kustec told her counterparts on Monday that commitments on paper are not enough, and member states should agree clear and practical measures to achieve the 3% target. The Commission also wants to implement a monitoring mechanism to ensure member states keep their promises.
"EU R&I investment remains far from the 3% proclaimed target and, in any case, far below what is achieved by its major competitors, a number of them in Asia," said Bourguignon.
China is planning to raise investment in fundamental research by 7% annually. The US Senate passed a €250 billion science bill last month that would raise expenditure on basic research by 10%.
"It is important that member states reaffirm the 3% [target]," said Gabriel.
Portuguese research minister Manuel Heitor said the 3% target has been long overdue and countries should focus on achieving it in the next eight and a half years. "We have not been able to achieve it but now more than ever we need to work together to make it happen," he said.
In the pact, the Commission also wants to balance investments in curiosity-driven research with mission-oriented research. But Bourguignon warned the pact "risks neglecting critical foundations of the ERA" and called on ministers to work on developing strong science bases across all member states, to keep up with international competition. "There must be a buy-in across governments, and in the long-term by the scientific community," he said.