Ending the west to east disparity in pay for scientists working on Marie Curie projects in Horizon Europe would be one way to limit brain drain from poorer EU countries, Croatian science minister tells MEPs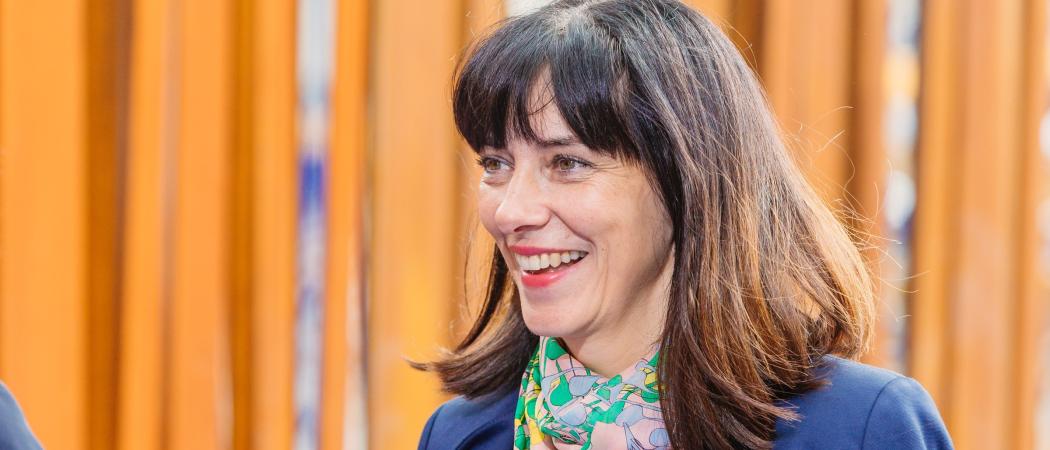 The Croatian presidency of the EU council is to back plans by the European Commission to give equal pay to researchers working within the Marie Skłodowska Curie Actions, Croatian minister for science and education Blaženka Divjak has told MEPs.
Speaking at a meeting of the industry and research committee in the European Parliament on Wednesday, Divjak argued equal salaries for researchers working on Marie Curie projects in Horizon Europe would be one way the EU could limit brain drain from poorer parts of Europe.
"We can plan pilots in [the Marie Curie programme] for equal pay for equal jobs for researchers," Divjak said. "That could give us some information about what other instruments we can apply to other parts of Horizon Europe."
Researchers' salaries in EU-funded projects are currently calculated based on a national coefficient, and grantees in poorer member states are not happy about being paid less than colleagues in north-west Europe.
One of the top priorities of the Croatian presidency of the EU council is to reduce the exodus of talent – including researchers – from poorer to richer member states and stimulate mutually beneficial exchanges between countries instead. Divjak said Croatia will work on a plan for "brain circulation" that also includes proposals for equal pay for researchers. "The presidency recognises that moving to balanced brain circulation needs better incentives and reforms at EU and national level," she said.
The Croatian presidency is to publish a call for action on brain circulation during the Marie Skłodowska Curie Actions conference in Zagreb in April.
In an interview with Science|Business earlier this month, Mariya Gabriel, the new EU commissioner for research and innovation was the first to float the idea of all Marie Curie researchers in Horizon Europe having the same salary in all member states.
Gabriel said the commission is expected to submit by the end of 2021 an analysis of pay differences across member states. 
MEPs generally agree the EU should take more steps to reduce the brain drain, but there is no consensus over the right method. Equal pay in EU funded projects would also require additional financing and money is now scarce, as the parliament and the commission try to convince member states to agree to an ambitious EU budget for 2021-2027.
Croatia took over the helm of the EU council this month, not long after the Finnish presidency came up with a multiannual budget proposal that saw cuts of up to €12 billion to Horizon Europe. In the final weeks of 2019, the commission scrambled to mobilise a panicked research and innovation community and negotiated to bring down the proposed cut to €3 billion.
Truck drivers v. researchers
Romanian MEP and Horizon Europe co-rapporteur Dan Nica finds it ironic that the European Parliament took swift action against "social dumping" in the freight industry – forcing transport companies to give equal pay to lorry drivers regardless of their country of origin – but is slow to do the same when it comes to researchers.
"We only managed to bring [in] equal pay for truck drivers but not for researchers," Nica said. "It seems researchers can be part of social dumping."
Nica hopes Croatia will be able to persuade the EU council to agree on equal pay for researchers across the board. "To reduce brain drain, researchers must be justly paid," he said.
A top priority for Croatia
Creating a more favourable environment for brain circulation in the EU is a top priority for Croatia. Before taking over the presidency of the EU council, Croatian state secretary for science and education, Tome Antičić told Science|Business that his country wants to focus on finding ways to attract more scientists to central and Eastern Europe.
The Croatian government argues that free and fair circulation of researchers will lead to better allocation of resources across the EU, and better quality of research.
EU research shows regions with low investments in research and innovation intensity report higher levels of brain drain. "We are aware that there are differences between countries and regions," said Divjak. "Brain circulation should be of concern for whole Europe."