State secretary for science and education, Tome Antičić tells Science|Business Croatia will seek new measures to promote brain circulation during the country's upcoming presidency of the EU council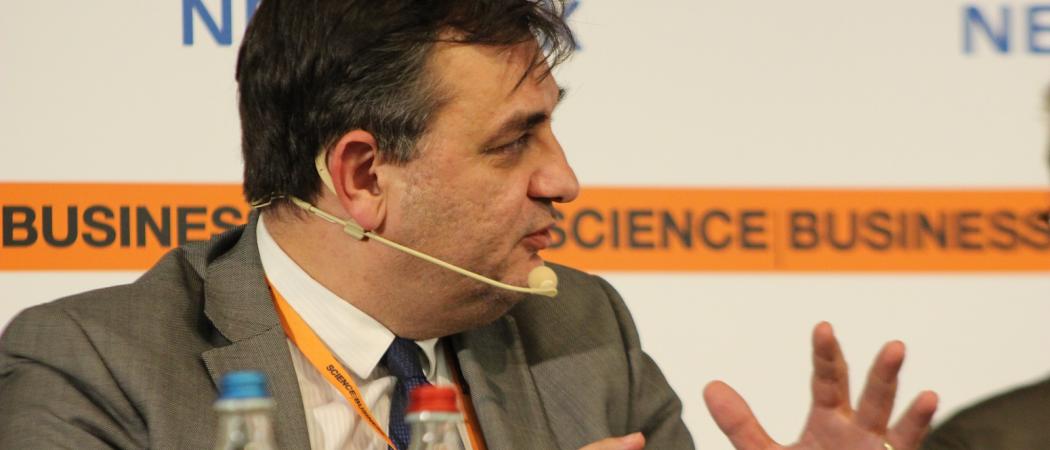 As it prepares to take on the presidency of the EU Council for the first time, Tome Antičić, state secretary for science and education told Science|Business Croatia wants to focus on finding ways to attract more scientists to central and Eastern Europe, and to figure out how poorer member states will adapt to the jobs of the future.
"[Brain drain] is a huge problem for EU13," Antičić said. "It's important that EU starts taking it more seriously."
The measures taken so far are a far cry from what poorer member states actually need to fix things. Promoting equal pay in EU funded research projects and the creation of partnerships among European universities are good steps forward but "will not solve the problem," Antičić said.
He argues structural funds, which are usually spent on roads and railways, should come with strings attached so that countries which do not invest in their education and research systems get less EU cash. "Things are changing too fast in the world," and call for the EU to take radical action to try and stop the best brains in newer member states leaving for better conditions in other countries, further diminishing the innovation capacity of poorer countries.   
Research and higher education systems in central and eastern Europe have not improved much since the end of the cold war. Very few countries link university funding to their performance. "Member states in general do not do enough," Antičić said. "I think Brussels should take a proactive approach."
Antičić is himself representative of the power of brain circulation. A physicist, he studied for his undergraduate degree in London, before moving to the US to complete a PhD. Prior to his appointment as ascience minister in August 2017, Antičić was head of the Ruđer Bošković Institut in Zagreb, Croatia's leading research institute. He was one of the leading lights in the push for Croatia to join CERN, a status it achieved in November 2018.
State administration
As the EU's youngest member – it joined in 2013 - Croatia is putting a huge effort into planning for the presidency, which it has described as the country's "biggest task of state administration."
The presidency starts on 1 January 2020, just a few weeks after the new commission is confirmed and bedding in. Antičić expects the new leaders in Brussels to be working under a combination of vision and panic. He wants them realise the increasing gap in research and innovation performance between rich and poor member states could damage the EU as a whole. "Europe's future is in high tech and R&D," he said. "It's not just a phase, it's real."  Once they acknowledge the problem, they need to act – and fast.
The EU is already taking some steps in its research and innovation programmes to reduce the performance gap between new and old member states, but both the EU and national governments need to do more.
As one measure, in the upcoming Horizon Europe research programme, poorer member states have been allocated 3.3 per cent of the budget to connect their researchers to advanced projects elsewhere in Europe.
Antičić hopes that share of the budget increases, and also recognises that many Croatian researchers will get Horizon Europe grants. For those who don't, but still write promising proposals, Antičić said the EU should better enforce the seal of excellence initiative that is meant to give promising researchers the chance to fund their projects from structural funds. The initiative has seen scant success to date, Antičić said. "I do not know of any seal of excellence to get funding in Croatia."
The root of the problem is that there is "no clear synergy between the seal of excellence and structural funds," Antičić said. Instead of spending that money primarily on big infrastructure projects, the EU should focus on soft changes in science and education systems. "There is too much liberty given to member states," in deciding how to allocate the funds, said Antičić. 
He would also welcome attempts to reform national systems, but concedes member states usually have other priorities.
Underlining this, and in common with other member states in central and eastern Europe, Croatia will not make R&D one of its main concerns in the negotiations for the 2021-2027 budget of the EU. "The priority is not research," said Antičić.