The 41 nationally-funded industrial R&D projects in the Hy2Tech programme can now go ahead. They are designed to advance technologies across the piece, to help create an EU-wide renewable hydrogen market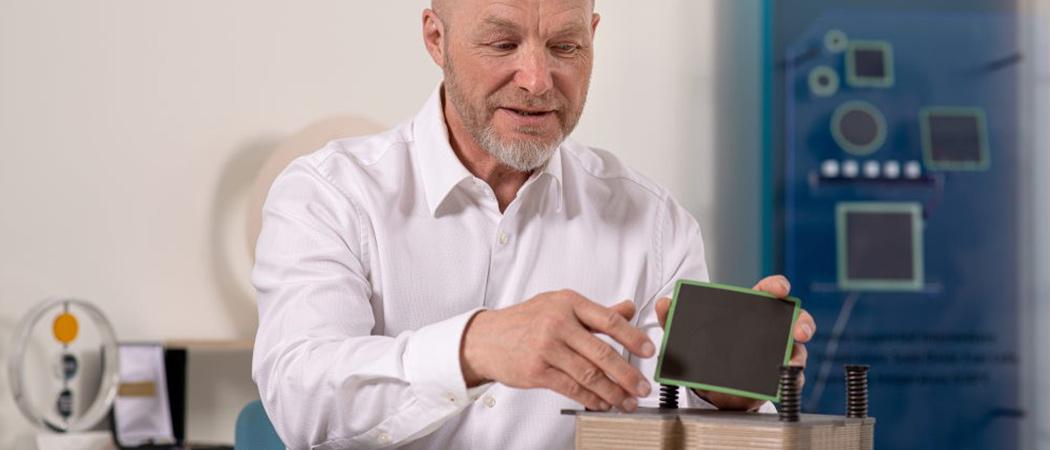 The European Commission this week approved up to €5.4 billion of member state aid support for the hydrogen technology value chain in the hopes of boosting the development of a pan-European market for this energy source.
The Hy2Tech initiative, two years in the making, is an Important Project of Common European Interest (IPCEI), a type of programme that temporarily waives EU state aid prohibition to enable member states to fill market gaps.
The investment covers 41 projects in the generation of hydrogen; fuel cells; the storage, transportation and distribution of the gas; and end-user applications in transport.
The Commission hopes the projects will generate breakthroughs in highly efficient electrode materials, fuel cells, and transport technologies. It is the EU's latest move in its bid to build a renewable hydrogen market which policymakers hope will help meet rising needs for secure, net-zero energy.
Among the projects, Estonian company Elcogen will develop an electrolyser that uses fewer critical raw materials and has an optimised manufacturing process.
To turn hydrogen into electricity, Dutch SME Nedstack will develop fuel cells for fixed and maritime use, while to improve storage, a French company Arkema will develop bio-based materials for hydrogen tanks to reduce the cost and time of manufacturing.
In transport, German manufacturer Daimler Truck will develop trucks powered by liquid hydrogen.
In addition to bringing together 35 companies in 15 member states and over 300 external participants, including universities and research organisations, the initiative promises to unlock €8.8 billion in private investment.
"With this IPCEI, we see EU hydrogen production moving "from lab to fab"; and our industry turning technological mastery into commercial leadership," said Thierry Breton, EU commissioner for the internal market.
Industry welcomed this milestone in the process of securing public support for hydrogen projects.
"These pioneer projects carry big risk given the lack of a European market and infrastructure for hydrogen," said Jorgo Chatzimarkakis, CEO of the industry association Hydrogen Europe. "The sector needs to set up the whole hydrogen ecosystem from hydrogen production to transport, storage and end use applications. All this needs to be done in a synchronised manner, in record time and ensure it is commercially attractive to secure private investments."
Hydrogen Europe also said it looks forward to the next stages of the initiative which are set to focus on industry decarbonisation, infrastructure, and mobility.
In a speech last week, Commission vice president Margarethe Vestager said the total investment in the IPCEI is expected to rise to almost €14.2 billion.
Hydrogen is set to play a key role in Europe's future energy mix. The Commission published its first hydrogen strategy in 2020 and has since upped its ambitions calling for 20 million tonnes of renewable hydrogen to be utilised in the EU by 2030.
"Hydrogen has a huge potential going forward. Russia's unprovoked and unjustified military aggression against Ukraine has only underlined the need for Europe to diversify its energy sources and fast-forward the green transition. Among the many technologies required, hydrogen proves to be an indispensable component," said Vestager.
But today renewable hydrogen produced by electrolysis of water into hydrogen and oxygen, makes up only a fraction of all hydrogen used in the EU. The IPCEI, together with other EU-funded initiatives such as the Clean Hydrogen industrial partnership under the EU's Horizon Europe research programme, will aim to commercialise the necessary technologies increase production of the renewable version of the gas in the next few years.
Fifteen EU member states are involved in the IPCEI launched this week: Austria, Belgium, Czechia, Denmark, Estonia, Finland, France, Germany, Greece, Italy, Netherlands, Poland, Portugal, Slovakia and Spain.