With the UK and Switzerland still not confirmed, research associations have welcomed Israel into the Horizon Europe fold. But some see it as missed opportunity to apply pressure over West Bank settlement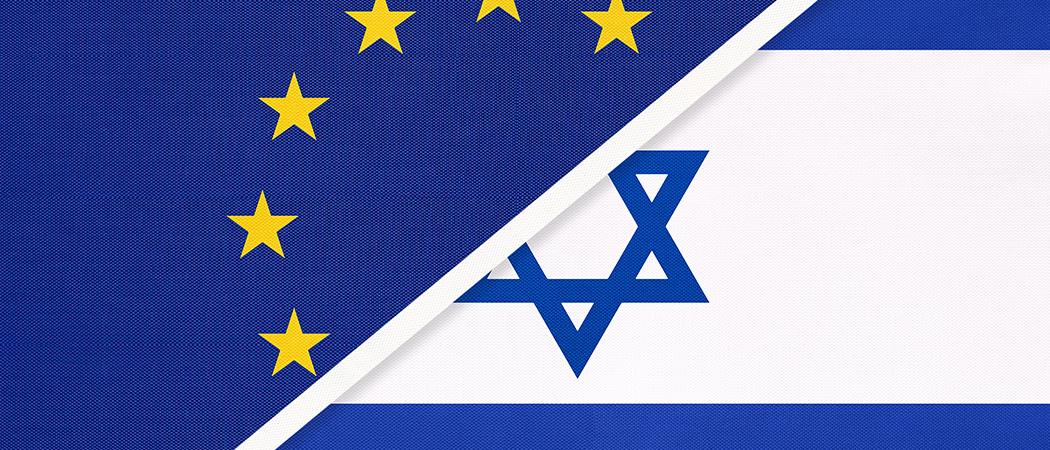 The EU has wrapped up Horizon Europe negotiations with Israel and hopes to sign it up as an associated country before the end of the year, despite pressure from pro-Palestinian academics and objections in Brussels to the country's settlement policies.
While the association was expected, the breakthrough comes as uncertainty clouds the status of the UK and Switzerland, two other major potential partners of the research framework.
On 15 October, the Commission announced that it had concluded formal negotiations with Israel and has the "objective" to "sign the agreement before the end of the year".
While the news has been welcomed by European science organisations some critics of Israel see it as a missed opportunity for Brussels to extract concessions in other areas.  
"It's crucial that the EU keeps collaborating with its closest neighbours with outstanding R&I capacity," said Mathilde Reumaux, senior policy officer at Science Europe, which represents national R&D funding agencies. "Accordingly, the formalisation of this association is good news."
"However, Science Europe regrets that the negotiations with the UK and Switzerland, two of our closest partners, remain deadlocked," she said.
In the spring, the Commission proposed internally that Israel, along with the UK and Switzerland, be locked out of sensitive Horizon Europe projects in quantum computing and space.  
But after pushback from member states and an internal assessment, the Commission is now thought to favour Israel joining quantum projects, although not space calls.
"We had to do this process, but I'm not surprised that we reached a positive note," said Tal David, head of the Israel National Quantum Initiative. "We are happy to continue the many years of collaboration…and to compete for funds," he said.
Although Israeli participation in framework programmes dates back to 1996, there have been periodic calls from academics to limit Israel's access to EU research schemes, in response to the state's settlement of the occupied West Bank, or military incursions into the Gaza Strip.
In March this year, more than 500 academics signed a letter calling on Brussels to keep Ariel University – an Israeli institution built in the occupied West Bank - out of EU research projects. Despite stipulations in Horizon 2020, the letter said Ariel appeared to have been listed as a partner in at least one project. Ariel told Science|Business at the time that the involvement was "inconsequential" and amounted to no more than the participation of a researcher in an online event.  
Some academics have gone even further. In July, 160 recipients of EU research funding called for the blanket exclusion of "all Israeli academic institutions that are complicit in Israel's grave violations of international law", saying Israeli universities were guilty of what they called Israel's "structural violence perpetrated against Palestinians".
Preconditions
Although the terms of the new association agreement are not yet known, they are likely once again to mirror previous preconditions and exclude institutions like Ariel that the EU considers to be on illegally settled land, said Hugh Lovatt, an Israel-Palestine specialist at the Europe Council on Foreign Relations.
During the negotiations for Horizon 2020, these conditions caused a diplomatic row, with the Israeli government initially refusing to sign up to them, although it eventually backed down, he said.
Brussels has continued to "flirt" internally with the prospect of withholding research partnership in order to challenge Israeli settlement activity, he said. "This has however never extended beyond internal non-papers and generally vague diplomatic warnings."
Academics critical of Israeli settlement are more blunt. Raphael Greenberg, an archaeologist at Tel Aviv University who is publicly opposed to Ariel receiving EU funds, said that the "depth of Israeli EU cooperation in things like biomedicine and AI trumps any attempt to hold Israel politically accountable."
But it is unclear whether Brussels threatening to withhold Horizon Europe association would have achieved anything diplomatically.
"I do not think that the EU could have put more pressure on Israel on settlement issues using the Horizon Europe agreement, there are enough people in the government (less than in the previous government, but still enough) that would prefer to leave the Horizon programme than to change Israel's settlement policy," said Ofer Aharony, a theoretical physicist at the Weizmann Institute of Science, another signatory of the Ariel letter.  
Despite the Commission's announcement last week, Israeli state research institutions appear to have remained quiet about the end of formal negotiations, forgoing public announcements. Science|Business did not receive a comment from Israel's mission to the EU.