Pan-EU tracking is needed to measure progress of the Commission's grand plan to make Europe an innovation  powerhouse, says start-up group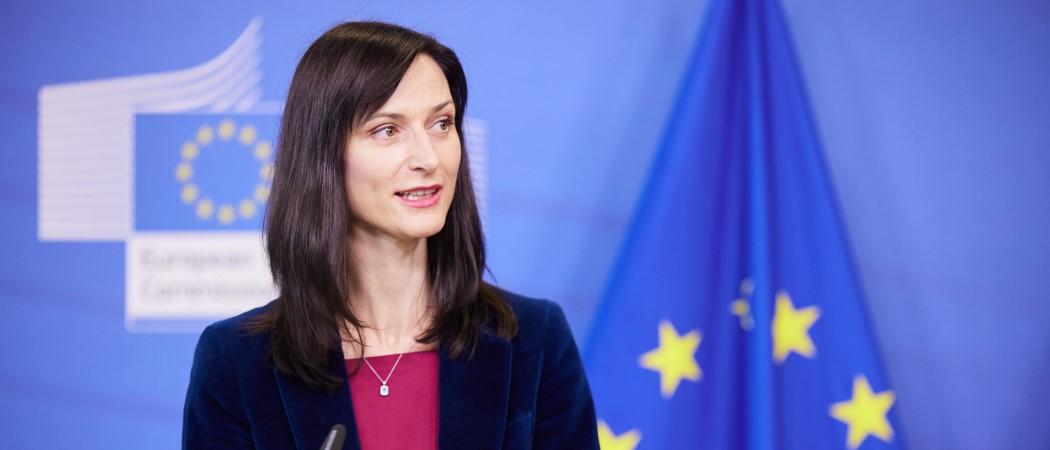 An annual start-up scoreboard is needed to track innovation performance across EU start-ups, representatives from around Europe told research commissioner Mariya Gabriel on Monday.
There are existing indices tracking development of the European start-up scene but they use non-compatible data and definitions, meaning it is not impossible to read across from one to the other.
"The concepts that we talk about are the same, but we have noticed these reports are different," said Eve Peeterson, head of Startup Estonia. "Some sets of data are compiled on a different basis than other sets of data," she said. Given this, countries will need to agree on common definitions for key terms such as start-up, scale-up and deep tech, before the new scoreboard is set up, the EU Innovation Ecosystem leaders group said.
The group, which includes a representative from each member state, first met Gabriel in mid-April to share ideas. On the back of this, it has now handed over its plan to make Europe a global powerhouse for start-ups.
This is the second such plan the Commissioner has received in the past month. A few weeks ago, CEOs of European 'unicorn' companies – start-ups that have achieved valuations of over $1 billion, presented their 8-step plan, which includes a call for a €100 billion technology sovereignty fund.
The two reports reflect Gabriel's new push to boost EU innovation. In the past years, the Commission has launched specific projects, notably the European Innovation Council, but the last innovation policy plan, Innovation Union, dates back to 2008.
A refresh is required because in March the Commission set down the goal of doubling the number of unicorn companies in Europe by 2030, to around 250. It now needs a plan for getting there.
One problem in creating the plan is that the EU research programme for the next seven-years, Horizon Europe, is now set in stone. That leaves little room for manoeuvre in proposing new initiatives or projects.
However, EU innovation funding makes up a tiny percentage of all European spending. The Commission's best tactic here may not be new initiatives, but rather bringing innovators around the table to discuss how to work together and create synergies across the EU.
The goal now is getting member states to listen. Some are willing, such as France, which is consulting its own group of politicians, entrepreneurs and investors on how to help EU start-ups overcome the barriers to becoming midsize companies.
Other member states may need a little nudge, but Gabriel said dialogue is happening at EU level. "Here, we have 27 representatives, and we are talking about realities on the ground," she said. "I think it will not take so much time for our member states to become aware and to receive the support."
Success story
The innovation ecosystem group believes Europe is already a powerhouse for innovation, citing Estonia as a success story. With seven unicorns and a population of 1.3 million, the country has produced the biggest number of unicorns per capita.
The plan aims to emulate this success by working on four key fronts: data, talent, ecosystems, and policy advice.
"It's now more about making this happen all over EU," said Finnish entrepreneur Pete Verterbacka. "I think we are in really good shape in the EU, but we need to be more ambitious."
Policy: The EU needs more coherent policymaking on start-ups, the group told the Gabriel. To make this happen, the Commission should establish a working group with member states on the implementation of start-up friendly policies. Topics to be discussed in the group include tax incentives for start-up growth, enabling entrepreneurs to easily close a failed company and move on to the next venture, the introduction of a start-up visa, and others.
Start-up ecosystems: To foster start-up ecosystems across Europe, the group wants the Commission to incentivise public institutions to spend more on procurement from EU start-ups, echoing the EU unicorn leaders' suggestion. It also proposes fostering more open innovation, spin-offs from university projects, an Important Project of Common European Interest for start-ups, and harmonising the regulations investors face when investing in different countries in Europe.
Talent: The group has compiled a list of initiatives to help boost talent in the EU. These include entrepreneurship education for children, incentivising companies to provide training to the public, rewarding university students for good business ideas and more support for female entrepreneurs.
Data: Defining common key terms, collecting data, and producing an innovation scoreboard is key to tracking progress, the group says. On top of that, the EU should foster more open data. Free government data would enable start-ups to develop new products, while start-up data could inform policymaking.