EU officials risk 'drowning' the alliances in 'too many demands and a push towards enlargement', while red tape blocks agreement on joint degrees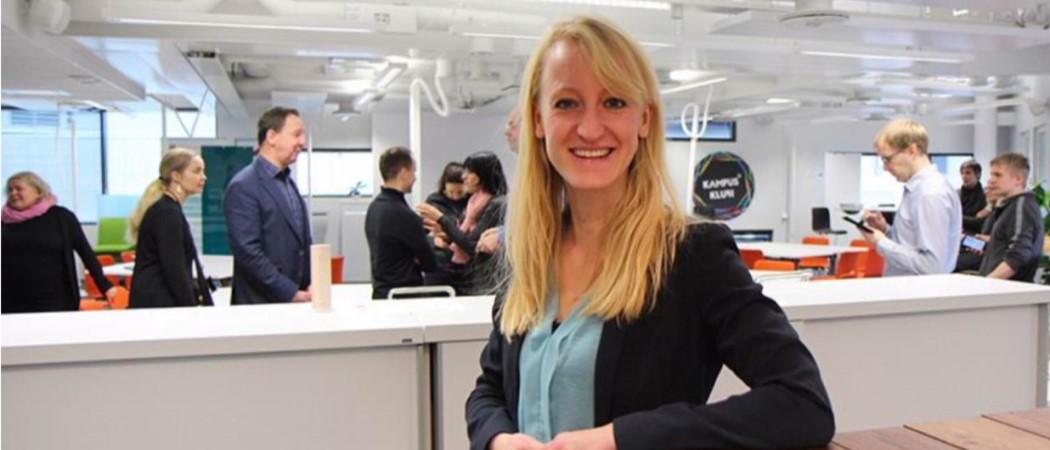 Institutions involved in the EU's European universities matchmaking scheme say more time and funding is needed for the 41 alliances they have formed to be fully established and to flourish, as the first evaluation of the programme looms.
Education ministers on Monday threw fresh support behind the scheme, which sees institutions pool their expertise and resources to deliver new, joint curricula to students.
But alliance members say that EU officials should consider a number of course corrections for the programme.  
"We're reaching a crucial point, which is the midterm evaluation of the first 17 alliances. In addition, important decisions will be taken this year regarding the further rollout of the programme," said Anna-Lena Claeys-Kulik, policy coordinator at the European University Association, which represents more than 800 universities.
The first 17 EU-funded alliances launched in 2019 and still have one and a half years to run. A second round of 24 alliances started last year. A total of 284 institutions are involved.
People involved in these multi-university tie-ups say Brussels officials and governments need to think hard about the future of the alliances and should get active in slashing red tape to allow them to mature.
"If member states truly want to contribute to the success of the European Universities [scheme], they will need to step up their game, putting their money and their actions where their mouths are," a  statement by the League of European Research Universities (LERU) says.
Universities are enthusiastic about the scheme, "even though they knew from the onset that their engagement would cost them much more than any funding would cover," LERU, which represents 23 universities, said.
To help these cross-border alliances thrive, EU governments should remove regulatory barriers that hamper collaboration, the creation of joint degrees and the setup of legal entities, LERU says.
EU officials should also consider downsizing their expectations for the alliances, which are "far too ambitious and far reaching".
"Currently, the alliances are very much underfunded and the participating universities that do not get any additional national funding, are even more so, creating an imbalance between partners in one alliance," LERU says.
Each network is required to include at least three universities from three member states or other countries associated to the EU's Erasmus student exchange programme. Winning networks received seed funding of €5 million and a further top up of €2 million.
The EU scheme follows a proposal in 2017 by French president Emmanuel Macron to create 20 cross border university networks, of about four partners each. Macron argued that Europe is a place where all students should speak at least two European languages by 2024. His involvement has given the initiative additional credibility and cachet in higher education circles, and not least in France.
While some alliances cover all disciplines, others are focused on specific areas such as urban coastal sustainability, social sciences or global health. The European University of the Seas, for example, is a network of six universities in coastal locations that want to develop joint curricula around ocean governance.
The scheme also aims to boost smaller universities that do not see the same demand from students as some of the continent's most selective schools, like Oxford University or the Technical University of Munich.
The European Commission says the programme should eventually lead to joint degrees and allow students and researchers to travel between European institutes more easily.
Recognition of new programmes
Before joint degrees can happen, universities say policymakers need to get serious about removing legal and regulatory obstacles, and striking out obsolete rules preventing the growth of the alliances.
The alliances under the European University scheme aim for a deeper form of multinational collaboration than is common in Europe, said Claeys-Kulik.  
One of the largest alliances is the European Consortium of Innovative Universities (ECIU), an association of 13 universities from countries including Italy, Portugal, Lithuania, Germany and Norway (Mexico's Monterrey Institute of Technology is an associate partner).
This alliance aims to create "flexible" learning paths for students, said Olga Wessels, head of the ECIU Office in Brussels. "We want students to be able to pick and choose their courses and earn 'micro-credentials'. These will need to be recognised by official bodies," she said.
Wessels would like to see management of the programme move under one house in Brussels. Right now, funding for the networks draws on two funding streams, adding a layer of complexity for universities, which have to deal with different reporting requirements.  
No to enlargements
The intense spate of alliance making over the last few years has gone some way towards the EU's wish to see universities work more closely together.
However, LERU says a proposal to further boost collaboration, by financially incentivising an enlargement of the existing alliances, is "puzzling." The push to grow the size of groups could dilute success, it says.
"A forced increase of partner universities in additional countries, before the barriers are removed, will simply be counterproductive, to say the least. Getting to know and start working with new partners at this stage, risks to make redundant all, or a large part of the effort put in by the alliances and their partner universities so far," LERU said.
However, LERU says it would like to see a "pragmatic" decision on the list of eligible countries for the scheme. "LERU strongly pleads for the option of including universities from the UK and Switzerland as full partners," it says.
The UK hadn't left the EU when the scheme was being rolled out and UK universities became members of seven networks.
The opportunity was denied to those Swiss universities which wanted to be involved, and without a resolution to a sticky disagreement over the future relationship between Bern and Brussels, it's unclear whether the country will be invited to participate anytime soon.
Plea for more time
Members of the university alliances say that both the Commission and the 27 member state governments need to be realistic in their demands and expectations for alliances.
There's a risk that Commission officials will "drown the alliances with too many demands and a push towards enlargement," LERU says.
Jean Chambaz, president of Sorbonne University and LERU chair, said evaluators of the scheme should see the mid-term report on the alliances as "a progress update, but it cannot require every aspect of the networks to be fully functional in such a short amount of time."
Chambaz is also founder of the European Alliance 4EU+ group of universities, which banded together to receive funding from the scheme. The alliance reports that it attracted 300 students to both online and in-person activities during the 2019/2020 academic year.
This group expects to receive some €17 million over three years, from Commission and member state sources. That is a good start, but not enough to ensure long-term sustainability and scaling up, Chambaz said recently.
Further, alliances say evaluators should recognise, rather than penalise, experimentation.
"The danger is that a whole range of political objectives, including inclusiveness, excellence and innovation, are included in the initiative. You can never excel if you have to tick multiple boxes," said Wessels.
The alliances were set up before the onset of the pandemic that has seen travel by staff and students grind to a halt.
The programme is now "different but it's still very relevant," argues Wessels. "It has seen us bring forward many of our plans, including those to create a digital campus and a VR [virtual reality] learning experience for students."