By helping to reduce emissions in carbon-intensive sectors, such as steel manufacturing, the introduction of new hydrogen technologies will green the European economy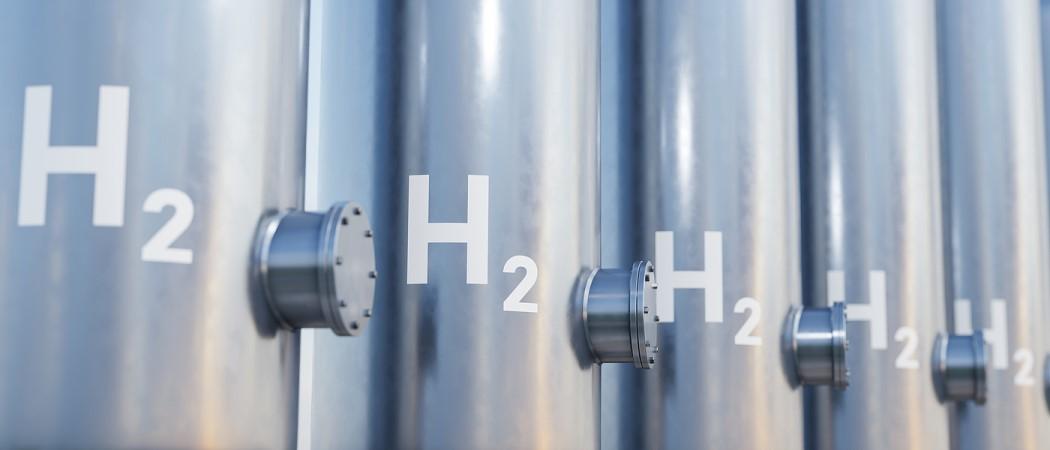 The steel industry, along with transportation and power generation, is one of the top three producers of carbon dioxide emissions. As global steel demand continues to grow, improvement in the environmental performance of steel factories is essential for the green transition.
The FCH JU is supporting the development of new ways to make steel more environmentally friendly, focusing on the scaling up and integration of ground-breaking, state-of-the-art hydrogen technologies. For example, the GrInHy (Green Industrial Hydrogen via Reversible High-Temp Electrolysis) and GrInHy2.0 projects – both funded by the FCH JU - are aiming to develop the world's most powerful high-temperature electrolysis (HTE) system for the energy-efficient production of hydrogen, and then integrate it into a modern, industrial-scale, steel manufacturing plant.
Also known as steam electrolysis, HTE is a very promising technology. It is essentially a solid oxide electrolysis (SOE) process that produces hydrogen from water at high temperatures. SOE processes can produce hydrogen very efficiently, particularly when paired with industrial processes where waste heat is readily available. Steel production is just such a process, releasing large amounts of waste heat, available in the form of steam.
Scaling up hydrogen-powered production
The GrInHy prototype, the first-ever megawatt-class HTE system, is being fully integrated into Salzgitter Mannesmann Forschung GmbH's steelmaking operations. By the end of 2022, it will have been in operation for at least 13,000 hours, producing a total of around 100 tonnes of high-purity, green hydrogen. A significant share of the energy needed to run the HTE system will be provided in the form of steam produced during steel production. This will enable the system to achieve outstanding electrical efficiency.
The project consortium, which also includes Flachstahl GmbH, Sunfire GmbH, Paul Wurth SA, Tenova SpA and the French research centre CEA, will deliver a detailed analysis of the potential of renewable hydrogen in the iron and steel industry and present recommendations on how to make the hydrogen-steel transition. The team will also carry out a thorough analysis of the long-term behaviour of SOE cells.
Another key technology under development for the delivery of hydrogen power for industrial processes is proton exchange membrane (PEM) electrolysis. SOE and PEM are both electrolysers that produce hydrogen by splitting the water molecule. If they can tap into waste heat, SOE processes are more efficient. PEM can operate in a more dynamic fashion.
The FCH JU-funded flagship project H2FUTURE has installed and is operating a large-scale, 6 megawatt, PEM electrolysis system at Voestalpine AG's steel plant in Linz, Austria. Other project partners include Verbund AG, Siemens AG, Austrian Power Grid AG, K1-MET GmbH and the Dutch research centre TNO.
Collaboration between high-emitting industries and the energy sector
FCH JU-supported research projects, such as GrInHy, GrInHy2.0, H2FUTURE and many others, will ultimately help to reduce the levels of carbon dioxide and greenhouse gases released by the steel industry. They are, therefore, set to play a key role in reaching the ambitious climate targets set by the European Union.
At a more fundamental level, these and similar initiatives serve to stimulate more broad-based and in-depth collaboration between high-emitting industries and the energy sectors, among scientific and industrial partners, and between national and international authorities. Such cooperative relationships will form the basis of future scientific and technological advancement as Europe faces new challenges, from climate and health crises to the renewal and digitisation of the economy.
By supporting technological advancements in areas, such as SOE and PEM electrolysis, and demonstrating how hydrogen applications can be used for cleaner production and processing, the FCH JU is playing an important role in decarbonising Europe's manufacturing sectors.
For the steel sector, the Hydrogen Roadmap Europe identifies improvements via the implementation of new hydrogen technologies. The greening of hard-to-abate sectors, such as steel, can be achieved by replacing fossil-based energy sources with cleaner and more efficient ones, including hydrogen, a renewable energy vector. According to some estimates, clean hydrogen has the potential to reduce steel-processing-related CO2 emissions by more than 95%. As well as being an ideal source of clean and efficient energy for steel production, hydrogen can be a facilitator when used as feedstock in the iron ore reduction process.
The steel industry needs hydrogen technologies now, and the FCH JU is playing its part, in partnership with European energy suppliers, industrial manufacturers, technology providers and research partners, to make hydrogen power a reality.
Bart Biebuyck is Executive Director of the Fuel Cells and Hydrogen Joint Undertaking (FCH JU).
About the FCH JU
A unique public-private partnership, the FCH JU contributes to the development of sustainable and globally competitive FCH technology in Europe. By bringing together a wide range of industrial and scientific partners, it supports EU approaches on sustainable energy and transport, climate change and industrial competitiveness.
More info:
The Fuel Cells and Hydrogen Joint Undertaking